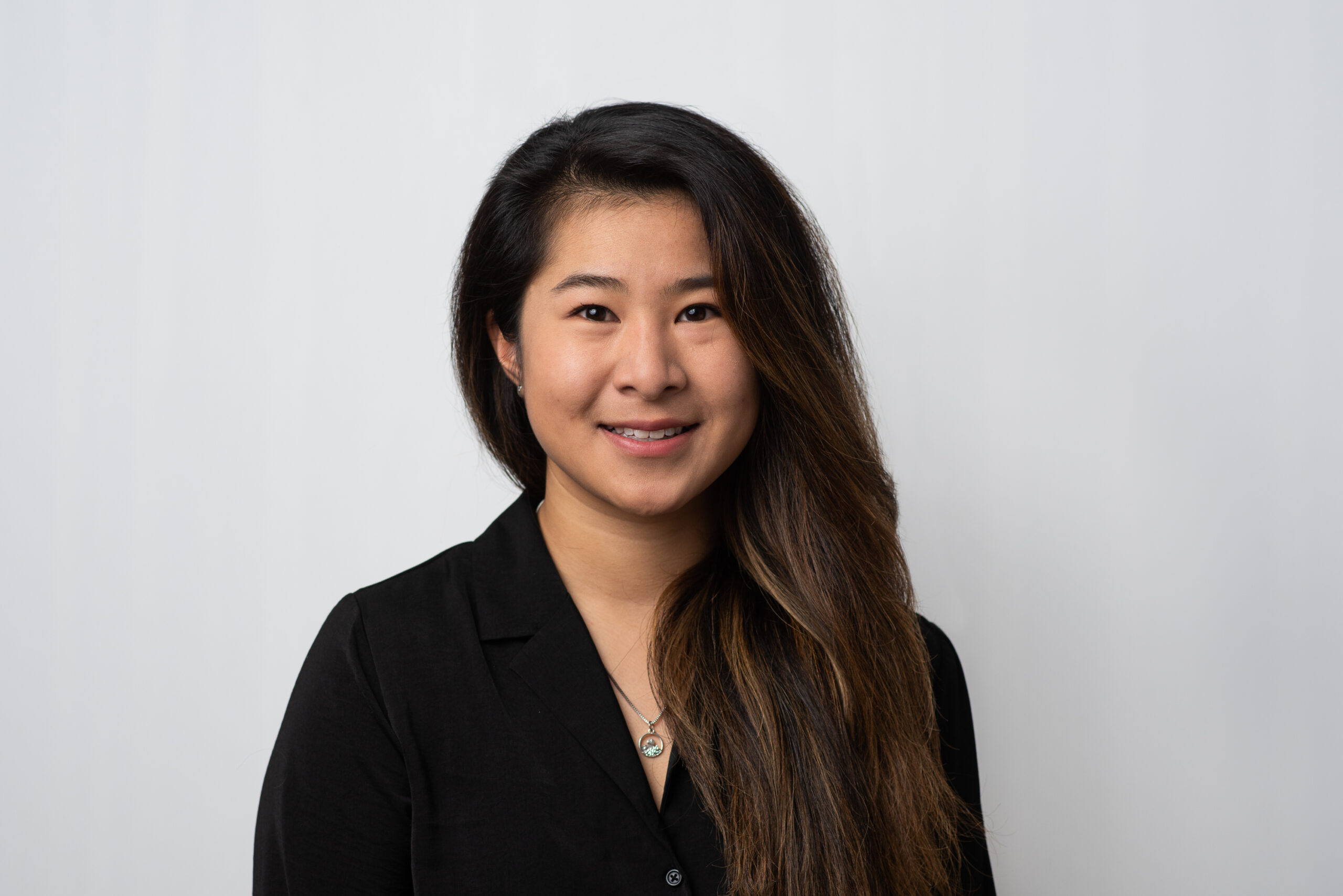 This past fall, the first cohort of McCall MacBain Scholars arrived at McGill to begin their fully funded master's or professional degrees.
 Launched in February 2019, by a landmark $200-million gift from John and Marcy McCall MacBain, the McCall MacBain Scholarship provides mentorship, coaching, and a leadership curriculum, while covering tuition and fees, as well as providing a living stipend of $2,000 per month.
Each member of that first cohort was chosen based on their character, community engagement, leadership potential, entrepreneurial spirit, academic strength, and intellectual curiosity. They are a diverse group, representing a wide range of interests and experience, ambitions and motivations.
With the 2021-2022 academic year drawing to a close, we caught up with members of that trail-blazing cohort of Scholars and asked them to reflect upon their ground-breaking experience.
As part of our Conversations with McCall MacBain Scholars series, we spoke with Larissa Chiu, who is in the Integrated Program in Neuroscience at McGill.
Enrolled in the Canadian Armed Forces Reserves, Chiu gave back to the air cadets program by teaching, organizing activities, and flying as a tow pilot. She led the aviation club at UBC for the past three years, volunteered as a first aid responder, and was vice-president of the UBC neuroscience club. 
Last summer, Chiu started two projects: one to gather personal protective equipment donations and deliver them to frontline workers in rural areas, and another to promote intercultural learning through food. Chiu completed an honours degree in cellular, anatomical, and physiological sciences at UBC, and worked part-time during her studies.
Where were you born and raised?
Vancouver, BC.
What is your field of interest and when did you start developing your interest in it? Did you have any mentors along the way?
Neuroscience.
After my grandfather passed from amyotrophic lateral sclerosis almost a decade ago, I felt helpless as the disease progressed, we had to transport him from his small hometown to a larger urban hospital in Toronto. Ultimately, this fueled my ambitions to help forefront research focused on neurorehabilitation, but more specifically, on the accessibility to patient care and the distribution of medical resources in rural communities though a multi-disciplinary approach.
What was your reaction when you found out you had been selected as a McCall MacBain Scholar?
Ecstatic, and honestly, I did not believe in what I heard was true. I was overjoyed for the opportunities that come with the McCall MacBain Scholarship, but specifically to meet and learn from the other 19 scholars.
So far, what has been your favourite part of being a McCall MacBain Scholar?
Making 19 new best friends. The other scholars amaze me every day and I am truly inspired by their aspirations, ambitions, and charisma. Their past experiences and perspectives are just some things I respect.
How does the diversity of your McCall MacBain cohort add to your experience as a graduate student at McGill?
They give great perspective on a variety of issues, whether it may be of a personal topic or social issue. Yet, somehow, we all think very similarly and we all have such an open-minded approach to how everyone sees each topic.
What is the leadership development program like? What was your favourite session or learning moment?
They are quite interesting especially reading about case studies that are based off of real-life experiences and learning from the guest speaker what their decision was. My favourite session was with Yolande James because her energy and passion for what she does is so inspiring. My favourite learning moments are all the leadership labs where I get to learn more about the other scholars, especially hearing about their stories as leaders.
Who is your mentor and what are they like? What are you hoping to get out of the mentoring relationship and other connections made through the scholarship program?
Olivier Drouin  [McGill BSc'07, MDCM'11]. He is so nice and caring as a mentor, and very down to earth. He gives me perspective on how to make the most out of my experience here in Montreal, and pushes me to pursue hobbies I used to do in BC and find equivalents here in Montreal. I will always call BC home, but integrating my hobbies and forming new connections here in Montreal makes me more grounded.
I am hoping to have people like Olivier to chat to, not only about their career experiences to inform my own, but also what excites them about this city / province. For examples, Olivier gave me some of his personal recommendations for places to go bouldering and outdoor climbing.
Overall, how would you describe your experience in the scholarship program so far?
I could not have been more grateful for the 19 lifelong friends that I've made. I am excited for where the other scholars' careers take off and where they go in life. I feel like I am equally as invested into how they are going to impact our society. They are all super driven towards their goals and this inspires me to drive and fight for opportunities myself.
What kinds of people do you think should apply for this program? What would you say to those prospective applicants?
Anyone who is interested in pursuing a graduate or professional school at McGill. This is a great opportunity to meet great people and build your network for your future.
What are your future plans?
I would love to pursue medicine to be able to apply my research pursuits in a clinical setting. I am planning on switching from reserve to regular forces in the Canadian Armed Forces to be a medical officer. I am interested in taking my specific interest in physical medicine and rehabilitation to rural areas to bridge the gap of healthcare opportunities for remote communities.