On June 7, over 100 people tuned in to the virtual Black Grad event to honour and celebrate the achievements of Black students at McGill. In all, some 30 Black students who graduated in December 2020 or May 2021, or who will graduate later this year, were feted.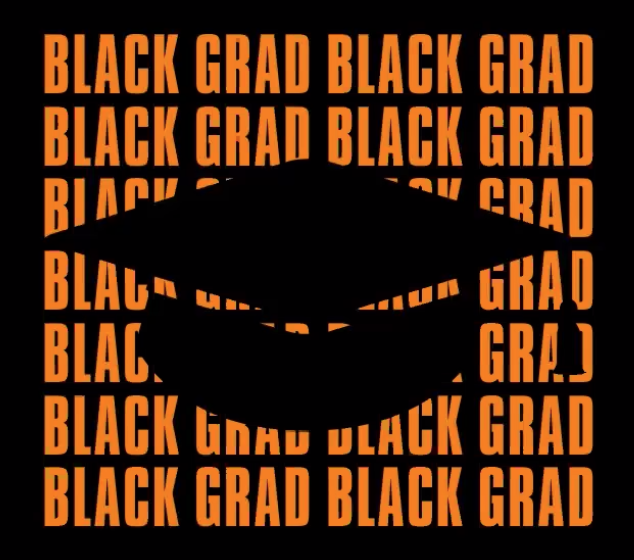 "It is so amazing to see so many of you here today – especially our honoured graduates who are obviously the most important people here," said MC Heleena De Oliveira, a U3 Political Science and Anthropology student, and President of McGill's Black Students' Network.
In her opening remarks, De Oliveira also thanked McGill administration "for making instrumental changes at McGill through the Anti-Black Racism Plan that's to uproot systemic discrimination at our University."
"It is with a feeling of great joy and pride that I stand here virtually with all of you today at what is a momentous event to celebrate black excellence and the incredible achievements of our black students," said Antoine-Samuel Mauffette Alavo, Black Student Affairs Liaison. "In a year that has proven to be most challenging all of you were able to surmount countless institutional, economic and social historical barriers to successfully complete your respective degrees."
Motivated by passion, not accolades
In her keynote address, Sydney Piggott implored graduating students to seek fulfillment in endeavours they are passionate about, not by collecting accolades. Piggott (BA'14) is Director of Community Engagement at Elevate – an organization connecting thought leaders, innovators and policymakers to solve complex social problems and the Canadian Headquarters of the United Nations Sustainable Development Goals.
"I remember trying to climb the ladder of meritocracy. I wanted to do everything better than everyone else. Get every scholarship. Get every fellowship. Get every title that I could possibly get for that validation," said Piggott. "My motivation for doing these things really wasn't because I wanted to but because I felt like I had to. I always felt like I had to do more and had to be the best so that people would take me seriously in spaces like this where I am the only one."
In a moment of epiphany while sitting on a panel at a conference, Piggott realized she would only be truly successful if she followed her heart and worked for the benefit of her community. "I recognized that my validation really comes from my community. I completely changed my outlook on life," she said. "All of the dreams that I had upon graduating from McGill kind of shifted and are now grounded in community. I am so grateful now to have been able to have accomplished some incredible things that I never thought I'd be able to do but at the same time being able to do it alongside my community. It's been an incredible journey."
"I think the biggest thing I learned from graduating is that plans are great," continued Piggott. "Plans are perfect and they help give us a sense of security. We also need to be flexible and we need to be able to pivot based on what really is important to us, what really drives us…  The idea that I want to leave you with is that making a plan is perfect but also know what motivates you and know what makes a meaningful career for you."
Important support for graduating Black students
The event also included speeches by valedictorians Iyanu Soyege, (BA double major in Political Science and African Studies) and Yvan Kammelu (B'Ed in Kinesiology with a minor in Economics). You can read the Reporter's interviews with Soyege and Kammelu.
Alumna Audrea J. Golding (BA'92) was on hand to make an important announcement. "This year I decided to take an important step in recognizing our top Black students at McGill by establishing the Audrea Golding Black Student Leadership Award," said Golding, a partner at Fragomen, one of the world's largest immigration services providers. "This celebrates the accomplishments of graduating black students. I look forward of the future successes of this group as part of a distinguished cohort of students."
De Oliveira also announced the continuation of the Mariame Kaba Award. Established in 2019, and named after McGill alumna Mariame Kaba (BA'92), a New York-based prison reform organizer, justice activist and educator, the award will be presented to graduating students at any level of study who demonstrate upstanding moral character, self-identify as black and have demonstrated leadership and service to their communities during their time at McGill.
Details of both awards will follow soon.