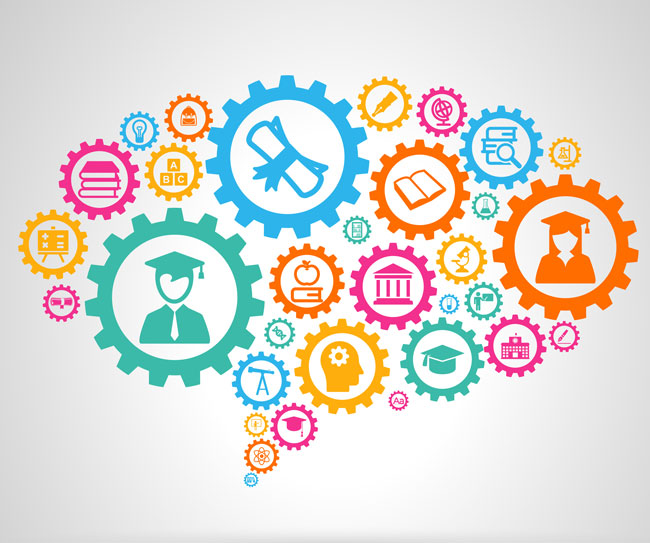 By Sue Murley
Is Canada the most educated country in the world, or are we falling behind? A bit from Column A, a bit from Column B, depending on your perspective. In late November, the Organization for Economic Cooperation and Development (OECD) published the 2015 Education at a Glance report. (For an excellent analysis, see Andrew Parkin's blog post on the Academica website.)
Canada is first among OECD countries for the percentage of the population with a post-secondary degree or diploma. (We're Number 1!)
But if you look at the percentage of the population with university degrees, we're a lot lower. And if you look at 25- to 34-year-olds, we're Number 21. (Yay?….)
If you compare these numbers with those of three years ago, the good news is that the percentage of young people with a degree has risen from 31 per cent to 33 per cent. The bad news is that Canada sat 17th in the world in 2011 – so we have fallen four places in only three years.
In other words, while we're moving in the right direction, we're being overtaken. Why does it matter? About 80 per cent of the jobs facing chronic shortages need a university education.
Ouch. Canada, we've got a problem.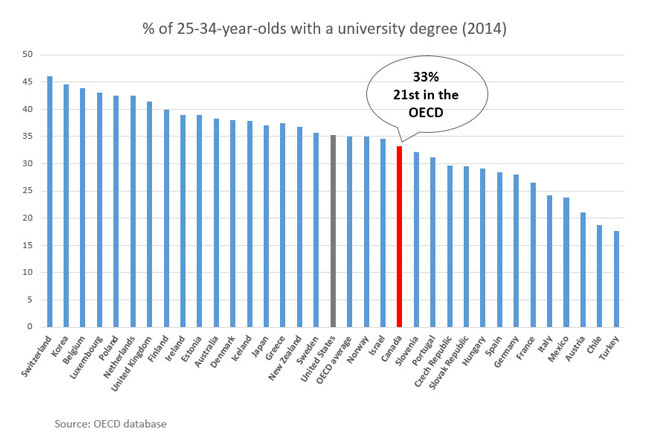 Sue Murley is Senior Director, Strategic Communications and Planning at McGill and holds a PhD in English Literature. This post reflects her personal opinions, not the official position of McGill University.
Related posts
What recent graduates make – by field of study
Do international students stay in Canada after graduation?