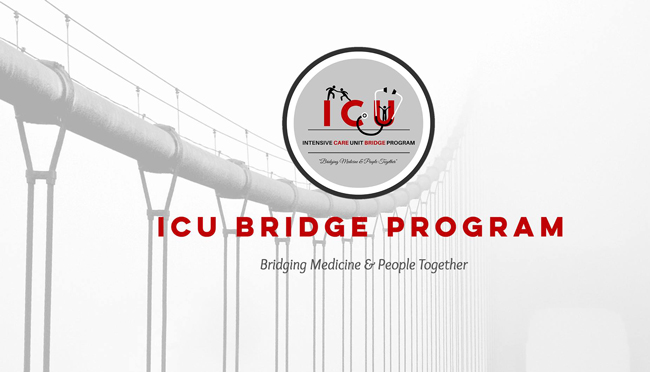 There are few experiences that are more harrowing than having a family member or friend in the Intensive Care Unit (ICU).
An innovative new program called the Intensive Care Unit Bridge Program (ICUBP) is helping to make Montreal's Intensive Care Units (ICUs) a more welcoming environment for visitors.
Dr. David Hornstein, of the Montreal General Hospital Intensive Care Unit (MGH ICU), and two energetic McGill students, Adamo Donovan and Milanka Stevanovic, put together this innovative program.
"Our volunteers help guide visitors, increasing communication between them and the busy ICU staff. The ICU gains an entire team of mature university volunteers who help address visitors' questions, and have the information they need," say Stevanovic and Donovan.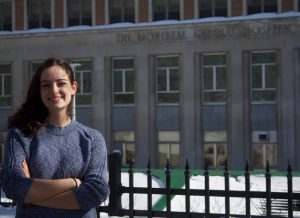 Two years ago Stevanovic and Donovan were undergrads and co-directors of a shadowing program called McGill Medical Direction, matching students with a medical specialty based on their interests and providing one-time shadowing appointments for them.
They reached out to Dr. Hornstein about the possibility of a shadowing program in the ICU. Instead, Dr. Hornstein suggested a student volunteer program for families in the ICU environment, based on a conversation he had with the mum of a McGill student who died in ICU.
Twenty-year-old Lauren Alexander collapsed in January 2013, with a blood clot in her lung. She died three days later in the Montreal General ICU, surrounded by family and friends, six weeks shy of her twenty-first birthday.
Dr. Hornstein was so moved by her life and sudden death that, with Lauren Alexander's parents, he launched the Lauren Alexander Support for Families Fund. It helps to fund the ICU Bridge Program, among other services to families of people in critical care. The Fund's mission is to provide simple, heartfelt gestures to help alleviate the stress of those accompanying someone in a health crisis.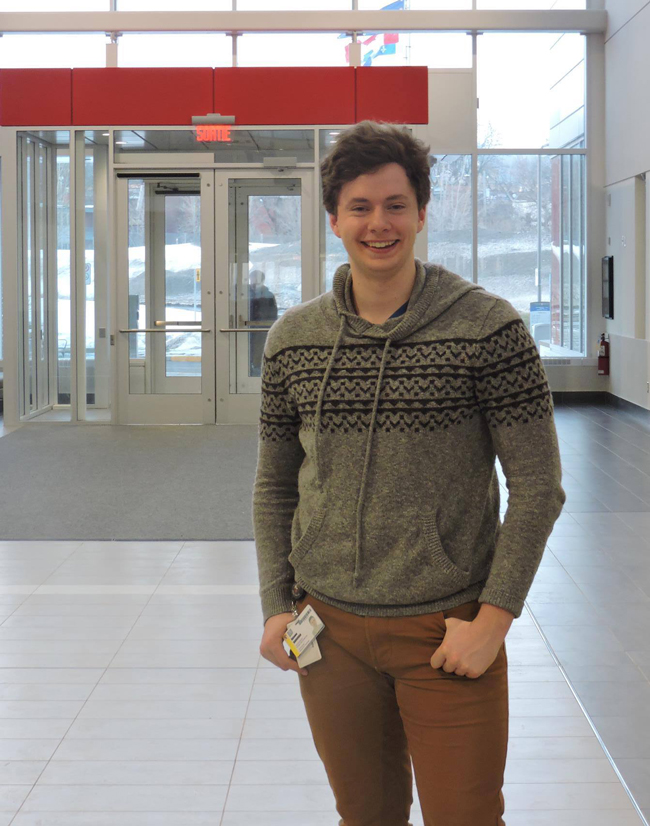 "There is a very tight connection between the Lauren Alexander Fund and the Bridge Program. Lauren's Mom Jane planted the seed of the program with me, in a comment she made about what it's like to arrive in crisis at the ICU," says Dr. Hornstein. "I believe the ICUBP is truly innovative and provides tremendous support to families, and ICU staff.  It's a unique opportunity for students to gain experience in Medicine, while dealing with people who are under duress. It really is a triple-win situation."
"I especially noticed the impact I had today after tending to several patients family members and having them thank me for the 'human connection' I made between them and the ICU," says an anonymous volunteer on the ICUBP web site."I wanted to share my positive experience with you and thank you for developing such a needed program!"
The program started with 14 McGill students at the Montreal General Hospital ICU during the Winter 2016 semester. It now includes the Jewish General Hospital and the Royal Victoria Hospital Intensive Care Unit. One hundred and fifty interviews and more than 11 orientations later, the program has 160 volunteers from the three biggest universities in Montreal: McGill, Concordia, and the University of Montreal.
"I was amongst the first ICUBP volunteers" says Nafisa Husein, now the Marketing and Humans of the Hospital (the photoblog) Coordinator. "Through their hard work and dedication, Adamo and Milanka have created a system combining driven students and medical professionals with the goal of helping alleviate immense stress. I am really passionate about this initiative and I believe that the greater McGill community needs to know about it."
The Intensive Care Unit Bridge Program won the McGill Red & White Community Impact Award in 2016.
To learn more about the program or to apply, visit the website or Facebook page.