Professor Víctor Muñiz-Fraticelli has received a New Directions Fellowship from The Andrew W. Mellon Foundation. The award will enable him to pursue studies in theology to complement his interdisciplinary scholarship.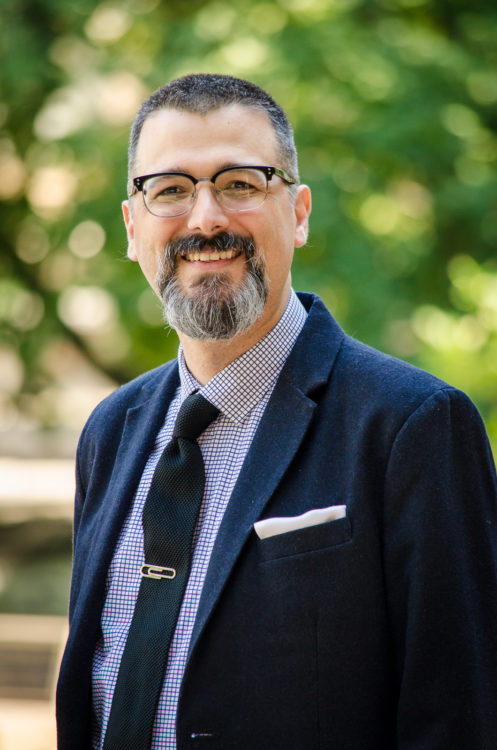 Professor Muñiz-Fraticelli is an Associate Professor of Law and Political Science. He received a PhD in political science from the University of Chicago in 2008, and a JD from the University of Puerto Rico in 1999, where he was also a member of the law review. In 2000 and 2001, he clerked at the Supreme Court of Puerto Rico for the Hon. Antonio S. Negrón-García (until the justice's retirement) and then the Hon. Federico Hernández-Denton. He is the author of The Structure of Pluralism, published by Oxford University Press.
"My current research concerns the authority that is claimed in the name of religion, and especially the claims of authority that are made in connection to religious organizations. I want to understand the different ways in which religious adherents understand authority as a theological concept, and how these understandings shape the 'ecclesiastical polity', the structures of governance of religious bodies," Professor Muñiz-Fraticelli said. "The Mellon fellowship will allow me to pursue a formal study program in comparative Christian theology, with a focus on ecclesiology, which will provide me with a more complete sense of what is at stake in struggles over the regulation of religious bodies."
The Andrew W. Mellon Foundation is the largest funder in arts and culture and humanities in higher education in the United States. Its New Directions Fellowships support faculty members in the humanities and humanistic social sciences who seek to acquire systematic training outside their own areas of special interest. In addition to facilitating the work of individual scholars, New Directions Fellowships benefit scholarship in the humanities more generally by encouraging the highest standards in cross-disciplinary research.
"I am thrilled to hear that The Andrew W. Mellon Foundation has recognized our colleague's deep thinking and pluralistic scholarship and will help him deepen his cross-disciplinary research," said Dean Robert Leckey. "I look forward to the valuable contributions he will make to the McGill community through this new learning."