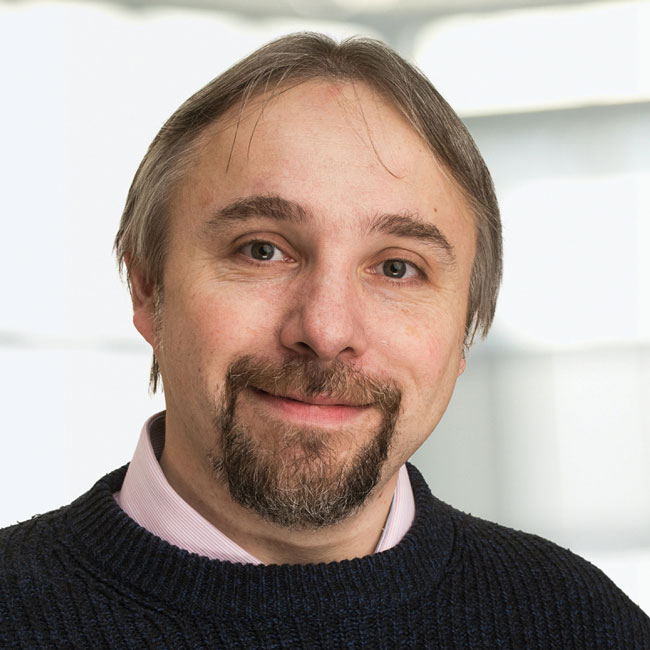 The Natural Sciences and Engineering Research Council of Canada (NSERC) has awarded an E.W.R Steacie Memorial Fellowship to Prof. Tomislav Friščić, to support his work in an innovative branch of chemistry that aims to develop environmentally friendly alternatives to solvent-based chemical processes.
NSERC awards up to six of these two-year, $250,000 fellowships annually to enhance the career development of outstanding and highly promising scientists and engineers.
Friščić is a leading researcher in the fast-growing field known as "mechanochemistry" – an approach that uses mechanical force, rather than solvents, to drive chemical reactions. "His research has uncovered important information about how reactions occur in this process, which will help Friščić and his team find ways to use mechanochemistry to recreate reactions in a way that is faster, more efficient and more energy-effective than with solvents," NSERC noted.
"The Steacie Memorial Fellowship is an amazing recognition of my research group's efforts to create viable alternatives to the conventional — and often wasteful — approaches to chemical synthesis," Friščić said. "The generous award that comes with the Fellowship will enable us to focus fully on developing 'Chemistry 2.0' – a cleaner, solvent-free system of chemical synthesis that could replace traditional solvent-based approaches in research and industry.
"The two years dedicated exclusively to research in sustainable and green chemistry will enable us to establish the principles and exciting new mechanisms of this approach," he added. "It will also enable us to hammer out the best ways to adapt this approach for cleaner, energy- and materials-efficient manufacturing."
"We are grateful to NSERC for its support of important research projects, including Professor Friščić's innovative efforts to create safer solvent alternatives," said Suzanne Fortier, McGill's Principal and Vice-Chancellor. "Congratulations to Prof. Friščić on this well-deserved recognition of his advances in decreasing pollution from, and increasing the efficiency of, crucial chemical reactions and processes."
Friščić last year was one of three early-career researchers to receive the McGill Principal's Prize for Outstanding Emerging Researchers.
Friščić already shares his findings with the pharmaceutical and mining sectors, "two large industries that could greatly reduce their environmental impact and cost of doing business by doing away with solvents," NSERC added.