On July 12, the Canadian government announced new measures to protect research by our country's academic community. In the first phase, the announced measures will only affect applicants to the NSERC Alliance Grant program, which requires partnering with industry. However, the government made it clear that other granting programs may also fall under increased scrutiny after an evaluation of this first phase takes place.
In the short term, all applications to the NSERC Alliance Grant program will need to undergo a risk assessment – that may include a risk mitigation plan – and projects that are determined by NSERC to be high risk with insufficient mitigation measures will not be funded. This assessment may also affect projects that have already submitted applications, so researchers can expect delays to the funding process. However, the federal Minister for Innovation Francois-Philippe Champagne explained in an interview with the CBC that the ministry has accounted for this potential and that the backlogs will not be severe.
Looking ahead, these enhanced security checks may affect applications to all granting councils as well as the Canadian Foundation for Innovation grants. In other words, it's a new reality for researchers, which may take some adjustment. Martha Crago, Vice-Principal, Research and Innovation, is well aware of these changes and offers support to the McGill research community.
"There is no doubt we are living through complex times, and we must learn to adapt to these changes," she explained. "However, researchers should know that they are not alone in facing these issues, and the University has multiple resources to help guide them through these revised processes. We are here to help."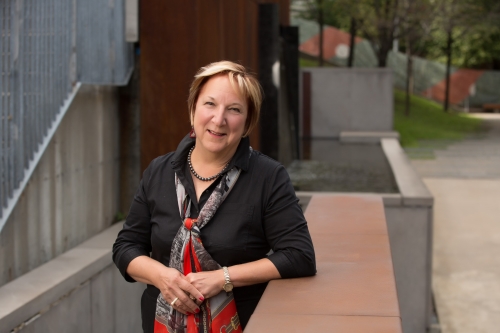 In the case of the NSERC Alliance Grants, for example, researchers are urged to get in touch with the Industry Partnerships officer in the Office of Innovation and Partnerships who worked with them to prepare their proposal; they will help find answers to their questions, with the support of Mark Weber, Director of Innovation and Partnerships, and Benoit Boulet, Associate Vice-Principal Research and Innovation. In addition, the federal government will host information sessions on these new measures in the near future; details will be announced shortly.
It also bears mentioning that these new requirements did not materialize from a vacuum. They were the outcome of the 90-day process that the Government of Canada-Universities Working Group began in March, a process that included consultation with Universities Canada, the U15, and a number of Vice-Presidents of Research.
Research and Innovation will monitor this topic closely and will communicate with researchers when new measures are announced, and when the information sessions are scheduled.