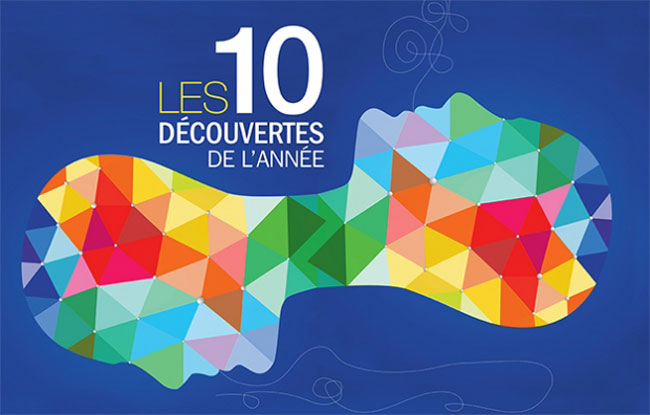 By Chris Chipello
Québec Science magazine has selected its 10 Discoveries of the Year, three of which were led by McGill researchers. The prestigious annual list for 2015 honours projects spearheaded by: Thomas Szkopek, Department of Electrical and Computer Engineering, and Guillaume Gervais, Department of Physics; Jeffrey Mogil, Department of Psychology; and Christine McCusker, Department of Pediatrics and Research Institute of the McGill University Health Centre.
Cast your vote for the Discovery of the Year.
Here's a look at the three McGill-led breakthrough discoveries:
Christine McCusker – Educating the immune system to prevent allergies
When spring arrives, millions of Canadians begin their annual ritual of sneezing and wheezing due to seasonal allergies. A McGill research team led by Christine McCusker is bringing them hope with a potential vaccine that nudges the immune response away from developing allergies.
The findings have major clinical implications since allergies and asthma are lifelong conditions that often start in childhood and for which there is presently no cure. "Our study, for the first time, offers a potential way of preventing allergies by using a molecule that redirects the immune response away from the allergic response," said Dr. McCusker, allergist at the Montreal Children's Hospital, researcher at the RI-MUHC and associate professor in McGill's Department of Pediatrics. "This discovery is very promising since the molecule we developed can be administered by a drop into the nose as a spray."
Read the full story and watch the video below
Jeffrey Mogil – His and her pain circuitry in the spinal cord
Research led by teams from McGill and The Hospital for Sick Children (SickKids) in Toronto revealed for the first time that pain is processed in male and female mice using different cells.
These findings have far-reaching implications for our basic understanding of pain, how we develop the next generation of medications for chronic pain — which is by far the most prevalent human health condition — and the way we execute basic biomedical research using mice.
"Research has demonstrated that men and women have different sensitivity to pain and that more women suffer from chronic pain than men, but the assumption has always been that the wiring of how pain is processed is the same in both sexes," said co-senior author Jeffrey Mogil, E.P. Taylor Professor of Pain Studies at McGill and Director of the Alan Edwards Centre for Research on Pain. "The realization that the biological basis for pain between men and women could be so fundamentally different raises important research and ethical questions if we want to reduce suffering."
Read the full story and watch the video below
Thomas Szkopek and Guillaume Gervais – Could black phosphorus be the next silicon?
As scientists continue to hunt for a material that will make it possible to pack more transistors on a chip, new research from McGill and Université de Montréal added to evidence that black phosphorus could emerge as a strong candidate.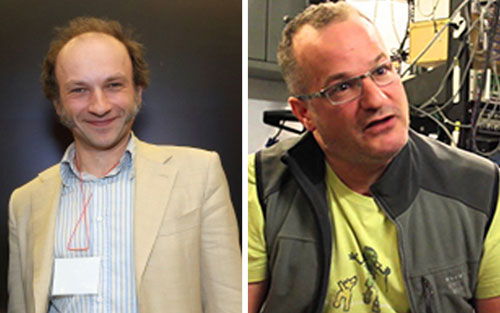 The researchers found that when electrons move in a phosphorus transistor, they do so only in two dimensions. This suggests that black phosphorus could help engineers surmount one of the big challenges for future electronics: designing energy-efficient transistors. "Transistors work more efficiently when they are thin, with electrons moving in only two dimensions," says Szkopek, an associate professor in McGill's Department of Electrical and Computer Engineering. "Nothing gets thinner than a single layer of atoms."
The work resulted from a multidisciplinary collaboration among Szkopek's nanoelectronics research group, the nanoscience lab of McGill Physics Prof. Guillaume Gervais, and the nanostructures research group of Prof. Richard Martel in Université de Montréal's Department of Chemistry.
Read the full story and watch the video below