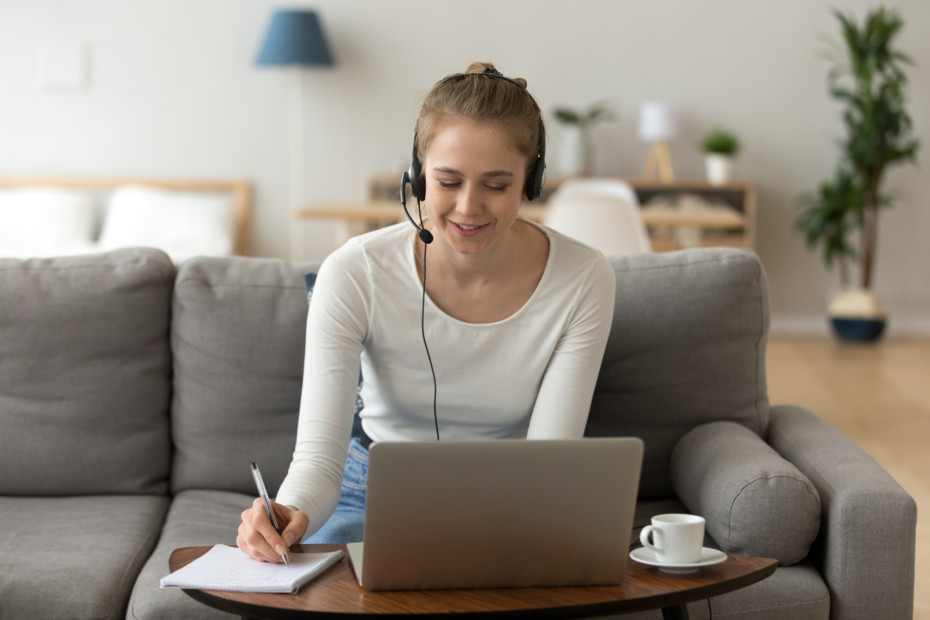 Almost two weeks after the COVID-19 crisis has forced McGill to transition some 2,000 courses to a remote learning format, administrators and instructors are happy with the results of the historic undertaking.
The COVID-19 virus has disrupted the lives of just about everyone and students and professors at McGill have not been spared. After having learning activities come to a standstill for a two-week period, academic life regained a sense of normalcy on March 30, when all of McGill's classes transitioned to a remote learning format.
Millions of remote learning minutes logged
In the first two days alone, 1,5 million minutes of learning were delivered to about 33,000 students through the 2,370 Zoom meetings organized by the University.
"We have the sense that things are going remarkably well, given the situation," Laura Winer, Director of McGill's Teaching and Learning Services, told the Reporter.
Students, she said, have shown a positive attitude and have been very understanding regarding the unique circumstances brought about the crisis.
"Students seem to really appreciate the University stepping up and making this technology available so they could finish their term," Winer added. "I think the option to get a satisfactory/unsatisfactory grade has really taken some of the pressure off."
Instructors answer the call
Instructors at McGill have also shown tremendous flexibility and resilience in having to adapt in a very short time.
Nikolas Provatas is no stranger to technology supplement his teaching. For the past 10 years, Provatas, a Professor in McGill's Department of Physics, has been using online tools to share pre-lecture readings, quizzes, weekly assignments, post-lecture recordings and annotated in-class slides. Nevertheless, he admits that transitioning to an exclusively remote format has been somewhat of an adjustment.
"It took a little getting used to," says Provatas. "Staring at my slides and having my picture there up on the screen was a bit distracting at first, so I've had to learn to ignore myself," he says.
The experience of using remote learning tools, he adds, will be especially useful once things get back to business as usual.
"The technology is really cool, I've always wanted to go that route, so the COVID-19 crisis kind of forced the issue. This will be very helpful for me after the crisis, I'll be able to teach the in-class tutorials I give to students on top of the regular lectures."
McGill classrooms go global
According to Teaching and Learning Services, students from all over the world – with the biggest numbers coming from Canada, the United States, France and China – have been logging onto Zoom for remote learning activities.
Because many now have a limited access to a reliable internet connection, instructors have been asked to favour low bandwidth teaching. Instructors have been asked to make recordings available so that students who cannot participate live have the chance to view the class when they can.
Pamela Lamb, an instructor at the McGill Writing Center who teaches a science communications class, says, while there is no substitute for in-person teaching, technology offers a viable alternative.
"It's been a lot of adjustment, but I would say that, even on our first day, things went surprisingly well, though I personally prefer face-to-face teaching," Lamb says. "Students get a lot more out of that, there's something about the energy in the room and having the sense that we're all in it together. This technology isn't a replacement for the classroom, but I think it can be a great supplement for it."
Building stronger relationships
Both Lamb and Provatas say while the COVID-19 crisis has been difficult for the McGill community, it has also brought people together.
"Seeing them all turn up for that first online class and checking in with them to see how they're doing, there was a profusion of thumbs up, okay gestures, writing in the chat and I was surprised by how touching that was," says Lamb. "I had been thinking about them a lot during that two-week pause, checking in, and a few of them have written to me personally saying how much they appreciate the support during this time, their responses have been really heartening."
Provatas also made a point of checking in with his students almost daily during the two-week learning hiatus.
"I was telling them to stay safe, posting pictures of my parakeets on our Facebook group, sharing what I was doing to not go crazy, sharing content and non-mandatory readings to help with concepts learned in class. I still keep tabs on them to make sure everyone is coping well," he says. "The crisis has helped us form a family of sorts."