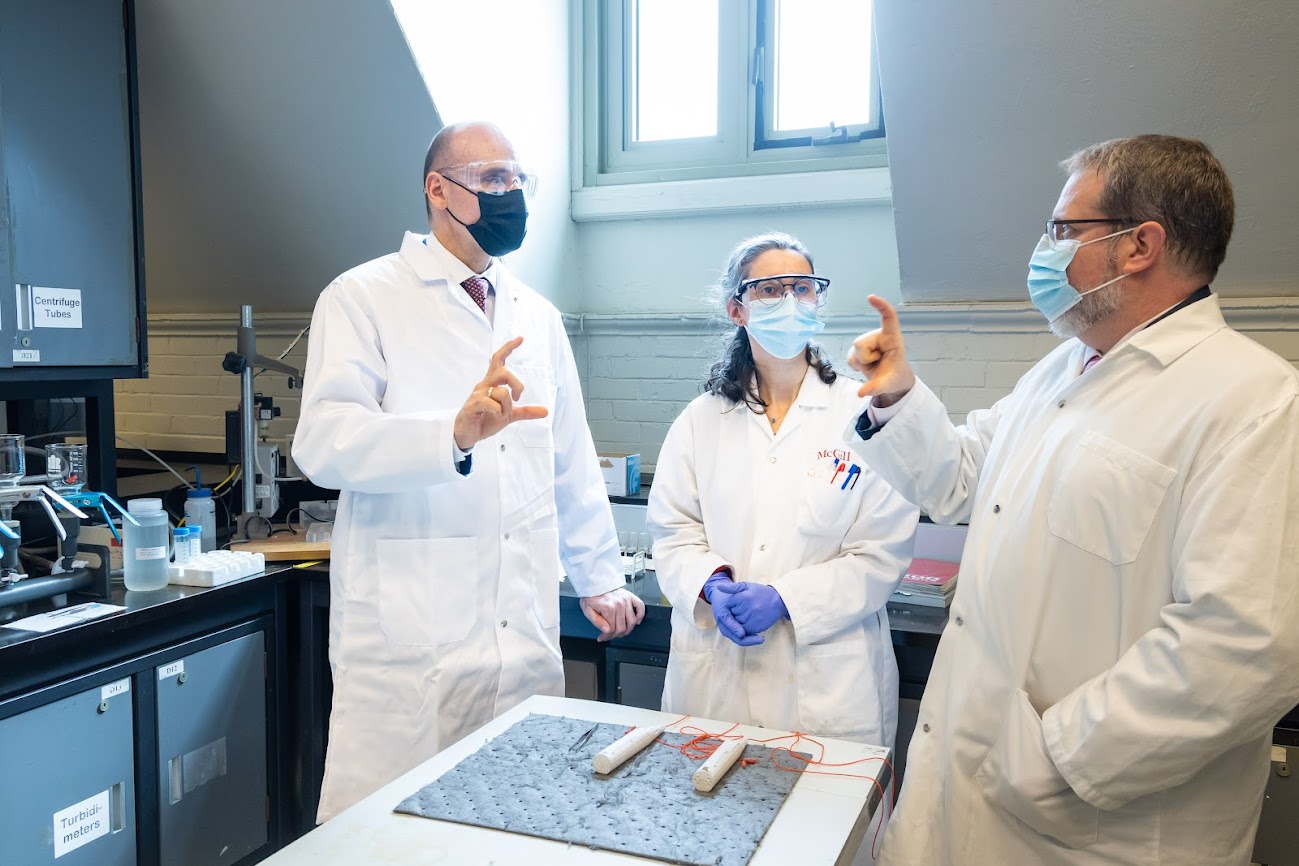 The Honourable Jean-Yves Duclos, the federal Health Minister, visited the McConnell Engineering Building on Monday, April 25 to tour the wastewater surveillance program.
Beginning in 2020 as a pilot project called CentrEAU-COVID, the effort to test wastewater for the SARS-COV-2 virus is led by McGill civil engineering professor Dominic Frigon, and is now funded by the Quebec Health and Social Services Ministry and the INSPQ (Institut national de santé publique du Québec). The project tests wastewater samples in Montreal, Laval, Quebec City and Gatineau to track the spread of the novel coronavirus as a cost-efficient complement to individual testing.
Following a tour of the facility, Duclos praised the McGill team.
"Your work is not only important now, but will continue in the short and longer term," Duclos said. "COVID is not over, unfortunately. There'll almost certainly be other forms of the pandemic to come."
In a tweet posted on Monday evening, Duclos thanked Frigon and his team "for the informative insight into wastewater surveillance and how data is interpreted to identify the spread of viruses and other diseases. This is lifesaving work."