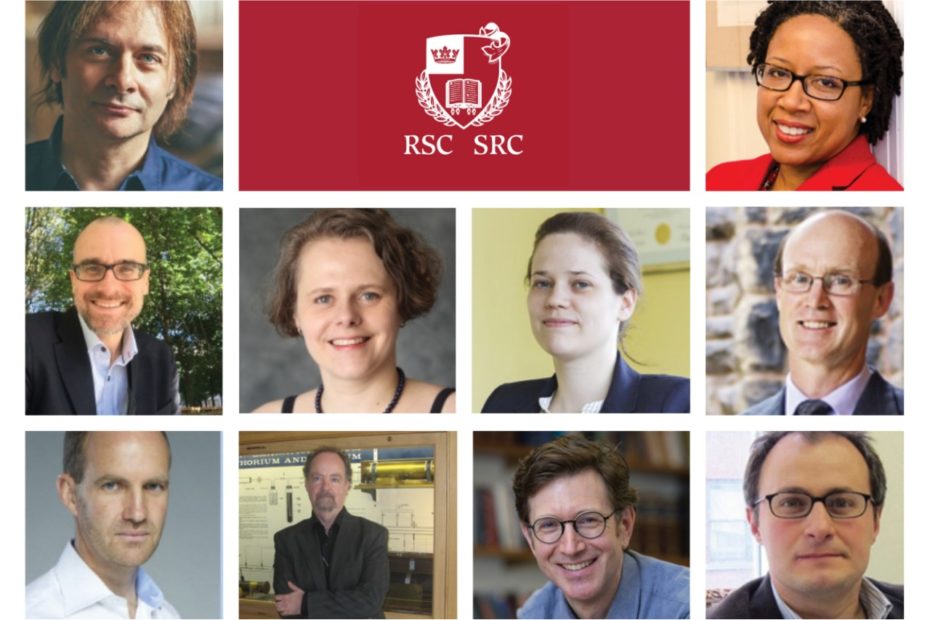 On September 8, the Royal Society of Canada announced 87 new Fellows and 50 new members to The College of New Scholars, Artists and Scientists. Amongst this year's RSC cohort are ten McGill researchers, including six scholars who will become RSC Fellows and four researchers who will become new members of the college. The 2020 cohort of RSC Fellows and members of the college will be officially inducted to the RSC at the annual RSC Celebration of Excellence and Engagement on Friday, November 27.
This year's cohort includes some of McGill's most accomplished researchers and scholars with research interests as varied as labour and employment law (Adelle Blackett, Law), the history of health and medicine(David Wright, Arts), green chemistry (Audrey Moores, Science), and translational research in respiratory diseases (Maziar Divangahi, Medicine).
"The Royal Society of Canada's high-level recognition of these researchers stands as a testament of McGill's commitment to excellence through world-class research and scholarship," said Martha Crago, Vice-Principal, Research and Innovation. "Congratulations to McGill's newest RSC Fellows and members to the College of New Scholars, Artists and Scientists."
McGill's newest RSC Fellows
The fellowship of the RSC comprises over 2000 Canadian scholars, artists, and scientists, peer-elected as the best in their field. These are distinguished men and women from all branches of learning who have made remarkable contributions in the arts, the humanities and the sciences, as well as in Canadian public life. Recognition by the RSC is the highest honour an individual can achieve in the Arts, Social Sciences and Sciences.
McGill's newest members to the college of New Scholars, Artists and Scientists
The Members of the College are Canadians who, at an early stage in their career, have demonstrated a high level of achievement. Fifty-one Canadian universities and the National Research Council nominate members to the College, which is the first national system of multidisciplinary recognition for Canadian intellectual leadership. Each new cohort represents an emerging generation of scholarly, scientific and artistic leadership from coast-to-coast.
Read the official RSC press release.