Two McGill professors have received high accolades from the Royal Society of Canada (RSC). Earlier today, the RSC announced that 18 eminent Canadian scientists, scholars and researchers have been recognized for their outstanding achievements in advancing knowledge and understanding of the past and present with awards and medals. McGill's Tomislav Friščić was awarded the 2018 Rutherford Memorial Medal in Chemistry, and Iwao Hirose received the Kitty Newman Memorial Award. They will receive their medal and award at a ceremony in Halifax on November 17.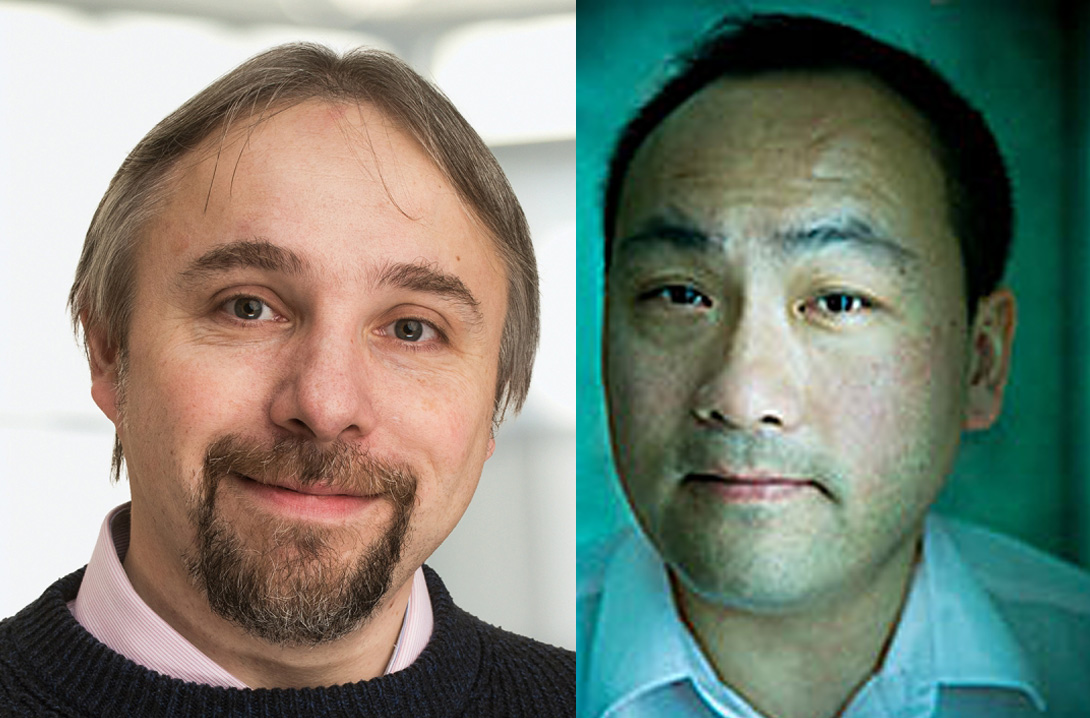 Granted to an exceptional researcher in the fields of chemistry or physics, The Rutherford Memorial medal is dedicated to the memory of Nobel Prize winner and McGill physics pioneer, Ernest Rutherford. Friščić is the very first recipient of the Rutherford Memorial Medal in the field of Chemistry for McGill.
Professor Friščić is developing new, innovative approaches that make chemical research and manufacturing, cleaner, greener, and simultaneously faster and more efficient. His work involves academic and industrial collaborations, as well as the creation of CleanTech businesses. He has created new opportunities and patented processes in a wide range of chemical activities, from pharmaceuticals and new materials for sequestration of greenhouse gases, to safer and cleaner routes for processing biomass, metals and critical elements.
Associate Professor Iwao Hirose, jointly appointed with the Department of Philosophy and the McGill School of Environment was named the recipient of the 2018 Kitty Newman Memorial Award, which recognizes an outstanding emerging Canadian scholar in the field of philosophy. A committee of disciplinary peers who are Fellows of the Royal Society of Canada selects this award.
Professor Iwao Hirose's research bridges two broadly defined but related areas: the theory and value of distributive equality and the ethics of public policy. He is one of a very few scholars who pursue research in both the disciplines of philosophy and economics. He applies this knowledge to his work on health care and environmental policy.
Earlier in September, Profs Friščić and Hirose were made members of the RSC's College of New Scholars, Artists and Scholars.
"Professor Friščić's innovative approaches to chemical research have uncovered important information about how reactions occur, paving the way to a more energy efficient future," said Professor Martha Crago, Vice-Principal (Research and Innovation).  "As an ethicist and political philosopher, Professor Hirose's excellent multidisciplinary research has advanced our understanding of the health and economic effects of various public policies. I want to express my sincere congratulations to both Professor Friščić and Professor Hirose on their impressive achievements."