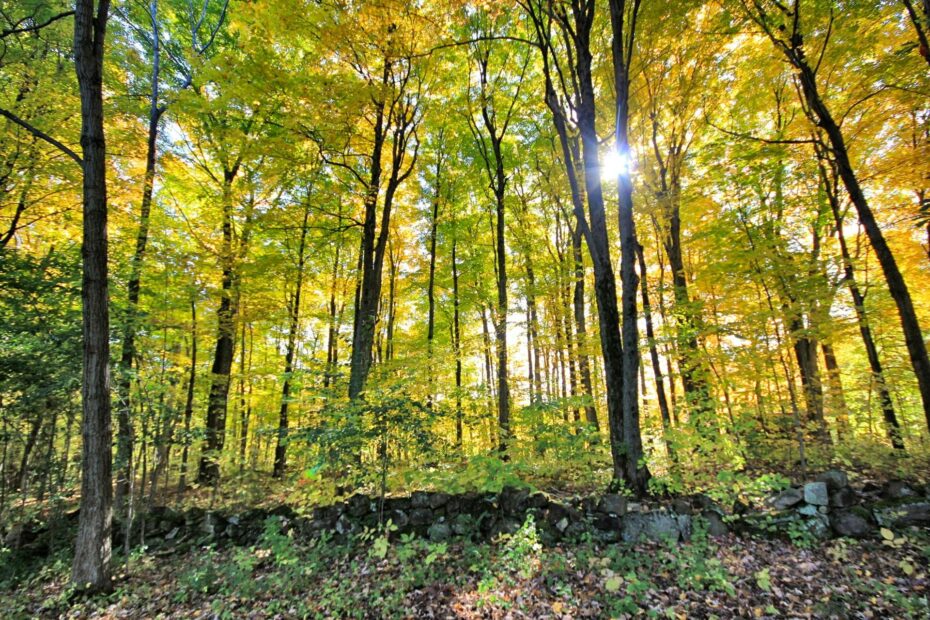 "Best restaurants for takeout in Montreal?"
"How can I be more sustainable?"
"Will it rain tomorrow?"
"Directions to McGill University."
Consider how many times in a day you have turned to a search engine, typed in the search bar, and clicked enter. Is it once a day? Ten times? Twenty? Fifty perhaps?
Whatever the number is, keep it in mind.
Search engines are tools that have become so entrenched in our everyday lives that, collectively, we have even deemed some of them verbs in and of themselves. Just think of the phrase "I googled it."
These tools allow us access to information, convenience, and instant results.
But what if they could contribute even more?
Enter Ecosia. A search engine that plants trees; approximately one per 45 inquiries. Consider your daily number of searches again. How quickly would you be able to plant a tree? If you average three searches a day over the course of a year, that would equate to almost 25 trees a year. Multiply that by thousands of members of the McGill community worldwide and you're talking forests.
The McGill-Ecosia Collaboration
As part of McGill's responsibility to address the urgency of climate change, the Office of Sustainability and IT Services have collaborated to bring Ecosia to McGill, and encourage students, staff, faculty and alumni to install the Ecosia extension to contribute to reforestation initiatives across the globe.
The installation of the McGill-specific extension is voluntary and free. This extension, which can be installed with a few simple clicks, sets Ecosia as the default search engine on your browser and will count the number of searches entered, which translates to trees. The Office of Sustainability will receive reports on the number of trees that our community has collectively supported the plantation of.
"We are happy to collaborate with the Office of Sustainability to support initiatives that make our daily searches on the internet a little more sustainable," says Steve Tessier, Director Enterprise Applications Services, IT Services.
How do my searches plant trees?
Like other search engines, searches using Ecosia generate ad revenue for the company. This ad revenue is the funding used to finance the reforestation projects Ecosia supports, with 80 per cent of the organization's profits contributing to various tree-planting initiatives across the globe. The platform has 15 million active users and plants a tree every 0.8 seconds. A live tree-planting counter can be seen on the Ecosia homepage.
"Using Ecosia is an easy way students can have a positive environmental impact while doing research for their studies," said Fred Henderson, Partnerships & Collaborations Manager at Ecosia. "It's fantastic to have the support of the Office of Sustainability, and we hope that by working together we can plant the trees the planet needs."
Ecosia's searches are powered by renewable energy that the company generates through their solar facility. Ecosia is presently generating double the amount of renewable energy needed to power all of their searches.
"The sustainability impacts of an activity, when that activity is not rooted in a physical space, can be easily overlooked or forgotten," said Agathe Moreau, Project Administrator with the McGill Office of Sustainability. "Emails, attachments, calls, and video conferences all have a carbon footprint. To be able to provide a sustainable solution that not only neutralizes the impact of web searches, but actually creates a positive result for our planet is an option we are proud to be able to offer to the McGill community."
Ecosia publishes their monthly financial reports and tree planting receipts on their website. Their privacy policy is also available online, which states they do not sell search data to third-party advertisers, and that Ecosia will not share one's searches with anyone except for services, such as Microsoft Bing, involved in answering search requests.
 How can I get the McGill-Ecosia extension?
Counting the number of trees McGill plants through this program allows the University's community, with just a few clicks, to partake in a collective climate adaptation and mitigation initiative that has vast impacts beyond the Roddick Gates.
Installing the Ecosia extension for McGill is voluntary and easy. Find instructions for installation on Chrome, Firefox, Safari and Edge on the IT Knowledge Base.
Let's plant some trees.