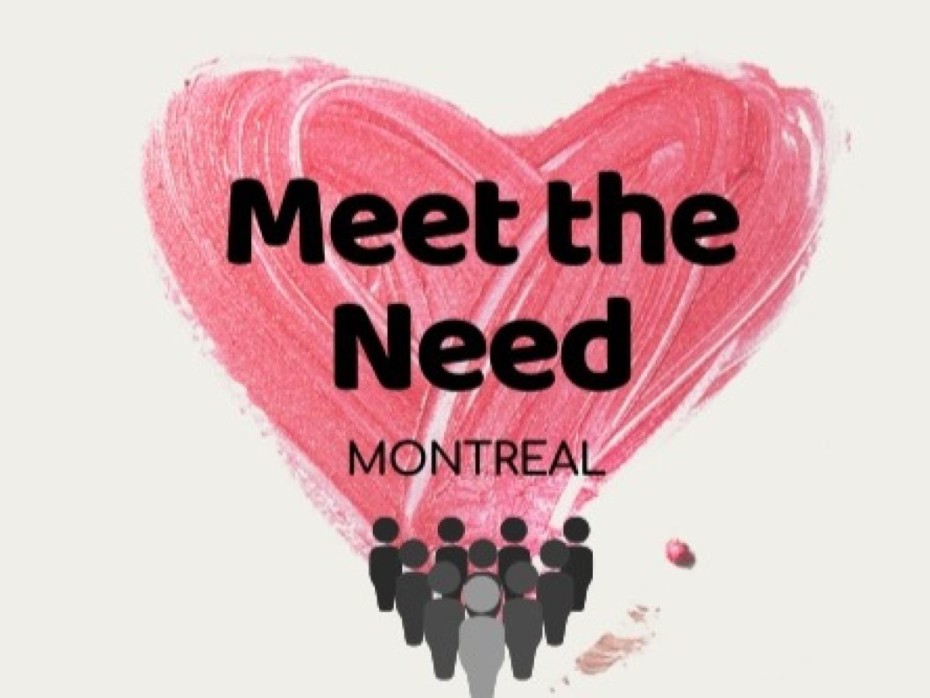 At both the societal and individual levels, food insecurity has become an important and concerning issue, among the litany of consequences of the havoc wreaked around the globe by the COVID-19 pandemic. With local food banks and shelters struggling to keep up with an increased demand, a group of McGill Medical students have launched the Meet the Need Montreal initiative, with the goal of raising funds and collecting other goods to support local organizations with whom they have partnered.
The pandemic has caused financial instability for many. A rise in unemployment has resulted in a significantly larger population than usual coming to rely on the services offered by local food banks and shelters. At the same time, many vulnerable populations have been forced to isolate at home with some, in particular the elderly, left without access to basic food needs for days.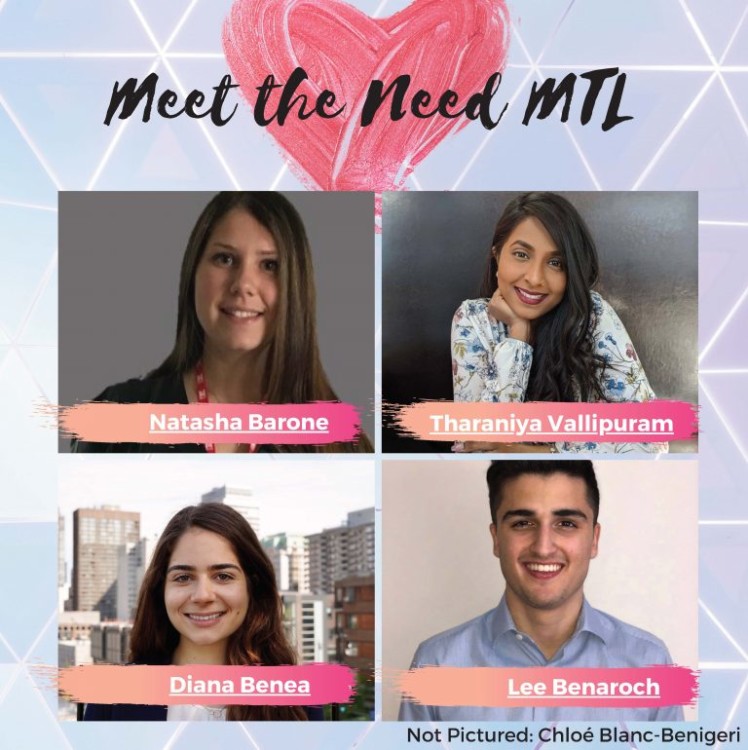 To help with this latter situation, these same food banks and shelters have altered their services to provide home deliveries. The food banks and shelters are expecting growth in demand for their services to continue to rise over the next one to two years.
"We realized the impact of this pandemic has been universally harmful, but it has been disproportionately worse for some," says initiative co-founder Natasha Barone. "This really motivated us to get together, pull a couple of long nights, and kick-start an initiative in order to help in whatever ways we can."
In addition to Barone and co-founder Tharaniya Vallipuram, a small team quickly coalesced to form what has become the core of the initiative, including Diana Benea who has been working on logistics, as well as Lee Benaroch and Chloé Blanc-Benigeri who have been focusing on operations.
On top of the increased demand, many organizations have also lost volunteers and some are struggling to adapt to the changes required in their operations. "These changes, coupled with the need for social distancing have made it very difficult for those running these operations to take care of themselves while taking care of others," explains Vallipuram.
Due to fears related to propagating the transmission of the SARS CoV-2 virus, the group has been working to provide support in two ways – by raising funds through a GoFundMe campaign, which has a target of $5,000; and by securing bulk food donations, for which they are looking to partner with local grocery stores or suppliers who could help them secure items at cheaper cost, allowing the donated funds to be stretched further.
"It was surprising to learn that their needs were not only related to the food supply," notes Barone. "We are also helping these organizations look for suppliers for reusable bags, recruit accounting and computer/software engineering students to help with managing logistics, helping to find volunteers to fill gaps in the organizations and any other needs we can help meet. Our goal is really to help alleviate whatever stress is most pressing to these food banks and shelters."
For more information about the initiative click here.