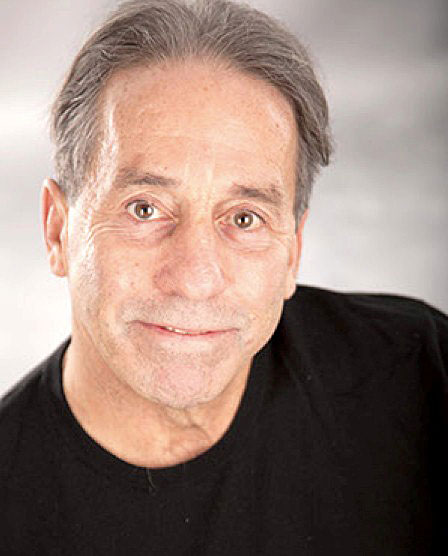 By Jason Clement
Prominent McGill alumnus Steve Arless, BSc'71 (Chemistry), returned to his alma mater this fall as Professor of Practice in the Faculty of Medicine as part of the Department of Surgery's new, cutting-edge, Surgical Innovation Program.
Arless recalls his time as a student at McGill as being "a real treat," with fond memories of attending football games and of playing touch-football with friends in the wide-open space of campus, which he found to be inspiring. After graduating from McGill, he worked for 17 years at Smith & Nephew Inc., serving as President for close to five years. His experience includes extensive involvement in technology transfer and strategic acquisition projects across the United States and Canada and numerous international marketing mandates in the areas of orthotics, prosthetics, orthopaedics, wound care, and more recently, cardiovascular diseases.
His innovative talent led him to CryoCath Technologies Inc., which he nurtured from a start-up to commercial success, serving as President and Chief Executive Officer (CEO) from 1996 to 2006, ultimately selling this to Medtronic Inc. for $400 million.
Returning to education, Arless completed an MBA at Concordia University in 2008.  He maintained his interest in the diagnosis and minimally invasive therapies for rhythm disorders of the heart, assuming the position of CEO of CardioInsight, beginning in 2009. He currently serves as CEO of Soundbite Medical, a Montreal-based shockwave technology company, also in the field of cardiovascular diseases.
Providing mentorship to budding medical entrepreneurs 
Arless first became aware of the Surgical Innovation Program at McGill while serving as adjunct professor at the John Molson School of Business at Concordia University and through his son Dustin, also a McGill alumnus (BSc'2006 (Biology)), who was part of the initial 2013 pilot that launched the new Masters program in Surgical Innovation, offered in partnership with the John Molson School of Business and l'École de technologie supérieure.
At the end of the pilot year of the Program he was invited to serve as a judge for student project presentations. "Of course I didn't judge my son's team," notes Arless. Being able to learn about the Program, he says it was, "love at first sight." After serving as a judge again for the second year, McGill approached him and asked whether he would be interested in taking on a more formal role within the Program.
In his role as Professor of Practice at McGill's Faculty of Medicine, Arless mentors student entrepreneurs in the Clinical sector, delivers lectures and advises the surgical innovation program funded by a prestigious NSERC CREATE grant called "Innovation at the Cutting Edge." "The surgical innovation program brings together the private sector experience and my skill set along with the medical and clinical depth and experience of members of McGill's Faculty of Medicine to create a fertile environment for innovation and medtech start up opportunities," says Arless. "This program is a must for graduate students in the medical, engineering and business faculties across Montreal who are interested in the entrepreneurial world of start-ups, and who want to explore and learn how to bring them to reality."
"We see this program as an opportunity to transform health care by bringing clinicians, engineers and business experts together to focus on a clinical challenge," says Dr. Gerald Fried, Chair of the McGill Department of Surgery. "The opportunity to have someone of Mr. Arless's talents as part of our team is invaluable, providing practical real-world experience and true entrepreneurial talent to our program. His success is also an example to inspire students in our program by showing that advancement of clinical care and commercialization can co-exist."
Arless himself finds it gratifying to be able to share his experience with the students, who can't seem to get enough of what he brings to the table. "What I really enjoy about being a part of this program is that the students are there to learn from me and from my experience," he says. "When I prepare my lectures I am giving them real stories and examples and the students tell me that they appreciate learning about real life situations rather than solely out of a textbook."
The program is changing how technology interfaces with clinical specialties and acts as a nucleus towards building a community of medical device innovators around the hospital environment.  "We envisage expansion into other clinical areas and already our program includes Radiology and Gynaecology and anticipate more to follow," notes Dr. Jake Barralet, Vice-Chair Surgery (Research) at McGill's Department of Surgery.   "Our ultimate goal is student-initiated enterprises selling products to improve the quality of life of patients, the quality of surgical education and the quality of clinical care.  We have come a long way in a short time and I look forward to working with Mr. Arless in progressing further."
From his perspective, Arless is looking forward to mentoring the students not only on the theoretical aspects of medical start-ups, but also on taking them to the next level and getting some of the best ideas from the program up and running, including learning how to find financing. "I think the opportunity to truly measure the success of this program will be based on how many projects we can help the students actually get off the ground."