This Spring, beloved traditions are returning to McGill University's downtown and Macdonald campuses. From May 26 to June 3, the University's newest graduates will again cross the stage to receive their hard-earned degrees and diplomas. To celebrate these students' outstanding achievements, the University will welcome 14 inspirational individuals who have made exceptional contributions to both their own fields and society as a whole.
McGill's Spring 2022 honorary degree recipients are: Dr. Izzeldin M. M. Abuelaish, Noubar Afeyan, Patricia E. Benner, Lawrence S. Bloomberg, Nicole Brossard, Martin Chalfie, Dr. William H. Dietz, Charlene Drew Jarvis, Peter Guo-hua Fu, James (Sa'ke'j) Youngblood Henderson, Stephen Huddart, Brenda Norris, Annabel Soutar, and Lord (Gordon) Wasserman.
Honorary doctorates are McGill University's highest honours, and are awarded to people who have shown exceptional dedication to improving the lives of others, whether through research, art, public service, or philanthropy.
Eleven of the honorary doctorates will be awarded during the Spring 2022 Convocation ceremonies on McGill's downtown and Macdonald campuses. Three degrees will be awarded during a special installation ceremony for McGill's 20th Chancellor, Mr. John McCall MacBain, who himself received an honorary doctorate from McGill in 2014.
"It gives me great pleasure to honour these incredible individuals who have each contributed to society in significant ways," said Professor Suzanne Fortier, Principal and Vice-Chancellor of McGill. "It has never been more crucial for universities such as ours to train the leaders of tomorrow. These remarkable honorary doctorate recipients are inspiring role models for the Class of 2022 as they embark on their exciting next chapter."
McGill University will award its Spring 2022 honorary degrees in the following order:
Chancellor's Installation – Wednesday, May 25 at 10:00 a.m.
NOUBAR AFEYAN, Doctor of Science, honoris causa (D.Sc.) 
B.Eng. (McGill University), Ph.D. (Massachusetts Institute of Technology)
A biochemical engineer and visionary entrepreneur, Noubar Afeyan uses his strong engineering training and keen entrepreneurship acumen to make a significant impact on global health. He is the co-founder and chairman of Moderna Inc., which gained worldwide recognition during the COVID-19 pandemic for developing a highly effective vaccine that has played a crucial role in helping society get back on its feet.
CHARLENE DREW JARVIS, Doctor of Science, honoris causa (D.Sc.)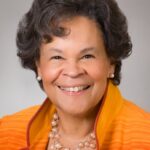 B.A. (Oberlin College), M.Sc. (Howard University), Ph.D. (University of Maryland)
After seeing how violent civil unrest devastated her Washington, D.C. community, neuroscientist Charlene Drew Jarvis traded science for politics in the 1970s. As an elected representative of the District of Columbia, she played a key role in rebuilding and growing her community and its economy. After more than two decades in office, she pivoted yet again, becoming the first woman President of Southeastern University.
ANNABEL SOUTAR, Doctor of Letters, honoris causa (D.Litt.)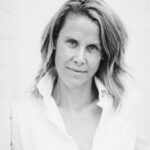 A.B. Princeton University
Over the last 20 years, documentary playwright Annabel Soutar has explored pressing social issues in an award-winning body of work that infuses traditional dramatic storytelling with investigative journalism. She has written or produced plays that have addressed such topics as the Supreme Court battle between Saskatchewan farmer Percy Schmeiser and the Monsanto biotech company (Seeds), and the Quebec hydroelectric industry (J'aime Hydro).
Spring 2022 Convocation (May 26-June 3)
Health Sciences Convocation Ceremony, Thursday, May 26 at 10:00 a.m.
PATRICIA E. BENNER, F.A.A.N., Doctor of Science, honoris causa (D.Sc.)

A.A., Nursing (Pasadena College), B.A., Nursing (University of California, San Francisco), M.S, Ph.D. (University of California, Berkeley)
As a researcher and educator, Patricia E. Benner is a groundbreaking advocate for the importance of frontline nursing experience as a self-improving practice that is critical for advancing both clinical and managerial practice. Her "From Novice to Expert" theory has advanced the practice of many areas of care, including end-of-life care, pain management, palliative care, and medically assisted dying.
(Note: The Health Sciences Convocation Ceremony brings together the Faculty of Dental Medicine & Oral Health Sciences and the Faculty of Medicine & Health Sciences, which includes the Ingram School of Nursing, the School of Physical & Occupational Therapy, the School of Medicine, the School of Population and Global Health, the School of Biomedical Sciences, and the School of Communication Sciences & Disorders.)
Faculty of Law Convocation Ceremony – Thursday, May 26 at 3:00 p.m.
JAMES (SA'KE'J) YOUNGBLOOD HENDERSON, F.R.S.C., Doctor of Laws, honoris causa (LL.D.)

B.A. (California State University), J.D. (Harvard Law School)
James (Sa'ke'j) Youngblood Henderson is a noted human rights lawyer. His work has shaped both the Canadian and international spheres, having served as an adviser for the Mi'kmaw Nation and the Assembly of First Nations during Canada's constitutional process, and co-drafting the United Nations' Principles and Guidelines for the Protection of Indigenous Heritage and the UN Declaration on the Rights of Indigenous Peoples.
Faculty of Science Convocation Ceremony 'A' – Friday, May 27 at 10:00 a.m.
MARTIN CHALFIE, F.A.A.A.S., Doctor of Science, honoris causa (D.Sc.)

A.B., Ph.D. (Harvard University)
Columbia University professor Martin Chalfie was the co-recipient of the 2008 Nobel Prize in chemistry for his role in transforming a jellyfish protein into a groundbreaking biological marker. Green fluorescent protein, or GFP, is now an essential biomedical research tool, allowing scientists to literally see previously invisible processes such as neuron communication and disease progression.
Faculty of Arts Convocation Ceremony 'A' – Monday, May 30 at 10:00 a.m.
NICOLE BROSSARD, O.C., C.Q., Doctor of Letters, honoris causa (D.Litt.)

B.A. (Université de Montréal)
For more than half a century, Montreal writer Nicole Brossard has been a passionate, innovative force in Quebec's feminist and literary movements. Twice winner of the Governor General's Award for poetry, for Mécanique jongleuse suivi de masculin grammaticale (1974) and Double Impression (1984), she has written more than 30 books that disrupt traditional literary genres. She is also a publisher, theorist, and acclaimed documentary filmmaker.
Faculty of Arts Convocation Ceremony 'B' – Monday, May 30 at 3:00 p.m.
BRENDA NORRIS, Doctor of Letters, honoris causa (D.Litt.)

B.A. (McGill University)
Originally from England, Brenda Norris has been a pillar of the Montreal community since graduating from McGill. She worked as an investment analyst at Greenshields & Co and ran an industrial real estate leasing company for 40 years. As a dedicated volunteer, she served on McGill's Board of Governors, the Women's Auxiliary of the Royal Victoria Hospital, and many other Montreal institutions—earning the Queen's Jubilee Medal for her community commitment.
Faculty of Arts Convocation Ceremony 'C' – Tuesday, May 31 at 10:00 a.m.
LORD (GORDON) WASSERMAN, Doctor of Letters, honoris causa (D.Litt.)

B.A. (McGill University); B.A., M.A. (Oxford University)
A native Montrealer and McGill alumnus, Gordon J. Wasserman is an internationally recognized expert in the governance and management of police forces. After attending Oxford University on a Rhodes Scholarship, he began a 27-year period of service in the British Home Office, including a term as the Prime Minister's Director of Social Policy. He has been a member of the House of Lords since 2011.
School of Continuing Studies Convocation Ceremony – Tuesday, May 31 at 6:00 p.m.
STEPHEN HUDDART, Doctor of Laws, honoris causa (LL.D.)

M.M. (McGill University)
During his tenure as President and CEO, McGill alumnus Stephen Huddart advanced the McConnell Foundation's mission to build a resilient, inclusive, and sustainable society. Under his leadership, the Foundation grew its impact investing portfolio, seeking out investments that yield social and environmental gains as well as financial returns. Huddart also championed social innovations that strive to close the social and economic gap between Indigenous and non-Indigenous people.
Desautels Faculty of Management Convocation Ceremony – Wednesday, June 1 at 10:00 a.m.
LAWRENCE S. BLOOMBERG, C.M., O.ONT., Doctor of Laws, honoris causa (LL.D.)

B. Comm. (Sir George Williams University), MBA (McGill University)
McGill alumnus Lawrence S. Bloomberg is a distinguished financial entrepreneur and a visionary philanthropist. An engaged supporter of the next generation of Canadian innovators, he helped found, and served as director of, Toronto's MaRS Discovery District, North America's largest urban science and tech ecosystem. As a dedicated believer in the importance of physical fitness, Bloomberg also supports many initiatives that improve health care training and delivery, and the well-being of Canadians.
Faculty of Education Convocation Ceremony – Wednesday, June 1 at 3:00 p.m.
IZZELDIN M. M. ABUELAISH, O. ONT, Doctor of Laws, honoris causa (LL.D.)

M.B.Ch.B. (University of Cairo), Diploma in Obstetrics and Gynecology (University of London), MPH (Harvard University)
Born and raised in a Gaza Strip refugee camp, Dr. Izzeldin Abuelaish is an obstetrician and eloquent champion of Israeli-Palestinian reconciliation. Following a tragic family loss, Dr. Abuelaish wrote the memoir I Shall Not Hate: A Gaza Doctor's Journey on the Road to Peace and Human Dignity, acclaimed for its compassion, forgiveness, and humanity. He is the founding president of the Daughters for Life foundation, which empowers Middle Eastern women to become the leaders of tomorrow by awarding scholarships to attend university.
Faculty of Engineering Convocation Ceremony – Thursday, June 2 at 10:00 a.m.
PETER GUO-HUA FU, Doctor of Science, honoris causa (D.Sc.)

B. Arch, M. Arch, Ph.D. Arch (Tongji University), Dipl. Arch (McGill University)
Architect and McGill alumnus Peter Guo-hua Fu is a founding partner of KFS Architects Inc., a firm committed to environmentally responsible design and construction. Guided by Fu's belief that "Design creates value," KFS projects include the LEED Gold-certified University Hospital of Northern B.C., the area's largest trauma centre. In 2014, Fu combined two passions—sustainable architecture and musical theatre—by writing a musical, Memory of the Valley, which was performed in a 300-seat Shanghai performance space he designed from recycled shipping containers.
Faculty of Agricultural and Environmental Sciences Convocation Ceremony 'A' – Friday, June 3 at 10:00 a.m.
WILLIAM H. DIETZ, Doctor of Science, honoris causa (D.Sc.)

B.A. (Wesleyan University), M.D. (University of Pennsylvania), Ph.D. (Massachusetts Institute of Technology)
Dr. William Dietz has built a career in public health focused on obesity prevention, nutrition and physical activity. He is the Director of the Sumner M. Redstone Global Center for Prevention and Wellness at the Milken Institute School of Public Health at The George Washington University. Dr. Dietz is the author of more than 200 scientific publications and the editor of five books, including Clinical Obesity in Adults and Children and Nutrition: What Every Parent Needs to Know.