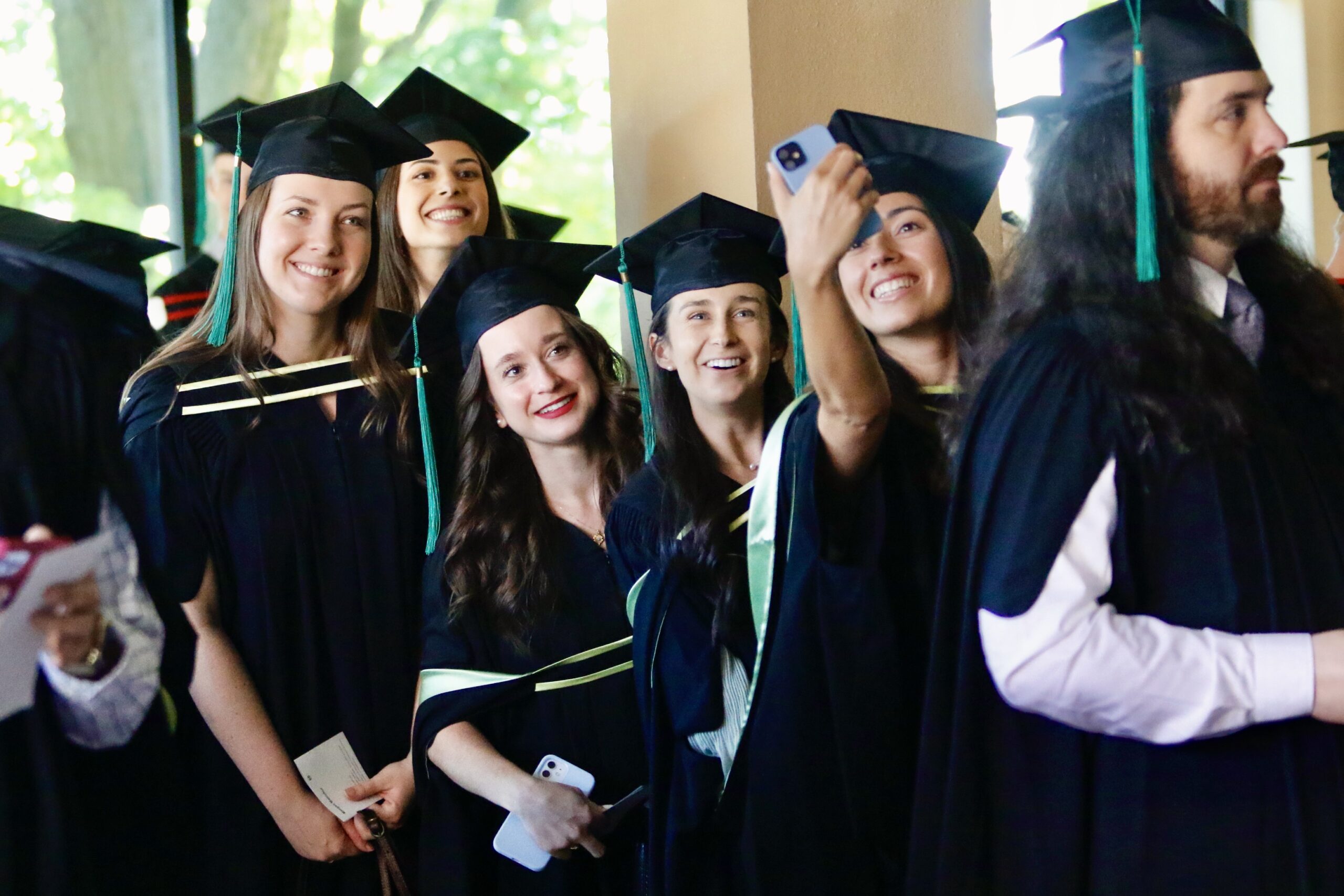 McGill's Spring 2022 Convocation began on an overcast day on May 26, with graduating Health Sciences students accepting their degrees under the Convocation Tent downtown. The 2022 festivities came to a close today, a glorious sunny day, at the Centennial Centre on Macdonald Campus with two ceremonies for students graduating from the Faculty of Agricultural and Environmental Sciences.
These were McGill's first in-person Spring Convocation ceremonies since 2019.
Today's morning ceremony began at 10 am, with a bagpiper leading graduating students from the Ceilidh on the ground floor of the Centennial Centre upstairs to the Ballroom. The morning ceremony included addresses by valedictorian Chloe Garzon and Honorary Degree recipient Dr. William Dietz.
Today's second ceremony, and the final ceremony of Spring 2022 Convocation began at 2:30 pm and featured a valedictorian address by Joe Harrel.
Negar Borghei remembered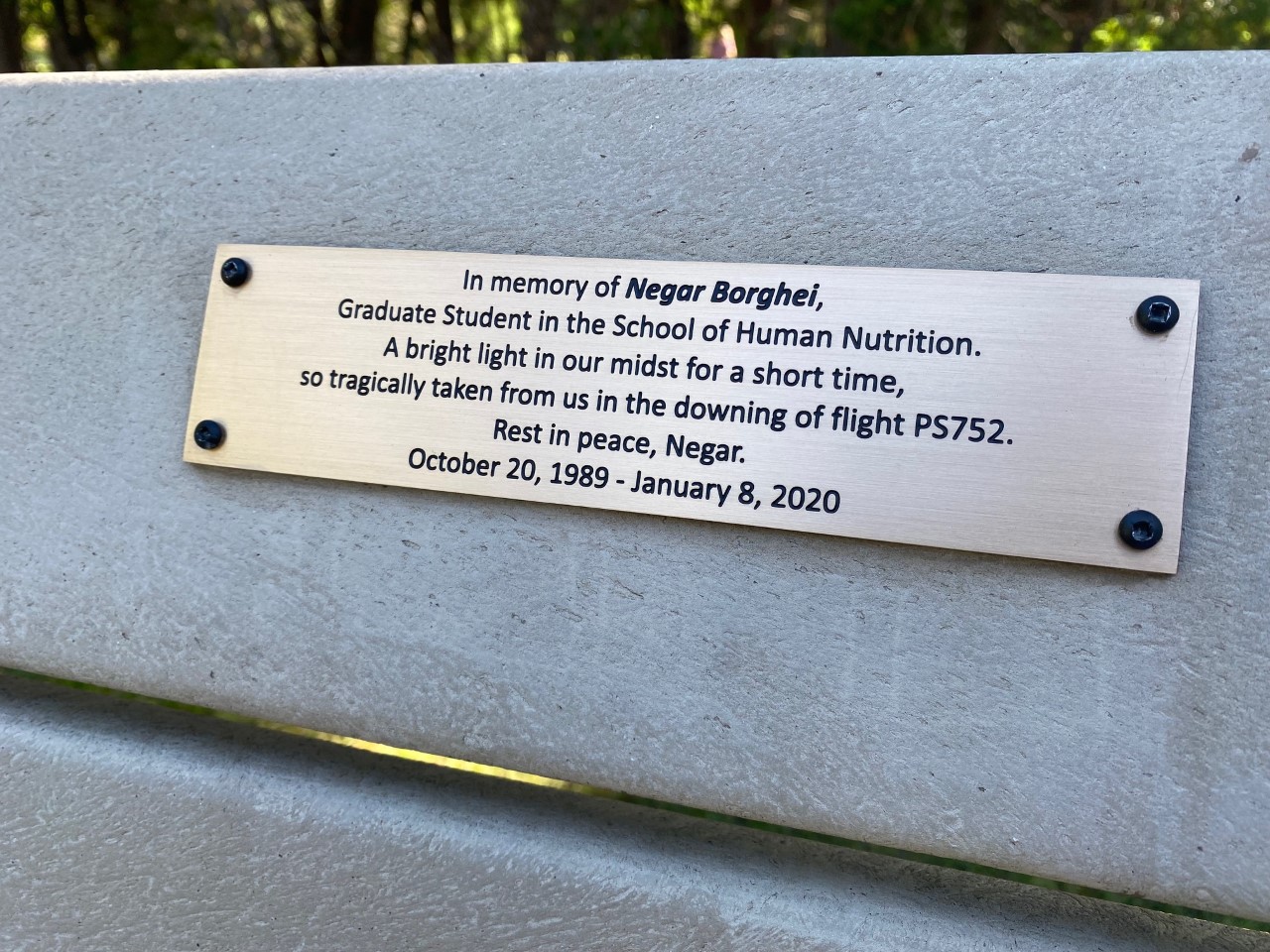 Prior to the morning ceremony a small group of students, staff and faculty gathered in the Centennial Centre courtyard to celebrate the life of Negar Borghei. Negar, a Graduate Student in the School of Human Nutrition, died tragically alongside her husband and other family members onboard Ukrainian International Airlines flight 752 on January 8, 2020.
Principal Fortier, Faculty of Agricultural and Environmental Sciences Dean Anja Geitmann and Senior Faculty Lecturer of the School of Human Nutrition Maureen Rose jointly unveiled a bench with a plaque paying tribute to Negar.
"Having a bench here in memory of Negar will always remind us of her kind smile and warm presence," said Dean Geitmann. "Let us remember her that way."
Grads from postponed ceremonies get their day in the sun
While the Spring 2022 Convocation are wrapping up this afternoon. celebrations are continuing next week, as students who graduated during the pandemic and whose Convocation ceremonies were held virtually will have the opportunity to attend in-person celebrations.
The postponed in-person celebrations begin on Monday, June 6 and end on Monday, June 13. The ceremonies will be held in the Convocation Tent on the McGill downtown campus, except for celebrations for graduates of the Faculty of Agricultural & Environmental Sciences, which will take place at Centennial Ballroom, Macdonald Campus.
Get the full schedule for the next week's ceremonies.
Below is a photo gallery from the morning Convocation ceremony at Mac