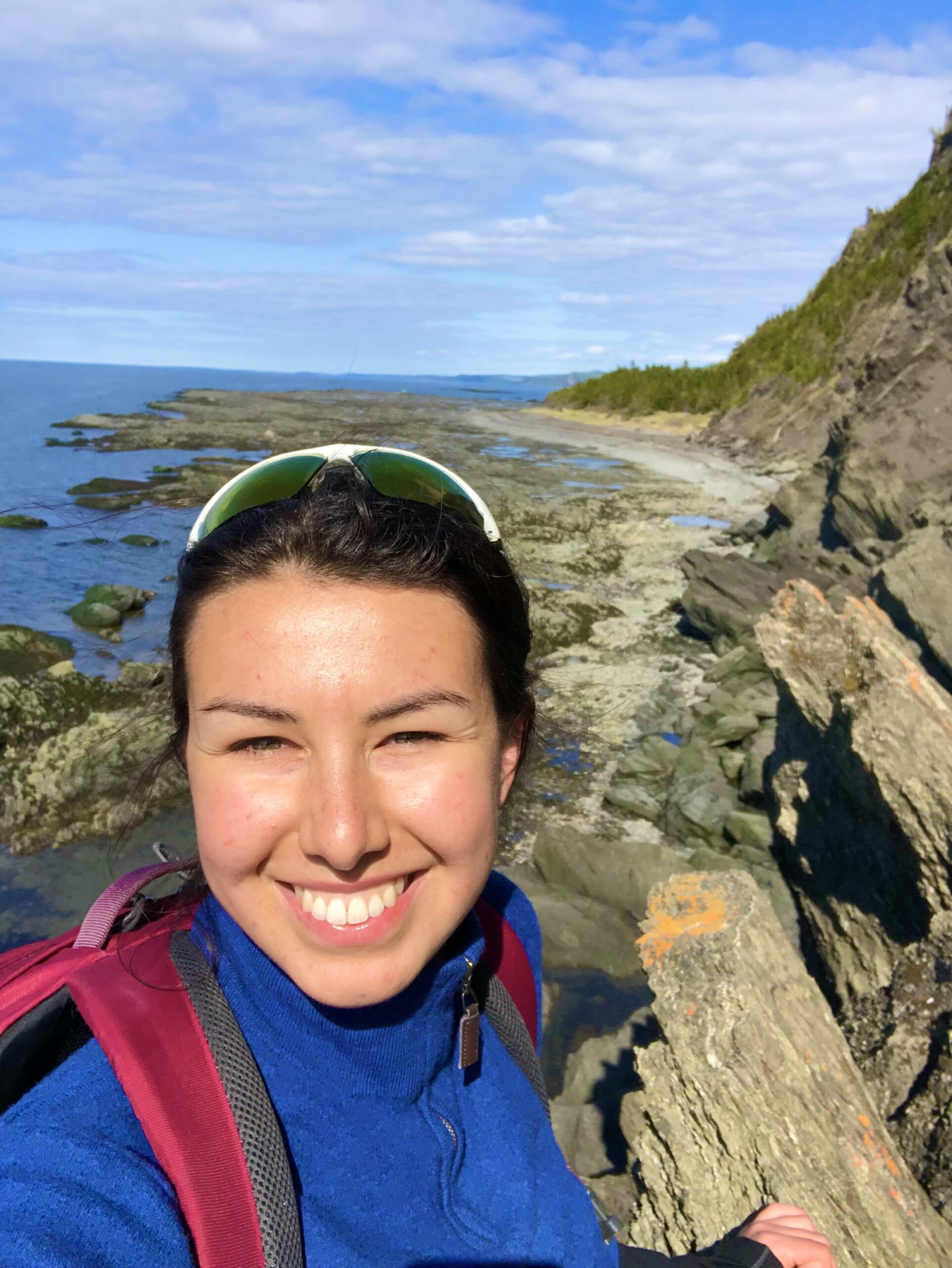 A diverse, multitalented group, the Spring 2022 valedictorians are citizens of the world with remarkably varied backgrounds. Some hail from distant places – Quito, Ecuador; Dhahran, Saudi Arabia; and Rakh Bharoke Dhaki, Pakistan. Others were born nearby – Johnson, Vermont and Bolton Ontario. And some valedictorians come from right next door – Chambly, Quebec and Montreal's West Island.
This year's cohort, while coming from vastly different backgrounds, share enthusiasm, ambition and a well-rounded philosophy of life. These outstanding students have also earned the respect of the peers who they represent through their strong academic performance, leadership and commitment to making the University – and the world – a better place.
As part of our Spring 2022 Convocation coverage, the Reporter is conducting a series of Q&A interviews with some of our valedictorians.
In this instalment, we feature Chloe Garzon, who will deliver the valedictorian address for the Agricultural and Environmental Sciences 'A' ceremony on June 3.
What is your hometown?
Bolton, Ontario
Why did you choose McGill?
I chose McGill because I wanted to get outside of my comfort zone and improve my French. When I was little, my family would take trips into Montreal and I remember just being astounded by the beautiful stone buildings, the big green trees and the bustle of the downtown campus.
What is your degree?
Bachelor of Science (Nutritional Science) – Majoring in Global Nutrition
What were some of your impressions when walking onto campus for the first time?
Arriving at the downtown campus was like settling into a second skin, everyone who walked around campus – which is a lot of people! – seemed to have a purpose and a destination. The campus was beautiful and I loved moving between buildings and just observing the rich diversity of other students and community members having lunch on Lower Fields, tending to the campus gardens or in a lively debate about a lecture or assignments
Mac campus has the passion of the downtown campus with more natural beauty. Arriving at Mac Campus I was astounded by the green space and proximity to nature. The sense of community is unparalleled (I cannot emphasize this enough), and in contrast to downtown, rather than observing different discussions and activities, you find yourself wrapped up in all the coming and goings of different students and clubs, as it is truly such a tight knit campus. Coming to Mac was like finding a home away from home.
What are some of the highlights of your time as a McGill student?
Running the student non-for-profit BYOB (Buy Your Own Bulk) during the COVID semester, in collaboration with MSEG, another McGill student group, we sold over 100kg of dried food in bulk despite our regular distribution center on Mac Campus being closed due to pandemic restrictions.
Three favourite places on McGill/Mac campus?
Definitely the McEwan fields at Mac campus in the fall when the leaves turn a beautiful spectrum of brilliant reds, oranges and yellows, it's truly magical
The Mac market. The produce is out of this world fresh and delicious and the staff are lovely and kind. I've spent many summer and fall days chatting with Farial, one of the Mac Market employees, and stocking up on butternut squash and apples for the cold, Montreal winters
The Ceilidh: the Mac Campus restaurant/ bar / study space. With almost 360 windows, the ideal set up is midday, the sun streaming in, a group of friends at a couple tables pulled together, laptops open and grinding out some work or taking a break and sharing anecdotes from the day and laughing with old and new friends
What were some of the biggest challenges you faced during your time here and how did you overcome them?
McGill is known for students that excel, so a big challenge for me was accepting that you can't be perfect at everything, and that asking for help is a healthy and valid solution to a problem. Having a good team and support network is key to facing any challenge!
What's next for you, both short and long term?
Short term: I'll be working just north of Montreal at Camp Ouareau for the summer, and long term: I plan to take a gap year before applying to medical schools in Canada and hopefully abroad as well!
Who or what will you miss most?
I'll miss the incredibly high opportunity to network and form connections both in your personal and professional life
What advice do you have for new students to McGill?
Get involved! Put yourself out there and step outside your comfort zone as much as possible.