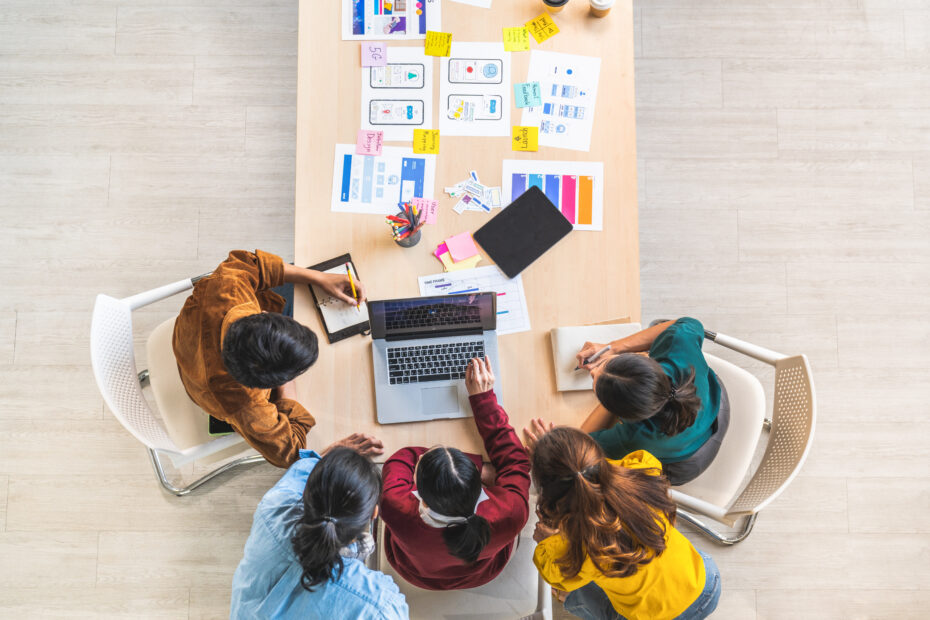 Consumer behaviour has changed dramatically during the pandemic. Public health restrictions have played a major role, but a trend toward e-commerce and omni-channel retail was already underway. It has only accelerated.
"Companies now need to show a lot of creativity and resilience. External factors are having a huge impact on operations," says Charles de Brabant, Executive Director of the Bensadoun School of Retail Management at McGill University. "Consumer behaviour changes, technology changes, and now supply chain disruptions are causing inflationary pressures.
"There is a shortage of talent of all types. Innovation is now a requirement – every functional area of the retail industry needs analytic skills. From a strategic planning perspective, companies must consider things that could fundamentally alter what they need to do. They need to be agile and flexible," says de Brabant.
Enter the Retail Innovation Challenge
To answer this call, a competition organized by the Bensadoun School of Retail Management asks students to do exactly that. The Retail Innovation Challenge is a three-stage competition in which teams of students provide small and medium sized enterprises (SMEs) with business plans to navigate the real-world challenges they are facing. It is open to students in any discipline from any university in Canada, and this year's grand prize-winning team will take home $10,000.
This generous award is being made possible by a five-year, $250,000 donation from the Société des Alcools du Québec (SAQ), the crown corporation that sells and distributes alcohol in Québec.
"Supporting the future of retail business is one of SAQ's sponsorship priorities, and the Retail Innovation Challenge gives us a front row seat to the future of our industry," says Emmanuelle Roy, the Associate Director of Event Marketing & Sponsorship at SAQ. "For the SAQ, it is important to contribute to the training of the next generation of retailers. As you know, our industry is evolving at a very rapid pace. The Bensadoun School's approach, based on innovation, will enable them to meet the many challenges ahead," says Ms. Roy. "The Retail Innovation Challenge competition will already put them to the test in this regard. This is a unique opportunity to demonstrate creativity, to propose solutions adapted to real issues and to contribute to the development of innovative solutions."
Homegrown talent de chez nous
Many of the businesses that participate in the Retail Innovation Challenge are based in Quebec. And for the Bensadoun School, this is an opportunity to build relationships locally.
"The SAQ is a benchmark for customer service and is one of the most admired companies in Quebec," says de Brabant. "They have worked to promote an ecosystem of local suppliers, and their support for the Retail Innovation Challenge helps deepen the Bensadoun School's ties with Quebec's business ecosystem. Our overall vision is to be the world's best academic institution dedicated to the future of retail, and we are striving toward that, but we also have a role to play in our communities."
"We all know this past year has been a challenge" says Professor Saibal Ray, Academic Director of the Bensadoun School, "and while some plans were put on pause, the Bensadoun School proved to be as resilient as retail itself, nimbly pivoting to meet the needs of students and continuing to build strong relationships with our partners and local communities."
For students, the Retail Innovation Challenge is also a way to engage with business leaders. They get an opportunity to directly advise SMEs, and teams that make the second round of the competition receive coaching by a globally recognized management consulting firm.
"If companies are seeking to change the paradigm in which they are looking at things, student input can be valuable," says de Brabant. "Sometimes students have very interesting ways of looking at business differently. Will the advice be directly implementable at the end of the three-week competition? Probably not, but it can be one extra data point of validation for a particular decision, and it can be food for thought."
The 2022 edition of the Retail Innovation Challenge runs March 3-20. Please visit the RIC website for more details.