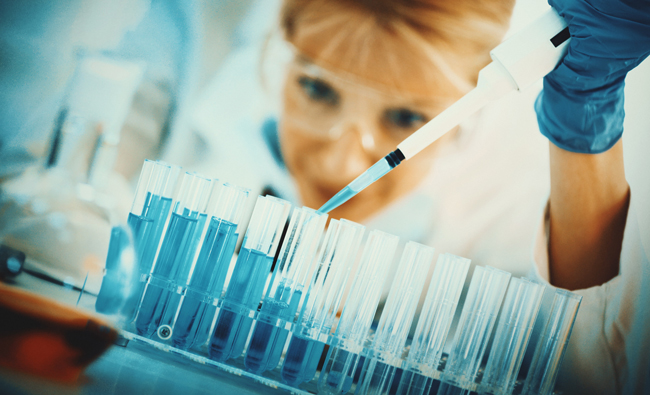 The following message was sent by Fabrice Labeau, Deputy Provost (Student Life and Learning), to the McGill community on April 29.
Dear members of the McGill community,
We're still working our way back to "normal," but with the recent warm sunshine comes some encouraging signs. Yesterday, we learned that the Quebec government is gradually easing the current confinement restrictions relating to COVID-19. This announcement opens up opportunities to look at how we can begin to resume activities on McGill's campuses. Although university campuses remain closed at this time, the government will be authorizing certain activities, including research activities and construction projects, to progressively resume step by step over the coming days and weeks. I know that the research news will be of particular interest to many of you.
McGill will continue to adhere to public health authority directives as we prepare to implement the progressive ramping-up of some research activities across our campuses. The University's Emergency Operations Centre (EOC) is currently developing processes, procedures and protocols to facilitate a safe and efficient transition, and will be providing these guidelines shortly.
It is clear that we will need to ramp up research cautiously, safely and very gradually. The EOC, along with the Research Planning Group, will be coordinating with individual faculties who will take the lead in determining access to labs based on a number of factors, including: building and room capacity, viability of implementing social distancing and other preventative measures, and research activity priorities. Deans or their delegates will review and approve implementation plans and schedules within their respective faculties. 
Your research is important, and I know from many conversations I've had in the past month how eager you are to resume your work. Rest assured, as with the Fall semester planning currently being done by the academic leadership and teaching staff, the health and safety of our community remains the University's utmost priority. Thank you for your patience and understanding. 
Sincerely, 
Fabrice Labeau 
Deputy Provost (Student Life and Learning)
on behalf of the University Emergency Operations Centre 
 _____________________________________________
Chers membres de la communauté mcgilloise, 
Un retour à la « normale » semble encore bien loin, mais tout comme le soleil, les signes encourageants commencent à se manifester. Hier, nous avons appris que le gouvernement du Québec allait assouplir progressivement les mesures de confinement relatives à la COVID-19. Nous pouvons donc commencer à réfléchir à la reprise des activités sur les campus de McGill. Bien que les campus universitaires restent fermés pour l'instant, le gouvernement autorisera la reprise progressive et par étapes de certaines activités, notamment des travaux de recherche et des projets de construction, au cours des prochaines semaines. Je sais que cette nouvelle concernant la recherche en réjouira plus d'un. 
L'Université McGill continuera de se conformer aux directives des autorités de santé publique tout en mettant en place la reprise progressive de certaines activités de recherche sur ses campus. Le Centre des opérations d'urgence (COU) de l'Université mettra bientôt au point des processus, des procédures et des protocoles qui nous guideront dans une transition sans heurts et en toute sécurité.  
Nous devrons reprendre les activités de recherche très graduellement avec prudence et de façon sécuritaire. Le COU, en collaboration avec le Groupe de planification de la recherche, consultera les facultés qui prendront l'initiative d'établir les consignes d'accès aux laboratoires en fonction d'un certain nombre de facteurs : capacité des bâtiments et des salles, possibilité de respecter les règles d'éloignement physique et les autres mesures de prévention, ainsi que la priorisation des travaux de recherche. Les plans de mise en œuvre et les échéanciers seront soumis à l'approbation du doyen ou des représentants délégués de chaque faculté. 
Vos travaux de recherche sont importants et, au cours du dernier mois, vous avez été nombreux à me dire que vous aviez hâte de les reprendre. Je tiens également à vous assurer que la santé et la sécurité de notre communauté demeurent une priorité absolue pour l'Université. Elles sont d'ailleurs au cœur de la planification de la session d'automne par les dirigeants et le personnel enseignant. Je vous remercie de votre patience et de votre compréhension.  
Sincères salutations,   
Fabrice Labeau   
Premier vice-principal exécutif adjoint (études et vie étudiante)
au nom du Centre des opérations d'urgence de l'Université McGill