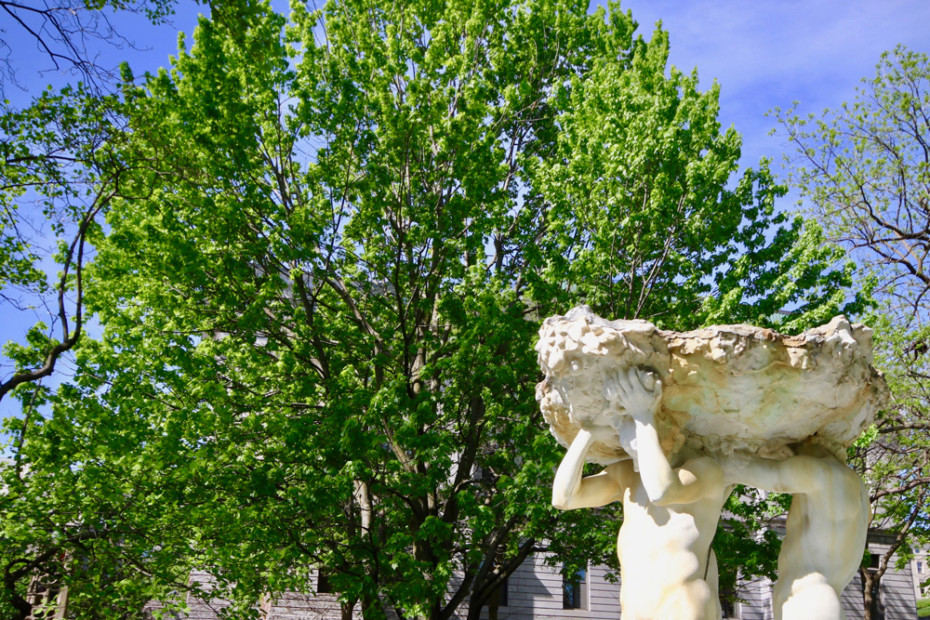 The following message was sent to the McGill community by Fabrice Labeau, Deputy Provost (Student Life and Learning), on August 20.
La version française suit.    
Dear colleagues,     
As is typical for late August, we are busy preparing to welcome our students in a few weeks. But this Fall semester, of course, will be anything but typical. 
Many of you have been working hard to create a safe, welcoming campus experience for the estimated 60 per cent of our students who are planning to be in the Montreal area during the Fall semester. At the same time, our teaching and learning community has been developing robust and high-quality remote learning courses. Your commitment to supporting our students on their educational journeys, no matter where they will be in the world, remains as strong as ever. 
The Fall semester builds on the success of the gradual resumption of on-campus research activities, which began in May. These phases were done under a strictly controlled environment, following public health authority directives, to ensure our community's health and safety.  Throughout this careful and controlled process, the University conducted ongoing evaluations of protocols. 
I would like to take this opportunity to talk about what you can expect as we continue to gradually increase the level of on-campus activity over the course of the Fall semester. 
Phase 5 
We are currently in Phase 5, which is focused on implementing in-person teaching activities through teaching hubs, safely designed study spaces, and other innovative opportunities for student engagement. Phase 5 also marks the resumption of any research activities that did not restart during previous phases. 
As we have done since May, our approach relies on a de-densification of campus to ensure that two-meter distancing can be observed in our buildings. To this end, we have set a 30 per cent upper limit for overall employee occupancy on campus. Occupancy will vary by unit, according to the physical restrictions of each workspace. 
As part of providing our students with a welcoming campus experience, starting next week administrative staff who provide, or support, in-person student-facing services will return to campus on a rotating basis while respecting the 30 per cent upper limit. In this context, working from home will also remain a part of our workforce strategy. 
During Phase 5, all other units are invited to begin bringing all employees back to campus, also on a rotating basis and respecting the 30 per cent limit, in preparation for the launch of Phase 6. This means that all of our units will be devising on-campus resumption plans for gradually bringing back up to 30 per cent of their staff to campus on a rotating basis.  
Phase 6 
Phase 6 will be about adjusting to the "new normal," but will not entail a full-time return to campus. Building on the progressive return to campus started during Phase 5, this phase will focus on returning the rest of the University's staff to campus on a rotational basis, again with an overall upper-limit occupancy level of 30 per cent. We will continue to follow the same careful protocols regarding physical distancing and other safety measures. 
The Phase 6 start-date has yet to be determined, and will be dependent on the success of Phase 5 and consideration of the wider public health situation. Details will be communicated in the weeks ahead. 
With tomorrow being our last Summer Friday of the season, I wish you a wonderful long weekend. As always, thank you for reading.  
Sincerely,        
Fabrice Labeau        
Deputy Provost (Student Life and Learning), on behalf of the Emergency Operations Centre    
  _____________________________________________________ 
Chers collègues,       
Comme chaque année, à la fin du mois d'août, nous nous préparons activement à accueillir nos étudiants, dans quelques semaines. Mais cette fois, la session d'automne sera bien différente. 
Vous êtes nombreux à redoubler d'efforts pour procurer une expérience accueillante et sécuritaire aux étudiants qui prévoient se trouver dans la région de Montréal pendant la session, et qui compteront pour environ 60 % de l'effectif étudiant total. Parallèlement, les responsables des activités d'enseignement et d'apprentissage s'affairent à créer des cours à distance robustes et de qualité supérieure. Votre détermination à soutenir nos étudiants dans leur formation, où qu'ils se trouvent, est plus vivante que jamais. 
Pour la session d'automne, nous nous inspirerons de la reprise graduelle de certaines activités de recherche sur le campus, menée avec beaucoup de succès depuis le mois de mai. Nous avons procédé à ce redémarrage par phases et dans des conditions rigoureusement contrôlées, conformément aux consignes de la santé publique, afin de préserver la santé et la sécurité de notre communauté. Tout au long du processus, l'Université a évalué régulièrement les protocoles en place. 
Voici comment nous nous y prendrons pour augmenter progressivement les activités en présentiel durant la session d'automne. 
Phase 5 
Nous en sommes à la Phase 5 de la reprise, axée principalement sur la mise en œuvre d'activités d'enseignement en présentiel sous la forme de bulles d'enseignement, de stations d'étude et d'apprentissage sécuritaires et d'autres propositions novatrices visant à dynamiser la vie étudiante. C'est également au cours de cette phase que reprendront les activités de recherche qui n'ont pas encore redémarré. 
Comme nous le faisons depuis mai, nous miserons sur une présence réduite afin que la règle de distanciation physique de deux mètres puisse être respectée dans nos immeubles. Ainsi, nous limiterons à 30 % le nombre total d'employés présents sur le campus. Le taux d'occupation variera selon les unités, en fonction des restrictions physiques dans les lieux de travail. 
Dans un objectif d'offrir une expérience accueillante aux étudiants, les membres du personnel administratif qui fournissent des services aux étudiants en personne, ou qui assurent le soutien de ces services, reviendront sur le campus en rotation à compter de la semaine prochaine, dans le respect du taux d'occupation maximal de 30 %. Dans ce contexte, nous continuerons d'avoir recours au télétravail. 
Pendant la Phase 5, les autres unités seront invitées à ramener progressivement tous leurs employés sur le campus, également en rotation et dans le respect de la limite de 30 %, en vue du lancement de la Phase 6. Toutes nos unités devront donc mettre au point des plans pour ce retour progressif. 
Phase 6 
Pendant la Phase 6, nous nous adapterons à notre « nouvelle réalité ». Aucun retour sur le campus à temps plein n'est prévu. Nous poursuivrons le retour progressif entamé à la Phase 5 en réintégrant le reste du personnel sur le campus, en rotation et toujours dans le respect du taux d'occupation maximal de 30 %. Nous continuerons de suivre les mêmes protocoles stricts en ce qui concerne la distanciation physique et les autres mesures de sécurité. 
Nous n'avons pas encore arrêté de date pour le début de la Phase 6; tout dépendra du déroulement de la Phase 5 et de l'évolution de la situation sanitaire. Des renseignements vous seront transmis prochainement. 
Je vous remercie de votre attention et vous souhaite une magnifique longue fin de semaine. Profitez bien de votre dernier vendredi d'été.  
Cordialement,        
Fabrice Labeau        
Premier vice-principal exécutif adjoint (études et vie étudiante), au nom du Centre des opérations d'urgence