Recently, Benjamin Keenan, a PhD candidate in the Department of Earth and Planetary Sciences, was selected for the Green Talents program. Hosted by the German Federal Ministry of Education and Research to promote the international exchange of innovative green ideas, the program brings together up-and-coming researchers from around the world.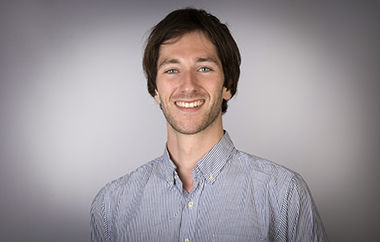 "As a result of the increasing global resource consumption and the resulting damage to our ecosystem in the form of extreme weather events and global conflicts, we need sustainable, transboundary solutions more urgently than ever. Climate impacts and protection do not stop at borders, but can only be addressed globally in research and development," said Professor Christa Liedtke, Director of the Division Sustainable Production and Consumption at Wuppertal Institute, and a member of the Green Talents jury. "It is the future of this planet that is at stake – that is why young interdisciplinary and highly motivated young scientists are of great importance for overcoming global challenges. Their generation is the future."
Keenan, a member of Peter Douglas' research group in the Department of Earth & Planetary Sciences, was one of 25 researchers from a variety of fields selected from 837 applicants worldwide. Keenan is using a combination of organic and inorganic geochemical tools to test the hypothesis that some societies declined because of a changing climate. He sees the history of the Maya as a relevant narrative for recent discussions about climate change.
Selected by a jury of German scientists, the award winners were granted unique access to the country's research community. The 2019 awardees just finished a two-week tour from October 14–26, which brought them to hotspots of sustainability science in Germany. The tour ended at a major networking conference in Berlin, where the Green Talents were presented with their awards.