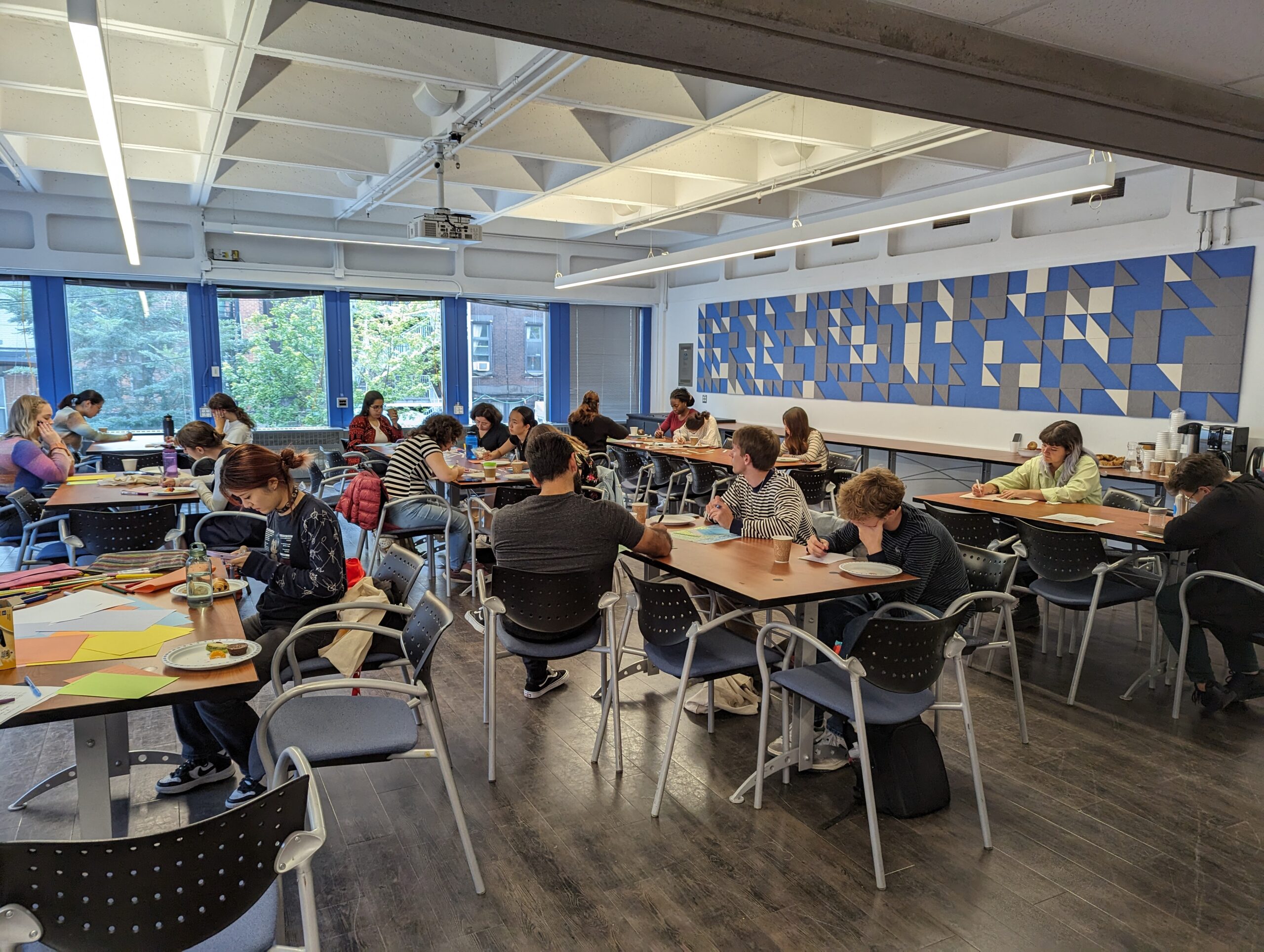 Last month, the Office for Sexual Violence Response, Support and Education (OSVRSE) kicked off the academic year with the ninth edition of #ConsentMcGill. The #ConsentMcGill campaign began as a university-wide educational initiative in 2014 to create a dialogue about and increase the understanding of consent, healthy relationships, and sexual violence prevention. This year's edition included events for students, faculty, and staff had the goal of helping us all become agents of change at McGill.  
Throughout the week, OSVRSE organized individual, trauma-informed yoga sessions for staff and students; an active bystander workshop for all McGill community members; a self-care journaling workshop for students; and an open house event to meet the OSVRSE team.
#ConsentMcGill's closing event was a comedy night 5 à 7, organized in partnership with They Go Low, We Go Laugh. The event was a variety show where women of colour (and friends) expressed their comedic voices.   
Increasing awareness
Shannon Wood, Sexual Violence Education Advisor at OSVRSE, believes #ConsentMcGill's impact was felt on several fronts, "In addition to promoting consent, another goal of #ConsentMcGill was to increase awareness around campus that our office exists to support the entire McGill community," says Wood. "That includes staff and faculty in addition to students."  
Wood added that the events and the campaign will help OSVRSE's work in the future as well. "I met a number of McGill employees who weren't aware that our office provides support services available to them.  So, I believe we really achieved some of the increased visibility we were hoping for."   
#ConsentMcGill is one of many initiatives of OSVRSE undertake that have the objective of creating a culture of consent within the McGill community 
Another OSVRSE program is It Takes All of Us, McGill's mandatory online sexual violence awareness and prevention training program for students, staff, and faculty. The training has been developed and implemented in accordance with McGill's Policy Against Sexual Violence and Quebec law.   
What is consent?  
OSVRSE defines consent as "the voluntary affirmation that someone agrees with what is happening and wants to engage in mutually agreed upon sexual activity. It can be verbal or non-verbal."   
However, the absence of "no" does not imply consent.   
Émilie Marcotte, Associate Director at OSVRSE says that consent goes beyond saying "yes" and "no."  
"It's important to go beyond defining the issue and to create a culture of consent," she says. "A culture of consent is when everyone understands the value of consent in everyday life."  
Marcotte explains that OSVRSE team's goal is to provide the members of the McGill community with the tools to help them identify potentially harmful situations and to become active bystanders. They also educate community members on how to respond to disclosures with compassion.  
"You don't need to be an expert to affect real change," she says. "A culture of consent means to normalize encounters that are respectful and promote healthy relationships."  
Peer education 
The services OSVRSE provides are complex and multifaceted. Building awareness about consent culture and how to prevent sexual violence is one part of what they do. OSVRSE also offers confidential and non-judgmental services for students, staff, and faculty of all genders who have been impacted by sexual and gender-based violence.   
"We use a systemic approach to sexual violence prevention because sexual violence is a systemic issue," says Marcotte.  
Students can also get involved in the Peer Educator Program; a program designed to empower students to become leaders for change at McGill. Students taking part will help raise awareness about consent education, sex positivity, healthy sexual relationships, and sexual violence prevention at McGill.   
To learn more about OSVRSE services and the support they provide visit their website. 
Contact OSVRSE by email at osvrse@mcgill.ca, call (514) 398-3954, or book a confidential appointment online.