This summer, the McGill Library will upgrade the existing WorldCat Local online catalogue and search tool to its successor WorldCat Discovery. The upgrade to WorldCat Discovery goes live mid-August.
Library users will benefit from an improved interface with new features that allow for:
added precision in how users find materials by exposing more search options
ease of use when moving back and forward between one result and the full results listing
quick, responsive searches on mobile devices
"Much like our collections, the way we search for things grows and evolves," explains Jeffry Archer, Associate Dean, User Services. "Users now have the searching power to dive deeper than ever before."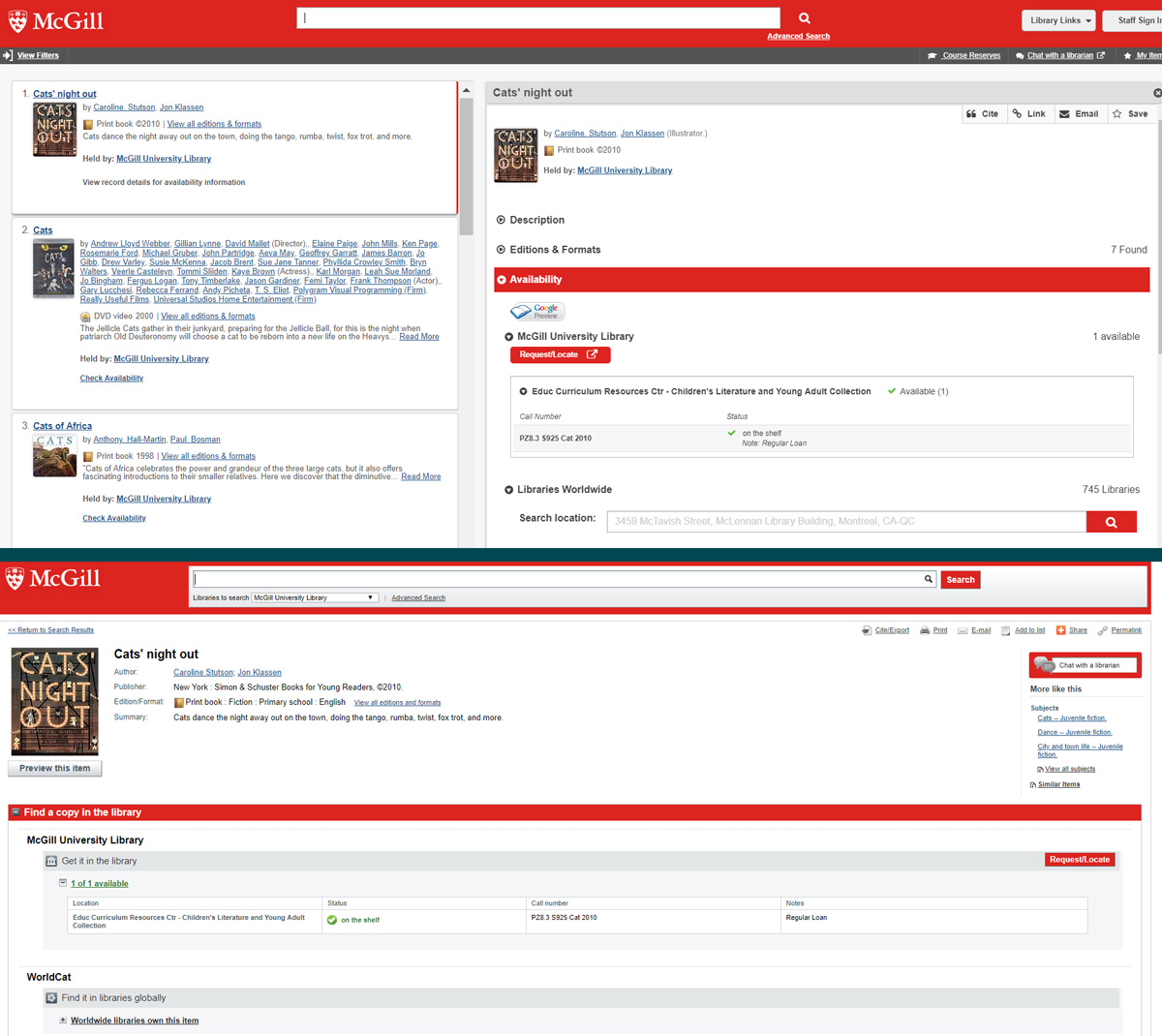 Undergraduate law student Seeba Chaachouh has tried the new interface and weighed in on Discovery saying that, "[WorldCat Discovery] makes it easier to navigate the catalogue. It has a more sophisticated design with a better search engine."
Users will still be able to place requests and holds and easily expand searching from McGill Library, to Quebec university libraries through Bureau de coopération interuniversitaire (BCI), to all of the world's libraries that use WorldCat/OCLC resources.
Since March, Library staff in Collection Services, User Services, and Digital Initiatives have been working behind-the-scenes to deliver a search tool that not only meet user needs, but exceeds them. During the winter semester, Archer visited faculty advisory committees to gather feedback and answer questions about the upgrade. Over the course of the summer, staff members will be experimenting with configuration settings, testing links to database subscriptions, and gathering input from users.
Not all of the functionality has been implemented – yet. This is where we need your help. The Library is looking for feedback from the McGill community and a beta site has been created online. Try it and let McGill Library know what you think.