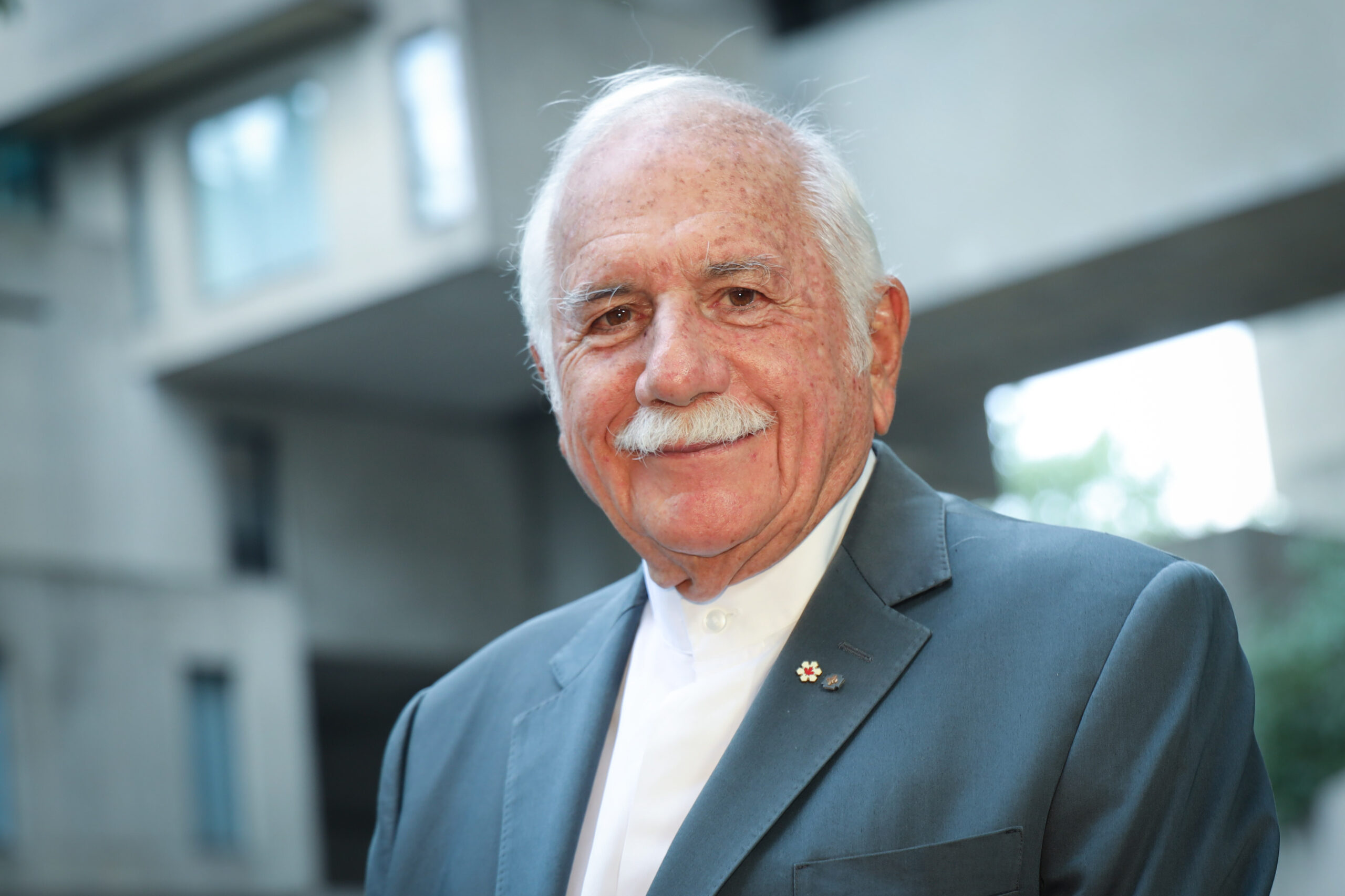 La version française de cet article se trouve ci-dessous
Moshe Safdie, the renowned architect behind some of the world's most celebrated buildings, has donated his professional archive to his alma mater, McGill University, and pledged his personal apartment at Habitat 67 to ensure that it remains a resource for the University and the public at large.
Consisting of over 100,000 pieces, including loose sketches, sketchbooks, models, drawings and correspondence related to unbuilt and built projects across the globe, Safdie's collection represents one of the most extensive and thorough individual collections of architectural documentation in Canada. Included is the original model and master copy of his McGill undergraduate thesis, 'A Case for City Living', which inspired his design for the Habitat 67 residence – a major exhibition built for Expo 67 in Montreal, and a turning point in modern architecture.
The centrepiece of the archive will be Safdie's personal apartment at the iconic Habitat 67 housing complex. The four-module duplex unit will serve as a resource for scholarly research, artist-in-residence programs, exhibitions, and symposia, thereby expanding the impact of the collection. Fondation Habitat 67, a non-profit foundation, will collaborate with McGill on the preservation and maintenance of the apartment as part of its mandate to promote the property for public educational activities.
Habitat 67 was designated a National Heritage Building by the Quebec Ministry of Culture in 2009. Safdie's 10th floor unit, which initially belonged to the Commissioner of Expo 67, was fully restored to its original condition in 2017 to celebrate the 50th Anniversary of Habitat 67, and in conjunction with a major exhibition of Safdie Architects' recent work at UQAM, entitled Habitat 67 vers l'avenir: The Shape of Things to Come.
"On behalf of the McGill community, I would like to express our gratitude to Moshe Safdie for his remarkable gift," said McGill Principal Suzanne Fortier. "This is a historic moment for McGill. One of the most influential and important architectural archives in the world, from one of our most celebrated graduates, will forever be a part of our University."
Moshe Safdie noted, "I have always valued the great education I received at McGill that has guided me through my professional life. Moreover, Canada has embraced and supported me, making possible the realization of several seminal projects. It is therefore fitting that McGill, Quebec, and Canada will be the home of my life's work."
Gift will inspire the next generation
"Safdie's gift of his extensive archive positions the McGill Library as a serious player among the world's great architecture collections," said C. Colleen Cook, McGill's Trenholme Dean of Libraries. "This gift will deepen the Library's collaboration with the University's teaching and research programs, particularly at the Peter Guo-hua Fu School of Architecture. Student engagement with primary material will inspire fresh examination, perspectives, and discussion relevant to course themes."
Accompanied by extensive personal correspondence, textual and audio-visual material, the archive offers multiple opportunities for students, researchers, and architects to investigate both the building projects of Moshe Safdie, and the humanistic underpinnings behind his philosophy and approach. Archived within McGill's John Bland Canadian Architecture Collection, Safdie's works will be the largest of the Collection's nearly 100 fonds, with 5,000 square feet of storage space dedicated to house it.
"From virtual public lectures to interactive exhibits, Safdie's holdings, including his apartment at Habitat 67, will provide the McGill community and scholars the world over with an abundance of opportunity for exploration," said Dean Cook. "The original materials in the collection tell the story of Moshe Safdie's professional practice and student works. We especially value the stories that reside in our collections, and we look forward to discovering and sharing Safdie's story with future generations."
About Moshe Safdie
Over a career spanning 50 years, Moshe Safdie (B.Arch'61, LL.D'82) has explored the essential principles of socially responsible design through a comprehensive and humane design philosophy. An architect, urban planner, educator, and author, his wide range of completed projects can be found in North and South America, the Middle East and throughout Asia. These include cultural, educational, and civic institutions; neighbourhoods and public parks; housing; mixed-use urban centres and airports; and master plans for existing communities and entirely new cities.
Major Canadian projects include the National Gallery of Canada in Ottawa; the Musée de la civilization in Quebec City; the Jean-Noël Desmarais Pavilion in the Montreal Museum of Fine Arts; the John G. Diefenbaker Building in Ottawa, known as Old City Hall; Vancouver Library Square; and the Lester B. Pearson International Airport–Terminal One in Toronto. His notable international works include the Yad Vashem Holocaust History Museum in Jerusalem, the United States Institute of Peace on the National Mall in Washington, D.C., and Singapore's Marina Bay Sands Resort and Jewel Changi Airport.
Safdie is the recipient of numerous awards, honorary degrees, and civil honours, including the Gold Medal from both the Royal Architectural Institute of Canada and the American Institute of Architects, la Médaille du Mérite from the Ordre des architectes du Québec, the National Design Award for Lifetime Achievement by the Cooper Hewitt Smithsonian, and the Wolf Prize in Architecture.
About the Moshe Safdie Archive
Safdie's archive was first initiated in 1992 by John Bland, who was the Director of the McGill School of Architecture during Safdie's student years; it became public in 1996 under the direction of Dr. Irena Murray, then Chief Curator of Rare Books and Special Collections. The archive documents the progression of Safdie's career from his first unpublished university papers and projects through more than 50 years of architectural practice.
Philanthropic gifts, like the donation of the Safdie Archive, contribute to Made by McGill: the Campaign for Our Third Century, the University's ambitious $2-billion fundraising campaign to support its bold aspirations for research, discovery and learning.
Learn more about Moshe Safdie by watching the video below
________
Moshe Safdie, l'un des architectes les plus acclamés et influents au monde, fait don de ses archives professionnelles à l'Université McGill
Ce don à son alma mater est l'une des collections les plus imposantes au Canada, avec des documents inédits concernant plus de 300 projets, dont le mémoire de fin d'études de Safdie qui a servi d'inspiration à Habitat 67, l'emblématique Pavillon du Canada pour l'Exposition universelle de 1967
Moshe Safdie, l'architecte de renom qui a imaginé certains des édifices les plus célèbres du monde, a donné ses archives professionnelles à l'Université McGill, son alma mater, et s'est engagé à lui remettre son propre appartement à Habitat 67 afin qu'il serve de ressource pour l'Université et le grand public.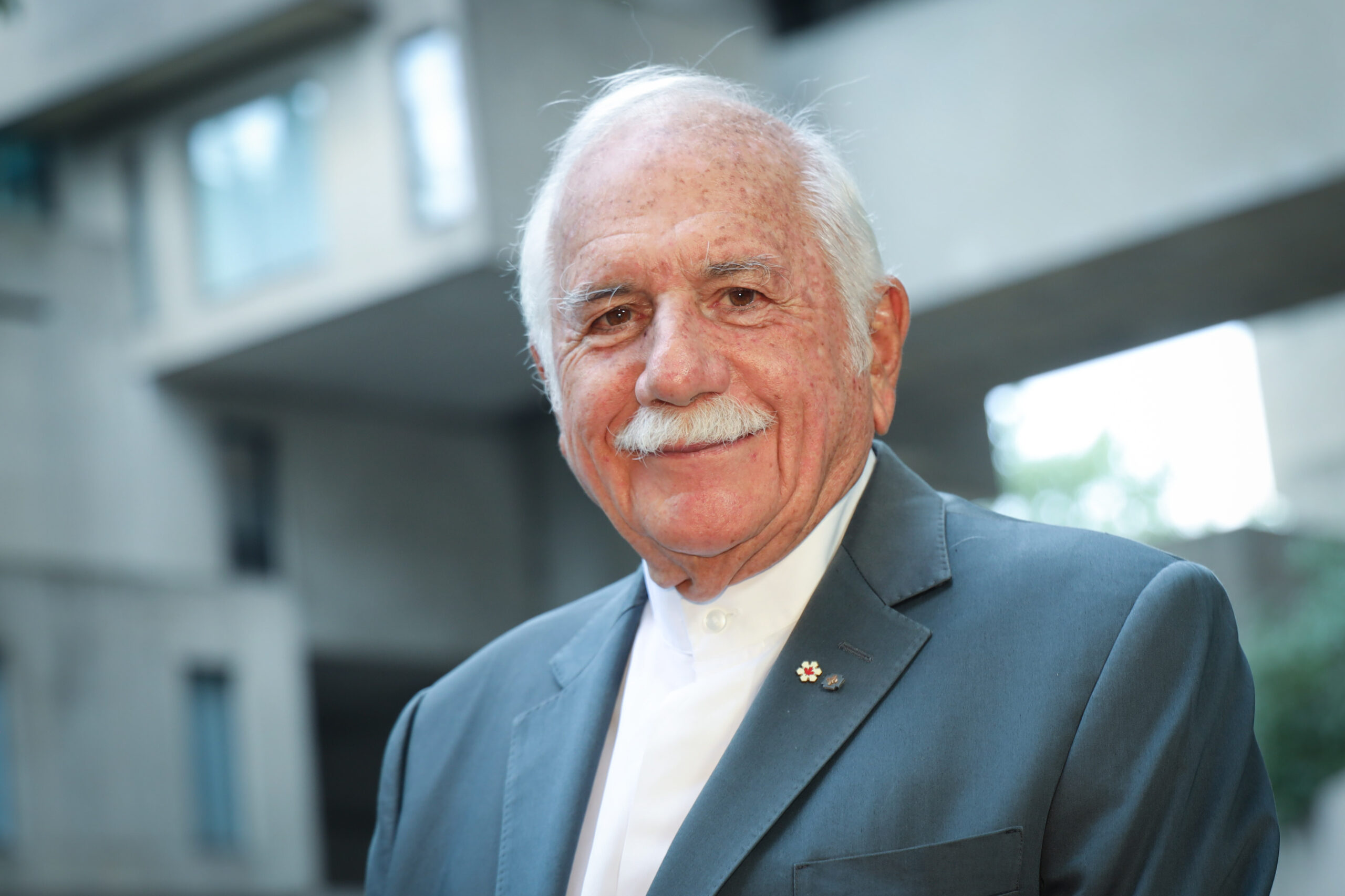 Sa documentation architecturale de plus de 100 000 pièces, l'une des collections individuelles les plus riches et complètes au Canada, comporte des croquis en vrac, des carnets de croquis, des modèles, des dessins et de la correspondance liés à des projets réalisés ou non dans le monde entier. On y trouve le modèle initial et l'exemplaire original de son mémoire de fin d'études à McGill, « A Case for City Living », à l'origine du grand ensemble Habitat 67 – une exposition majeure construite pour l'Expo 67 à Montréal, qui a marqué l'architecture moderne.
La pièce maîtresse des archives sera l'appartement personnel de Safdie au remarquable complexe résidentiel Habitat 67. Le duplex de quatre modules servira de ressource pour la recherche universitaire, les programmes d'artistes en résidence, les expositions et les symposiums, élargissant ainsi la portée de la collection. L'organisation sans but lucratif Fondation Habitat 67 collaborera avec McGill à la conservation et à l'entretien de l'appartement au titre de son mandat de promotion de la propriété pour des activités de sensibilisation du public.
Habitat 67 a été désigné immeuble du patrimoine national par le ministère de la Culture du Québec en 2009. L'unité de Safdie au 10e étage, qui a d'abord appartenu au commissaire d'Expo 67, a retrouvé son état d'origine en 2017 à l'occasion du 50e anniversaire d'Habitat 67 et en parallèle avec une grande exposition des œuvres récentes du cabinet Safdie Architects que présentait l'UQAM sous le titre Habitat 67 vers l'avenir : The Shape of Things to Come.
« Au nom de la communauté de McGill, je tiens à exprimer notre reconnaissance à Moshe Safdie pour son don extraordinaire », a déclaré Suzanne Fortier, principale de McGill. « Nous vivons un moment historique. Les archives parmi les plus influentes et les plus importantes en architecture au monde, de l'un de nos diplômés les plus célèbres, feront à jamais partie de notre université. »
Moshe Safdie a confié que « l'excellence de l'éducation que j'ai reçue à McGill m'a guidé tout au long de ma vie professionnelle. De plus, le Canada m'a accueilli, soutenu et permis de réaliser plusieurs projets phares. Aussi convient-il que l'œuvre de ma vie ait pour port d'attache l'Université McGill, le Québec et le Canada. »
Un don qui inspirera la prochaine génération
« Le don de Moshe Safdie de ses vastes archives situe la bibliothèque de McGill comme un acteur majeur parmi les grandes collections d'architecture du monde », estime C. Colleen Cook, doyenne Trenholme des bibliothèques de l'université. « Ce don intensifiera la collaboration de la Bibliothèque avec les programmes d'enseignement et de recherche de McGill, en particulier à l'École d'architecture Peter Guo-hua Fu. L'engagement des étudiants avec cette documentation favorisera un examen, des perspectives et des discussions de nature novatrice en rapport avec la thématique abordée dans les cours. »
Avec une abondance de correspondance personnelle et de matériel textuel et audiovisuel, les archives multiplient les possibilités pour les étudiants, chercheurs et architectes d'explorer les projets de construction de Moshe Safdie, ainsi que les fondements humanistes de sa philosophie et de son approche. La documentation de Safdie, à laquelle seront consacrés 5 000 pieds carrés d'espace de stockage, sera la plus imposante de la Collection d'architecture canadienne John Bland de McGill, qui recèle quelque 100 fonds.
La Collection, une porte ouverte à l'exploration
« Qu'il s'agisse de conférences publiques virtuelles ou d'expositions interactives, le Fonds Safdie, dont son appartement à Habitat 67, offrira à la communauté de McGill et aux chercheurs du monde entier une mine de possibilités d'exploration », a dit Dean Cook. « Les documents originaux de la collection retracent la pratique professionnelle et les travaux d'étudiant de Safdie. Nous apprécions les histoires que renferment nos collections, et nous avons hâte de découvrir et de partager celle de Safdie avec les générations futures. »
Moshe Safdie
Au cours des 50 ans de sa prolifique carrière, Moshe Safdie (B.Arch 1961, LL.D 1982) a poussé plus avant les principes essentiels d'une conception socialement responsable à la lumière d'une philosophie de conception globale et humaine. Les multiples réalisations de cet architecte, urbaniste, éducateur et auteur sont présentes en Amérique du Nord et du Sud, au Moyen-Orient et en Asie. On y trouve des institutions culturelles, éducatives et civiles; des parcs de quartier et des parcs publics; des immeubles d'habitation; des centres urbains à usage mixte et des aéroports; des plans directeurs pour des communautés existantes et des villes entièrement nouvelles.
Au Canada, on lui doit notamment le Musée des beaux-arts du Canada, à Ottawa; le Musée de la civilisation, à Québec; le Pavillon Jean-Noël Desmarais du Musée des beaux-arts de Montréal; l'édifice John G. Diefenbaker, à Ottawa, communément appelé Ancien hôtel de ville; le Library Square, à Vancouver; et l'aérogare de l'Aéroport international Lester B. Pearson-Toronto, à Toronto. À l'étranger, il a été le maître d'œuvre du Musée d'histoire de la Shoah de Yad Vashem à Jérusalem, le siège du United States Institute of Peace sur le National Mall à Washington, D.C., et le Marina Bay Sands Resort et l'aéroport Jewel Changi à Singapour.
Safdie a reçu nombre de prix, diplômes honorifiques et distinctions civiles, dont la Médaille d'or de l'Institut royal d'architecture du Canada et celle de l'American Institute of Architects, la Médaille du mérite de l'Ordre des architectes du Québec, le National Design Award for Lifetime Achievement du Cooper Hewitt Smithsonian, et le Prix Wolf en architecture.
Le Fonds Moshe Safdie
Le Fonds a été créé en 1992 par John Bland, qui dirigeait l'École d'architecture de McGill lorsque Safdie y étudiait; Irena Murray, alors conservatrice en chef du département des livres rares et des collections spécialisées, l'a rendu public en 1996. Les archives relatent l'évolution de la carrière de Safdie, depuis ses premiers travaux et projets universitaires non publiés, tout au long des cinq décennies et plus qu'il a consacrées à la pratique de l'architecture.
Les dons philanthropiques, comme celui du Fonds documentaire Safdie, contribuent à l'ambitieuse levée de fonds Forgé par McGill : La campagne de notre troisième siècle, qui vise à recueillir 2 milliards de dollars pour soutenir ses aspirations audacieuses en recherche, découverte et apprentissage.