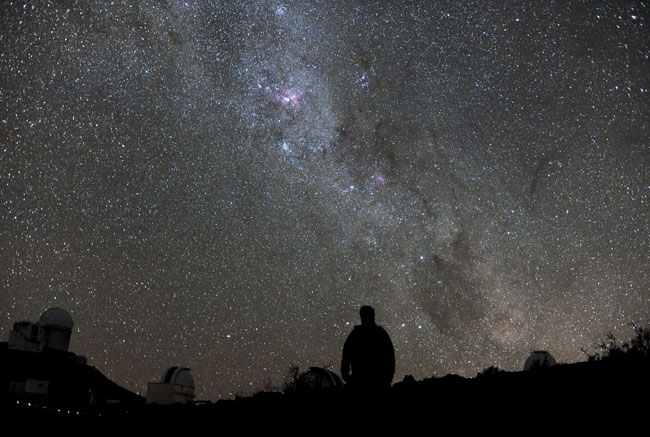 $1 million donation from Trottier Family Foundation to fund McGill Space Institute fellowships
By Chris Chipello
Montreal's emergence as a leading hub for space research took another big step forward today with the launch of the recently created McGill Space Institute (MSI).
The MSI, led by renowned astrophysicist Victoria Kaspi, will examine some of the most fundamental questions in science – from the evolution of the universe and the nature of gravity, to the search for extraterrestrial life.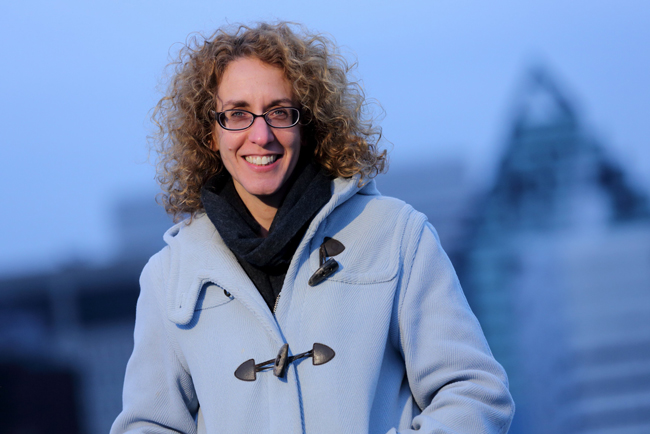 The centre will draw together McGill scientists specializing in astrophysics and cosmology with researchers from other disciplines whose work involves planetary science and astrobiology. It will also support the development of technology and instrumentation for studying the cosmos, such as the new Canadian Hydrogen Intensity Mapping Experiment (CHIME) telescope, co-owned by McGill, University of British Columbia and University of Toronto, and the South Pole Telescope.
"The MSI unites McGill researchers working in a range of fields that shed light on objects and processes beyond our home planet," said Kaspi, who holds the Lorne Trottier Chair in Astrophysics & Cosmology. "Our interdisciplinary centre provides an intellectual home for faculty, postdocs and students who are working on space-related topics – from microbial life in the extreme environment of the high Arctic, to the cosmic mysteries of Dark Matter and Dark Energy – but who might not otherwise interact."
$1M for MSI fellowships
McGill also announced today that the Trottier Family Foundation will donate $1 million for fellowships for postdoctoral students and graduate students affiliated with the centre. McGill alumnus Lorne Trottier, co-founder of the Matrox computer-graphics, imaging and video-products company, has generously supported a range of science and public-outreach initiatives at McGill over the years.
Among the MSI's members will be two newly hired faculty members in the fast-growing field of exoplanets – planets that orbit stars other than our sun. One of the two new exoplanet experts has already arrived: Nicolas Cowan, an assistant professor in the departments of Physics and Earth and Planetary Sciences, studies the climates of these distant worlds by measuring their atmospheric temperature and composition. In addition to the two new faculty posts, René Doyon, director of Université de Montréal's recently created Institute for Research on Exoplanets (IREx), will serve as an adjunct professor at McGill and member of the MSI.
The MSI, which will occupy the townhouse-style building at 3550 rue University, will also serve as home base for the popular AstroMcGill public outreach program, which has helped introduce schoolchildren and adults, alike, to the wonders of astronomy.
"We plan to host a range of activities for members of the public," said astrophysics professor and MSI Associate Director Andrew Cumming. "In addition to benefiting the public, these activities will help graduate students and postdocs develop strong communication and outreach skills that will serve them well in their future careers."