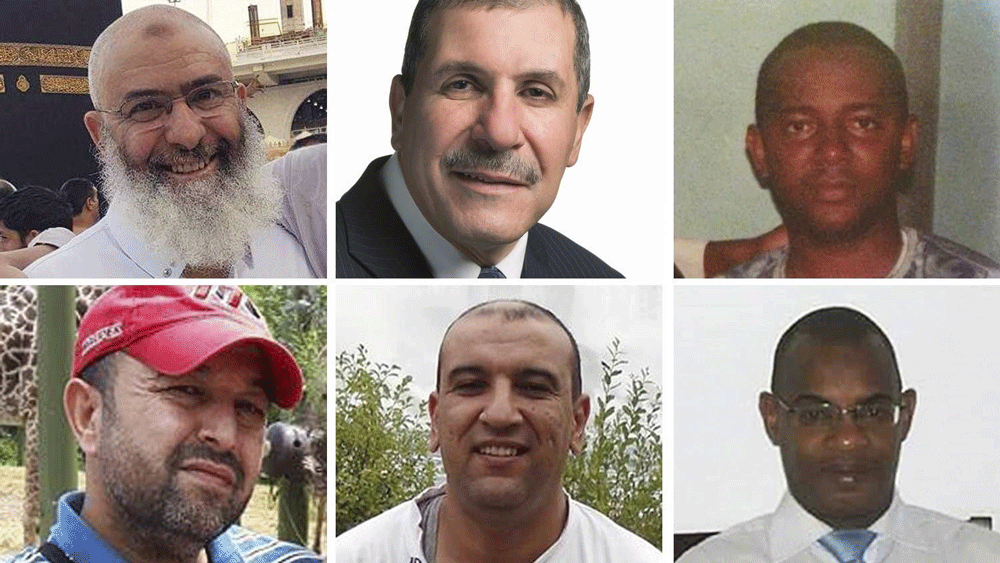 On January 29, 2017, an armed white nationalist terrorist entered the Islamic Cultural Centre of Quebec City (CCIQ) and opened fire, killing Khaled Belkacemi, Azzeddine Soufiane, Aboubaker Thabti, Mamadou Tanou Barry, Abdelkrim Hassane and Ibrahima Barry. The tragedy stands as the worst mass murder in a house of worship in Canada's history.
Today, on the four-year anniversary of the shooting, members of the McGill and Montreal community came together in a virtual ceremony hosted by the University to honour the victims and their families, and to make an impassioned call for unity.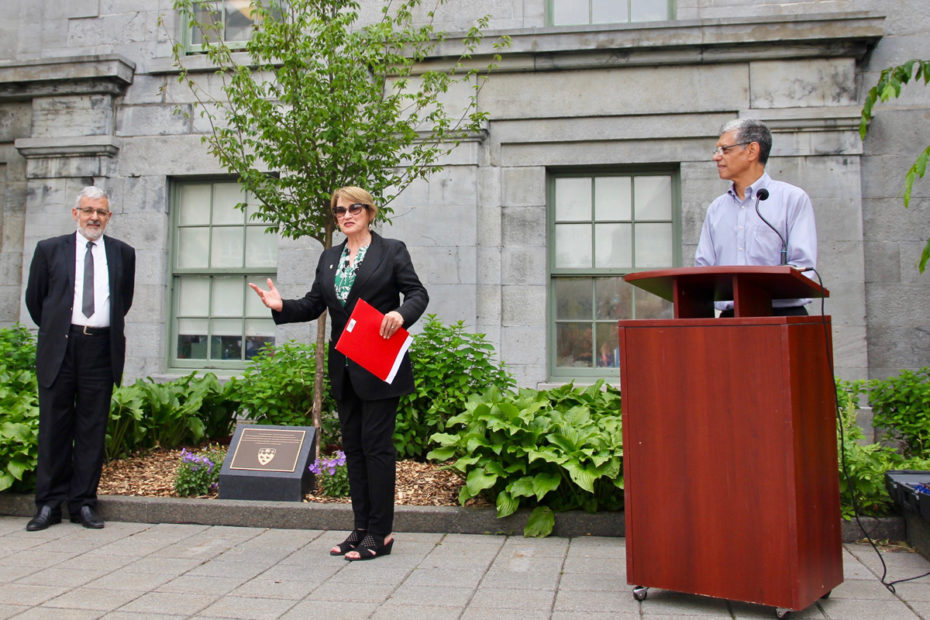 "On this sombre day, as we remember the senseless acts of violence that took place, we also gather to champion diversity and ensure that our future is built upon inclusion and respect for all," said Principal Suzanne Fortier, addressing almost 100 people who took part in the ceremony.
The Principal spoke of Amir Belkacemi, whose father Khaled was murdered that day.
"Amir joined us at a campus commemoration in 2018 and spoke of the power of unity and the importance of looking to the future," said Fortier. "Drawing from his words, today's anniversary is also an opportunity to reaffirm McGill's ongoing commitment to the values of mutual respect and inclusion – and ensuring that they are upheld into our future."
"Protecting these values takes continued effort– it requires courage, leadership and resilience – even in the face of unimaginable challenges," said the Principal. "At McGill, we are dedicated to meeting this responsibility steadfastly, because we know what can be achieved when we empower people from all walks of life to succeed."
Representatives from all levels of government – federal, provincial and municipal – also spoke during the ceremony.
Marc Miller, the Member of Parliament for Ville-Marie—Le Sud-Ouest—Île-des-Sœurs, told people that the Liberal government will make January 29 a National Day of Remembrance of the Quebec City Mosque Attack and Action Against Islamophobia.
"Today, we honour the victims and express solidarity with the survivors of this tragedy and we will remember them and recommit ourselves to resisting hate, discrimination and Islamophobia in all its forms," said Miller.
Collective effort needed to combat ignorance
Mustafa Fakih, a fourth-year bioengineering student and the President of the Muslim Students' Association of McGill University said that he's attended every commemoration ceremony at McGill. While he said it was "heartwarming" to see so many allies attending these ceremonies, "discrimination and hate toward Muslims and other religious communities does not seem to be declining."
"It seems to be due to ignorance… This ignorance breeds hate," said Fakih. "I'd like for all of us here today to go the extra step to eliminate that ignorance once this Zoom call ends. Whether you are in the highest levels of government or just a first-year student here it is our collective effort in educating others that will help impact this broad change."
After Muslim students read the names and brief biographical information of each of the victims, Fakih led a moment of silence in their honour.
Building a future together
The ceremony ended on a celebratory note, with Ehab Lotayef, IT & Technical Services Manager, announcing that Khadija Ahmed, a second-year Law student and the Co-President of the Muslim Law Student Association, was the winner of the Centre culturel islamique de Québec Memorial Award. Established by McGill in 2018, the award goes to students who show a commitment to fostering the inclusion of Muslims within the larger Quebecois and Canadian societies.
"While today is a sombre occasion during a particularly difficult winter for all of us, I'm very hopeful. This is because in Islam we are taught that with every hardship comes ease, so I'm hopeful that despite our hardships as a collective we are on a path to a more inclusive, brighter and just future," continued Ahmed.
"I am particularly inspired by my McGill Law school community and peers who are mostly non-Muslim whose friendship, collaboration and solidarity are helping to build exactly this kind of future that we all want to live in. The Quebec mosque shooting and COVID-19 should always remind us that we are only as strong as our whole community, as exemplified by your presence here today."