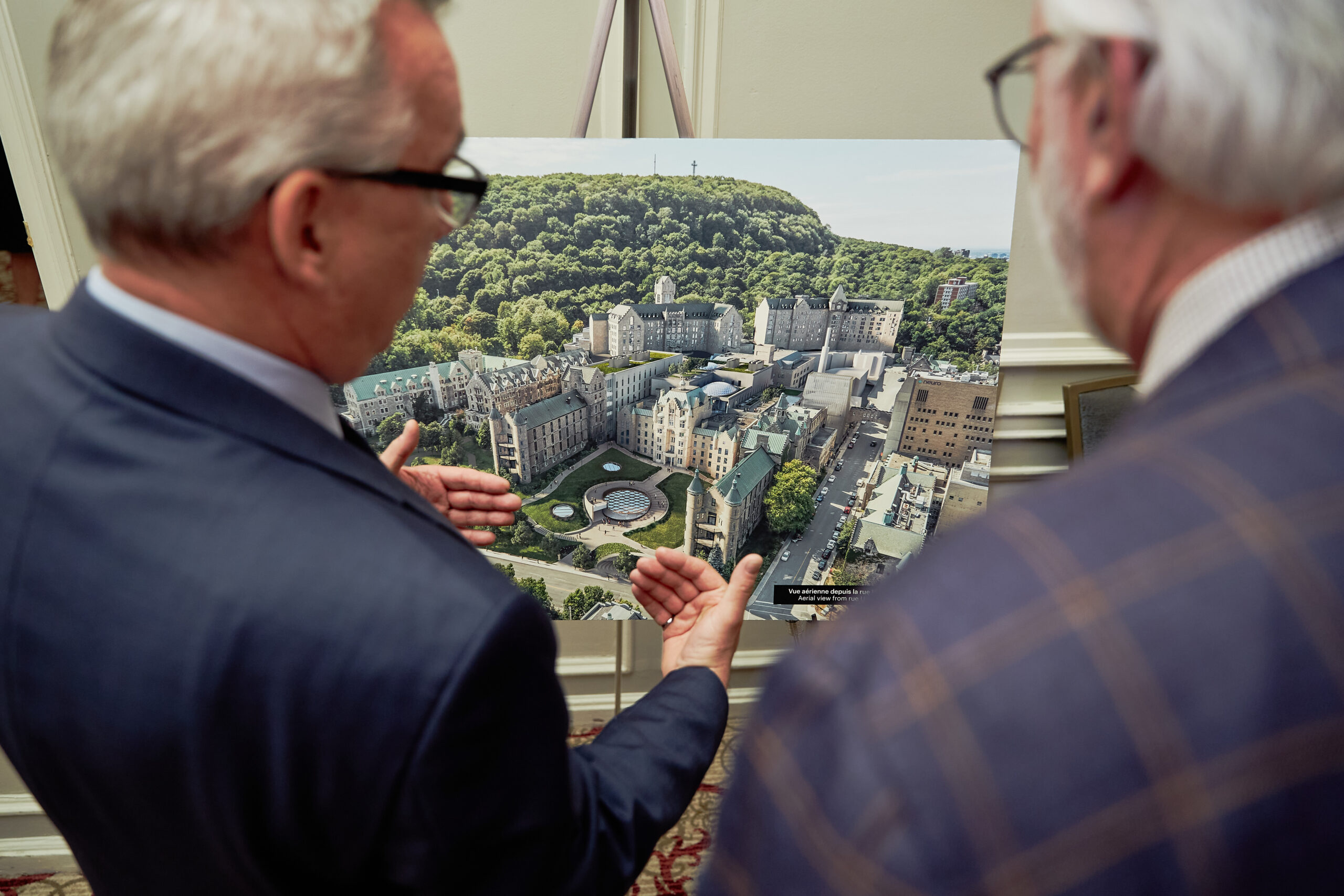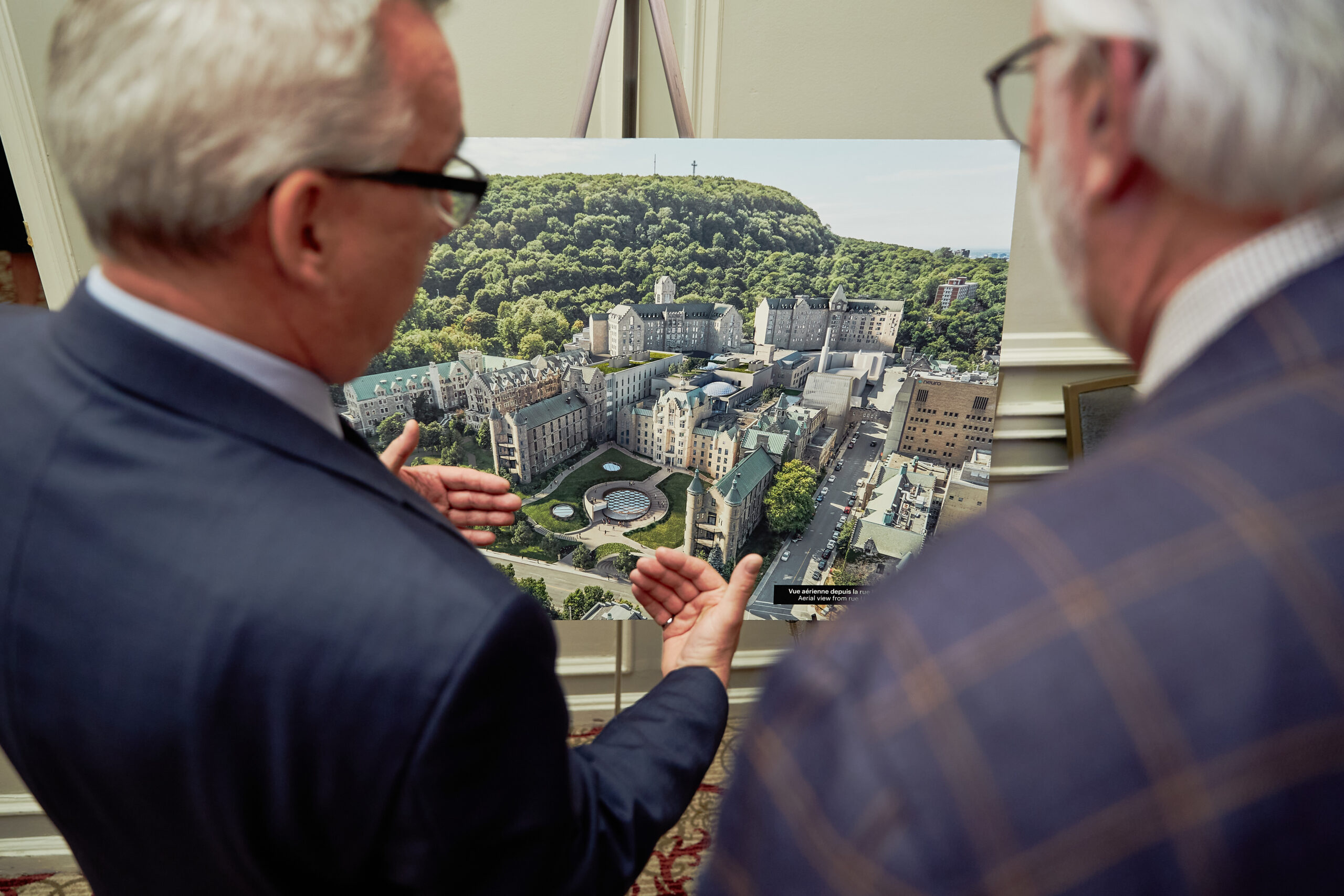 On May 16, Principal Suzanne Fortier and Vice Principal (Administration and Finance) Yves Beauchamp led a McGill delegation to Ottawa. In the Quebec Ballroom of the Chateau Laurier, a few steps from Parliament Hill, they discussed McGill's long track record in research and innovation excellence—and introduced federal stakeholders to the New Vic project, McGill's innovative proposal to transform a portion of the former Royal Victoria Hospital site into a place of high-caliber multidisciplinary learning, research, and teaching.
The New Vic project is the centerpiece of McGill's goal to create a sustainable, inclusive campus that achieves carbon neutrality by 2040. It will be a unique collaboration space where cutting-edge science and public policy are developed to address urgent climate change issues. The site will bring together over 760 undergraduate and graduate student researchers, and over 1,000 professors, researchers and employees across a large variety of disciplines—including those in science, engineering, and public policy—in one physical space that is conducive to innovation.
The 100-person reception included McGill researchers whose work reflects the New Vic's focus on sustainability systems and public policy, as well 39 federal Members of Parliament and Senators, senior administrators from the major federal research funding agencies, and many bureaucrats and senior staffers.
VP Beauchamp gave a presentation about the project's mission and guiding vision.
"The New Vic will contribute to healing the planet by promoting multidisciplinary research activities and developing innovative solutions to key environmental challenges," he explained.
VP Beauchamp also walked the audience through the careful planning behind the physical site, which will integrate respectfully restored heritage buildings with new constructions—all the while making sure the New Vic serves as a welcoming access point to the majestic greenspace of Mount Royal. Once finished, the new and restored buildings will, together, create 51,500 gross square meters of teaching and learning spaces—including 1,100 lecture seats spread across six active learning classrooms.
"Innovation is a contact sport," emphasized VP Beauchamp. "Collaboration and research are at the heart of the project, which is why all spaces, from labs, to collaboration spaces, to the inner atria, have been configured in a way to ensure that meetings, conversation, and exchange continue seamlessly."