It's a first and only for one night: The Schulich School of Music's McGill Symphony Orchestra (MGSO) will perform under the baton of Orchestre symphonique de Montréal Music Director Maestro Kent Nagano on Tuesday, Feb. 13 at 7:30 p.m. at Maison symphonique.
The MGSO is a young and vibrant orchestra and will be performing a sumptuous program including Schumann's Symphony No. 1, Wagner's Siegfried-Idyll, and Leonard Bernstein's Serenade (after Plato's Symposium) featuring violinist Andrew Wan – an Assistant Professor at the Schulich School as well as OSM concertmaster – as soloist.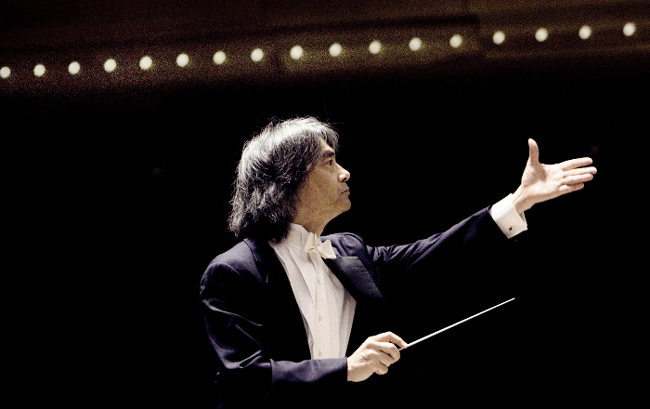 "It is not only a pleasure to have the opportunity to work with young talented musicians, it is an important part of our responsibility as artists. One senses in them a thirst for knowledge and improvement, so essential to the development of their craft," said Nagano. "A part of obtaining knowledge is to pass it on by investing in the next generation, as they will carry our tradition forward into the next century for our children and their children. I am thrilled to perform with the McGill Symphony Orchestra, and proud to host them on stage of the Maison symphonique for this collaborative event between the OSM and the Schulich School of Music."
"We are absolutely thrilled to have our students perform at Maison symphonique under the baton of Maestro Kent Nagano," said Brenda Ravenscroft, Dean of the Schulich School of Music, "It is a tremendous opportunity to showcase their outstanding musicianship while gaining invaluable insight from a master, on one of the great stages of the world. I am sure it will be an unforgettable experience for our orchestra – and for the audience as well."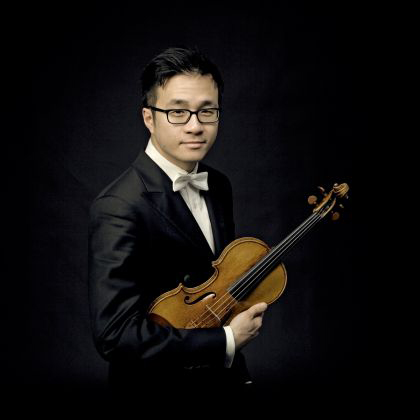 In advance of its final rehearsals with Maestro Nagano, the MGSO is rehearsing with rising Quebec star conductor Nicolas Ellis. Ellis, who earned his Master of Music in Conducting from the Schulich School of Music in 2015, is the recent winner of the $50,000 Fernand-Lindsay career prize. He is currently assistant conductor in residence with Orchestre Symphonique de Québec, as well as the Artistic Director and Founder of the Orchestre Symphonique de l'Agora.
The orchestra will perform, with violin soloist Andrew Wan, Leonard Bernstein's Serenade (after Plato's Symposium). Bernstein himself conducted the 1954 premiere of this 5-movement work, written for his friend Isaac Stern. While the composer stressed that the Serenade has "no literal program," the work resulted from his rereading of Plato's charming dialogue, The Symposium, about the nature and purpose of love. The centenary of Leonard Bernstein's birth is being celebrated with numerous performances of music around the world.
The orchestra will also perform Robert Schumann's youthful Symphony No. 1 in B-flat major, Op. 38, known as Schumann's "Spring Symphony." The composer, until then primarily known for his works for piano and voice, composed this first work for orchestra in early 1841. It was premiered that March in Leipzig under the baton of Felix Mendelssohn. Richard Wagner composed his gorgeous Siegfried Idyll as a gift to his second wife after the birth of their son Siegfried in 1869. Wagner later incorporated music from the Idyll into the final scene of his opera Siegfried.
Each year, under their music director Alexis Hauser, the McGill Symphony Orchestra presents a varied cross-section of orchestral music from early 18th century classics to celebrated contemporary composers at its home venue, Pollack Hall, as well as Église St. Jean-Baptiste and Montreal's Maison symphonique.
High professional standards are required from each member of the orchestra, since one of its objectives is to prepare young musicians for successful auditions with major orchestras around the globe.
Along with two performances each of six concert programs, the MGSO's annual activities include collaborations with Opera McGill, winners of the School's concerto competitions, distinguished members of the Schulich School of Music faculty, and with internationally acclaimed guest artists and conductors.
The MGSO is often heard on CBC and presents regular audio/video webcasts for an ever-growing international audience. The MGSO has performed in New York's Carnegie Hall and made its debut in Toronto's Koerner Hall in November 2015.
Kent Nagano conducts the McGill Symphony Orchestra; Tuesday, Feb. 13, 7:30 p.m.; Maison symphonique (1600 Rue Saint-Urbain). Tickets: $39/ $24 | OSM.ca or 514 842-9951. Get more information and reserve your tickets online.