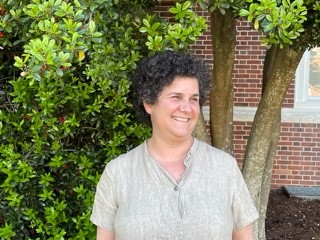 On April 25, 2022, Provost Christopher Manfredi announced the appointment of Professor Lisa Shapiro as the next Dean of the Faculty of Arts, following an extensive, international search conducted by the Advisory Committee for the Selection of a Dean of the Faculty of Arts. Shapiro's five-year, renewable term will begin on October 1, 2022, and end on September 30, 2027. She is currently a Full Professor in the Department of Philosophy at Simon Fraser University.
"Please join me in congratulating Prof. Shapiro on her new appointment and welcoming her to McGill  this fall," said the Provost. "In addition, I would like to thank Prof. Mary Hunter for serving as Interim Dean of the Faculty of Arts since July 2021. Thanks are also due to the members of the Advisory Committee and to everyone in the community who shared their comments and advice during the search process."
The McGill University Board of Governors accepted the Committee's recommendation during its meeting held on April 21, 2022.
Engaged in making philosophy more inclusive
Shapiro brings extensive academic and administrative experience to the position of Dean. Since 2002, she has been on the faculty of Simon Fraser University. Shapiro specializes in early modern philosophy, focusing on the intersection of conceptions of human nature with accounts of human understanding, and on recovering and rehabilitating the philosophical work of women.
She is the Principal Investigator of the SSHRC Partnership Grant project, "Extending New Narratives in the History of Philosophy," an international collaboration engaged in retrieving philosophical works by women and individuals from other marginalized groups, with the goal of making the practice of philosophy more inclusive and diverse.
During her career at Simon Fraser University, Shapiro has served as Acting Dean of the Faculty of Arts and Social Sciences, Associate Dean (Graduate Studies and Research/Research and International) in the Faculty, and Chair of the Department of Philosophy.
Shapiro earned her Ph.D. in Philosophy from the University of Pittsburgh in 1997 and her B.A. in Physics and Philosophy from Wesleyan University in 1988. She has also studied at the Université de Paris IV (Sorbonne) and X (Nanterre).
One of the largest faculties at McGill, the Faculty of Arts is home to 13 departments, 22 interdisciplinary programs, and eight institutes or schools. There are more than 9,000 students enrolled in the Faculty, and more than 300 professors.