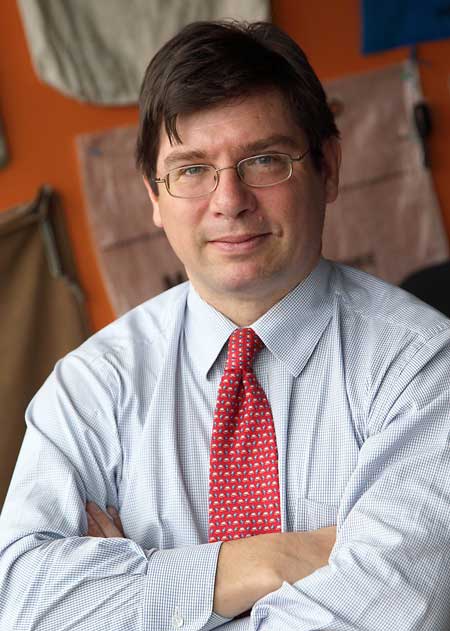 Law professor François Crépeau, one of the world's foremost experts in the field of international human rights, refugee law and globalization, has been named an officer of the National Order of Quebec.
In addition to Crepeau, the Order will recognize seven other people connected to McGill:
Michel Chretien, alumnus (MSc'62)
Alain G. Gagnon, former McGill political science professor
James A. O'Reilly, alumnus (BCL'63)
Marc Parent, board member of the McGill University Health Centre (MUHC) Foundation
Caroline Quach-Thanh, alumna (MSc'03), and former medical director of the MUHC
Francine Saillant, alumna (PhD'87)
Sid Stevens, Honorary Doctor of Laws '02.
He will receive his medal from Premier François Legault in a ceremony at the National Assembly in Quebec City on Wednesday.
Longtime advocate for migrants' rights
Since 2008, Crépeau has held the Hans & Tamar Oppenheimer Chair in Public International Law at McGill's Faculty of Law. Between 2015 and 2020, he also directed the Centre for Human Rights and Legal Pluralism.
Before arriving at McGill, Crépeau was a professor at the Université de Montréal and the Université du Québec à Montréal. He was the founding scientific director of the Centre d'études et de recherches internationales de l'Université de Montréal (CÉRIUM).
Crépeau is an Officer of the Order of Canada (2017), a Fellow of the Royal Society of Canada (2012), a Fellow of the Pierre Elliott Trudeau Foundation (2008-2011), a Doctor Honoris Causa from the Université de Clermont-Auvergne (France, 2018), and an Advocatus Emeritus of the Quebec Bar Association (2013).
During his career, Crépeau has taken part in many conferences, and produced several thematic reports: the detention of migrants, the protection of migrants' rights at the external borders of the European Union, climate change and migration, global migration governance, labour exploitation of migrants, labour recruitment practices, trade agreements and migration. From 2014 to 2015, he served as the Chair of the Coordination Committee of the United Nations Human Rights Procedures.
From 2011 to 2017, he was the United Nations Special Rapporteur on the Human Rights of Migrants. In this capacity, he has conducted official visits to Albania, Tunisia, Turkey, Italy, Greece, Qatar, Sri Lanka, Malta, the European institutions in Brussels and Vienna, Angola, Australia and Nauru.
Crépeau has also written, edited or coedited ten books, including Research Handbook on Climate Change, Migration and the Law (2017), Human Rights & Diverse Societies (2014), and Terrorism, Law and Democracy: 10 Years after 9/11 (2012).
The National Order of Quebec was created in 1984 to recognize current or former Quebec residents for outstanding achievements in any field, and is the province's highest honour.