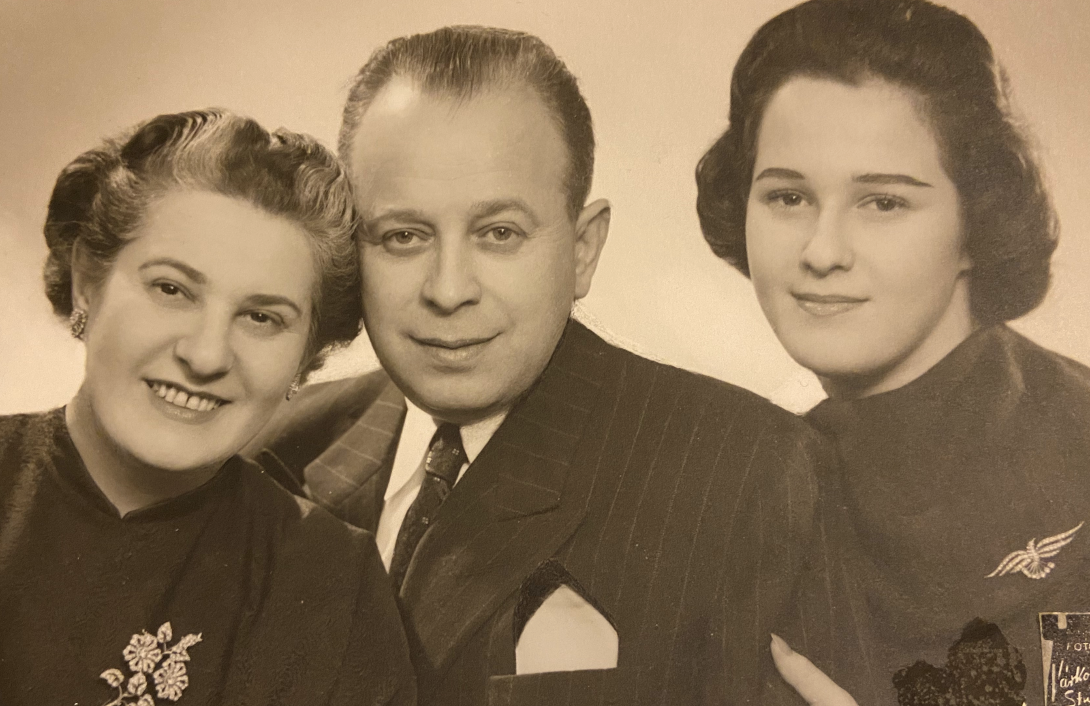 Friday, January 27 is International Holocaust Memorial Day, marking the anniversary of the liberation of the Auschwitz-Birkenau concentration camp in Poland on the same day in 1945. On this annual day of commemoration, the United Nations urges every member state to honour the six million Jewish victims of the Holocaust and millions of other victims of Nazism, and to develop educational programs to help prevent future genocides.
On January 26, McGill hosted a commemoration event for the victims of the Holocaust. The event was held in the mezzanine of the Macdonald Engineering Building. 
One of the speakers at the commemoration was McGill alumna Judith Nemes Black, who lived through the Holocaust as a child in Hungary. Below is her incredible story.
**********
Judith Nemes Black is a Holocaust survivor, and she has a story to tell. Not because she wants to, rather because she has to.
"It is my responsibility, my solemn duty to tell our story because it gives meaning to our painful experience and our suffering," says Nemes Black, who lost eight family members during the Holocaust. "We all need to make meaning out of the bad things that happen to us."
Hungary's persecution of Jews
Born in Budapest, Hungary, in 1941, Nemes Black was the only child of Elizabeth and Alex Sandor Nemes,  a middle-class Jewish family. At the time of her birth, Hungary was a member of the Axis powers and had already been implementing increasingly restrictive laws that, among other things, forbade Jews from going to university, owning businesses or marrying non-Jews.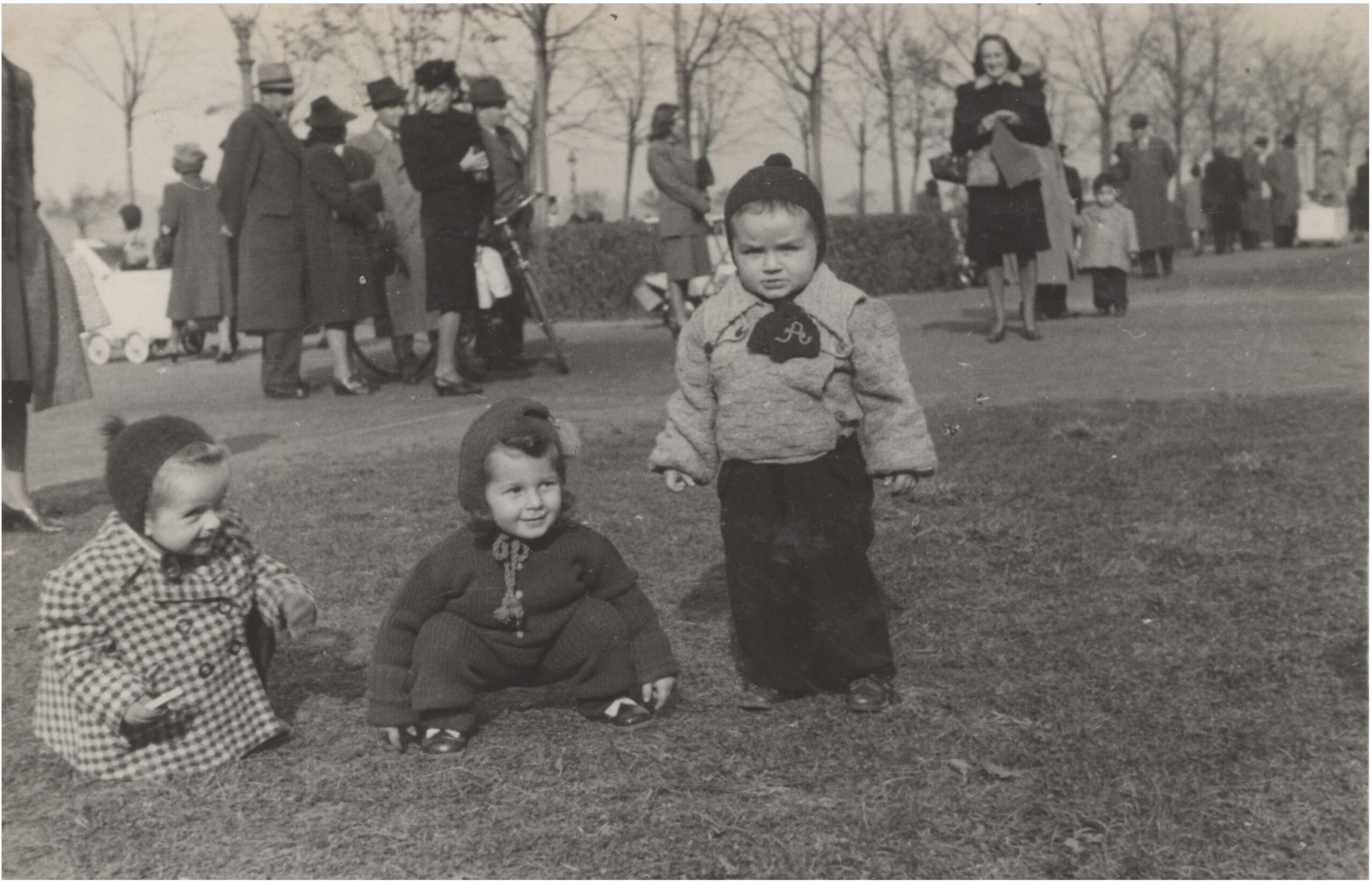 In the summer of 1941, Hungarian authorities deported some 20,000 Jews who did not have Hungarian citizenship to German-occupied Ukraine, where they were shot by Nazi Einsatzgruppe (mobile killing unit) detachments.
All able-bodied male Jews were conscripted into forced labour battalions. The conditions were brutal, with thousands of labourers perishing because of extreme cold, overwork, and a lack of adequate shelter, food, or medical care.
After Germany's defeat at Stalingrad, Hungary's leaders tried to back out of the alliance. This led to Germany's invasion of Hungary in March 1944. Between May 15 and July 9, about 430,000 Hungarian Jews were deported, mainly to Auschwitz, where most were gassed on arrival. It is estimated some 560,000 Hungarian Jews were killed in the Holocaust.
"There's a saying we use in commemoration. To everyone there shall be a name," says Nemes Black. "In other words, it gives meaning to people who die if they are remembered in some way."
And, so, she tells her story.
A child's poignant memories
A mere infant during WWII, Nemes Black feels "lucky" that her family was very open about discussing their experiences with her – not always the case with people who experience trauma.
"My parents and their friends had resilience and were able to connect with some positive aspect, like the way families helped each other," she says. "They never told me to leave the room when they talked about what they had been through."
This harrowing family history is punctuated by a handful of Nemes Black's personal memories.
Nemes Black remembers being angry at having to move from the family apartment in downtown Budapest to the "Jewish House," where displaced Jews were forced to live because there was no more space in the city's Jewish ghetto.
Specifically, Nemes Black remembers the central courtyard upon which all the apartments opened. "There were 10-15 people living in each apartment with little food," she says. "We weren't allowed to leave the complex, so, for a young girl like me, that busy courtyard was the world."
Basement bomb shelter
Later in the war, Nemes Black remembers waking up in a relative's house crying for her mother who, like so many Budapest Jews, had been deported by the Germans.
"My mother very bravely managed to escape the death march to Austria with two other women and she found her way back to Budapest," says Nemes Black. "With a Christian friend, who was hiding some money or gold for us, she bought fake baptism certificates and ID papers. I had to learn my new, very Christian name: Judith Elizabeth Bazso."
"My mother told me that if someone asked me my name and I forgot it, they would take her away again. You don't have to be a psychologist to know that, for a little girl who had gone through all that already, it was a very important motivation for me."
She also remembers the dark cellar where she, her mother and other family members hid during the air raids and ferocious fighting as the Russian army tried to wrest Budapest from the Germans toward the end of the war. "It was terrifying," she says. "When I see families in Ukraine taking shelter in basements and metro stations, I understand exactly what the children are going through."
Recovery and reunion
But at least one of Nemes Black's memories is a good one – even though the backstory is chilling.
Her father, Alex Sandor, had been sent to work at the Bor copper mine in Serbia when she was just two.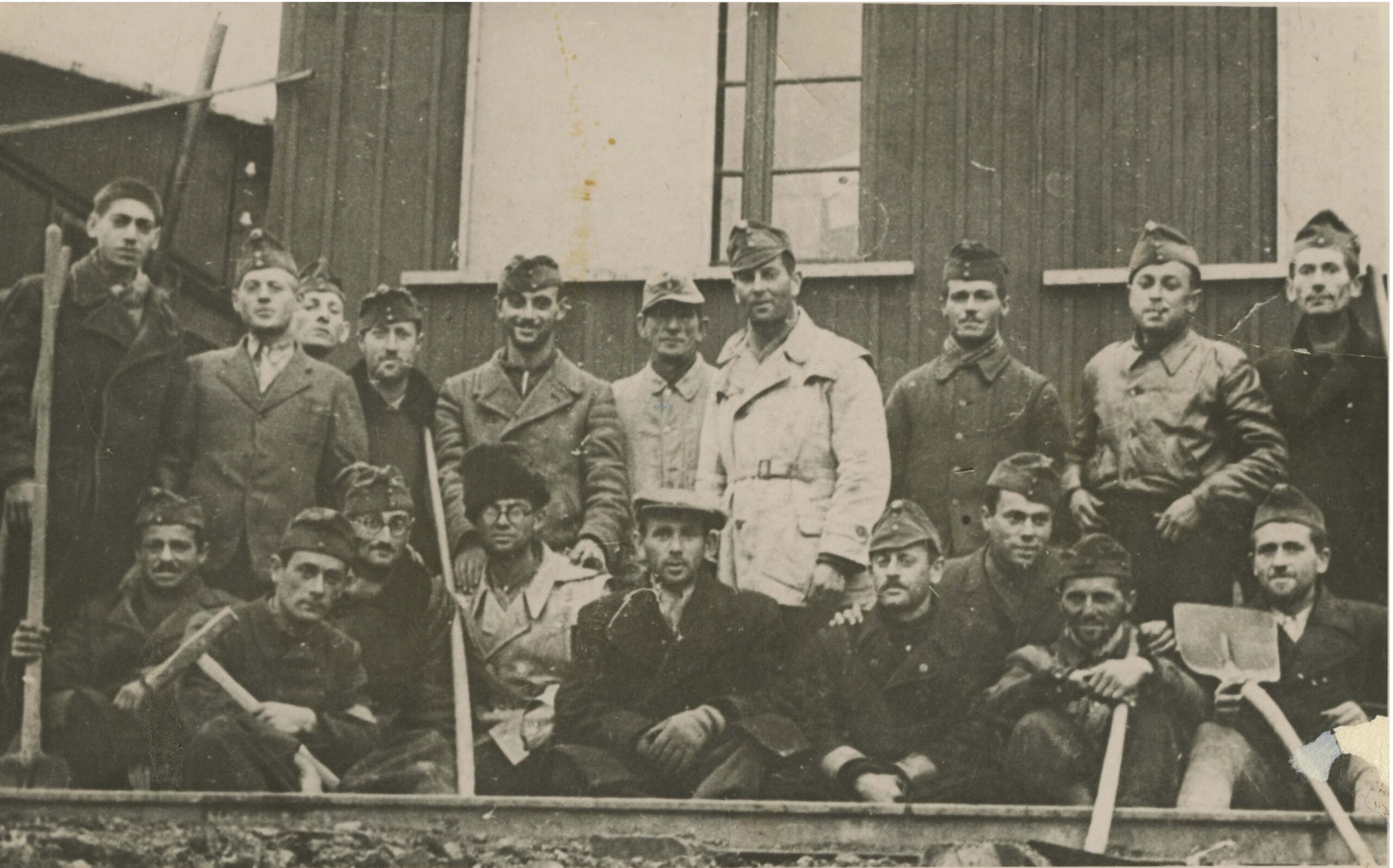 As the tide of the war began to turn in favour of the Allies, Jewish prisoners were forced on death marches to labour camps in Germany. Alex Sandor ended up in the infamous Bergen-Belsen concentration camp. While he managed to survive, by the time the camp was liberated in 1945, he weighed 100 pounds and was suffering from typhus. It took four months in a British hospital for him to regain enough strength to go back home.
"It was October 1945, and my father's aunt and his half sister were babysitting me while my mother was at work," says Nemes Black. "The doorbell rang and I answered it. It was my father. Everyone assumed he was dead because months had passed since the war ended."
"I looked up and immediately recognized him from our family pictures. It is one of the most poignant memories of my life," she says, voice charged with emotion.
Thriving post-war
Seventy-seven years have passed since Nemes Black opened that door in Budapest. Since then, she and her family lived in Israel and France before emigrating to Montreal in 1953.
Along the way, Nemes Black learned how to speak Hebrew, English and French to go with her Hungarian. She earned two master's degrees from McGill, one in French literature in 1964, and another in counselling psychology in 1969.
After working as a teacher for many years, Nemes Black became a clinical psychologist specializing, not surprisingly, in trauma. At 81, she continues her practice.
Nemes Black has also been involved with the Montreal Holocaust Museum since the late 1990s, including serving on the Board of Directors for six years.
She believes it is important for survivors to tell their stories – and equally important for the public to listen. "Six million people died during the Holocaust, and there are fewer and fewer survivors," says Nemes Black. "We can never forget what happened and who better to keep these memories alive than the people who lived through it?"
"Eli Weisel once said 'I felt that having survived I owe something to the dead. And everyone who does not remember betrays them again.'"