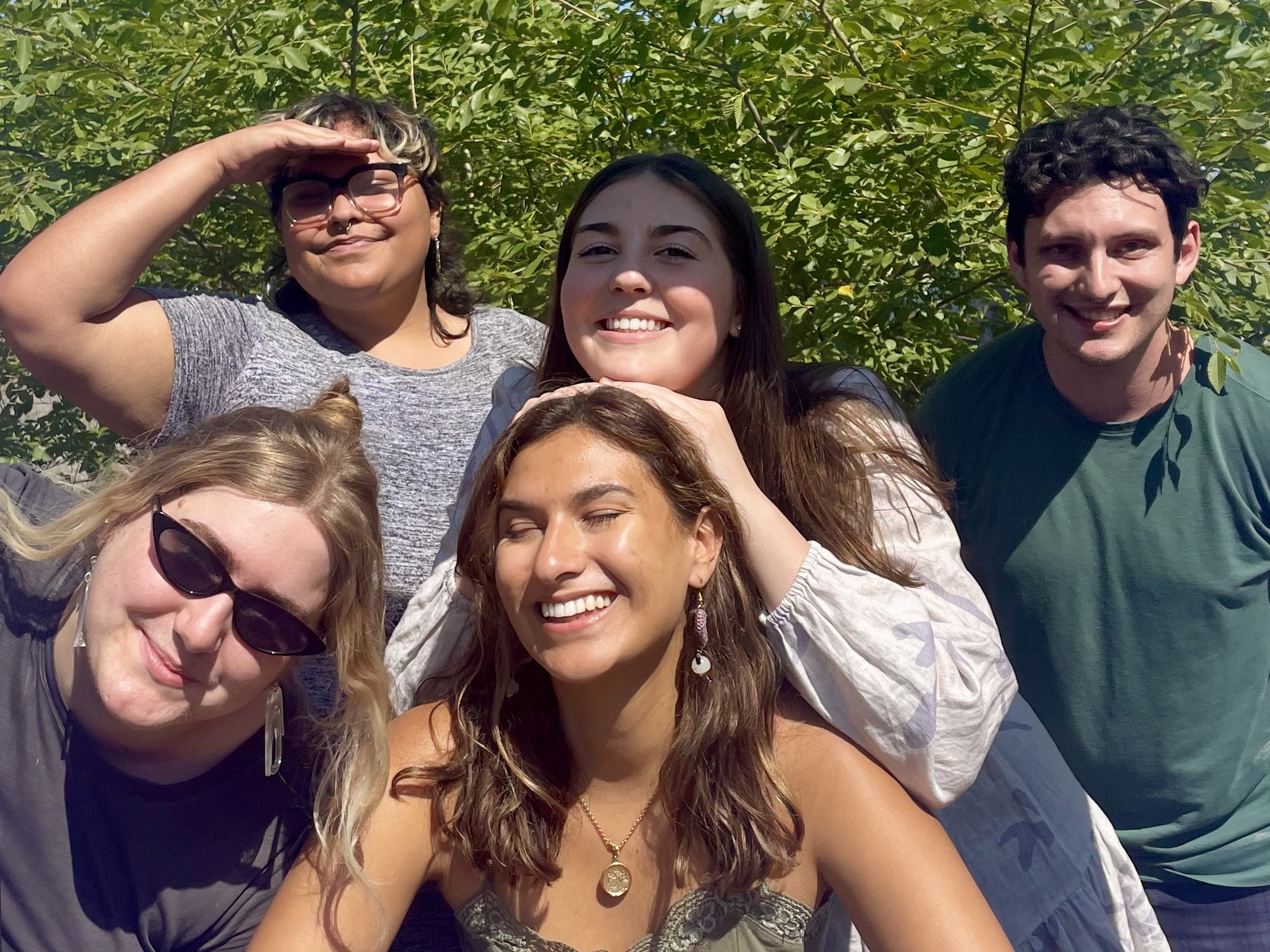 Few endeavours are as nerve-racking as the launch of something new. What if your invitations go unanswered. What if, on opening night, no one shows up?
Lynnsey Chartrand remembers similar feelings of trepidation earlier this year when she was working to attract participants for McGill's new IMPRESS program. Those doubts proved to be entirely unfounded.
"This January, we had very modest expectations. We thought if we got five students it would be a roaring success," says Chartrand, Indigenous Program Advisor at Branches in Enrolment Services, a program that does outreach and community engagement. "In the end, we had 18 applicants and 14 ended up participating. We exceeded our expectations for both our first- and second-year targets, which is fantastic."
Run by Branches, the Indigenous Mentorship and Paid Research Experience for Summer Students initiative offers Indigenous undergraduate students enrolled at a Quebec postsecondary institution the opportunity to develop leadership and professional skills while conducting research with a McGill professor, or to work on a project at one of the University's units – all while being paid.
Pan-McGill participation
Over an eight-week period this past June and July, participants were paired with a professor or a professional from a McGill unit. Placements across the University included in arts, law, social work, political science, McGill Library and the Healthy Brains, Healthy Lives program.
Students spent 15 hours a week in a research setting, working with their professor or professional, closely helping them with research, and working with graduate students. "That experience was really helpful to build their professional network, and to connect with departments," says Chartrand. "A lot of the professors were so pleased with work the students were doing that they have since hired them as researchers."
The research was complemented by five hours of additional activities. Coordinated by Branches and partners across the university, these activities included professional development workshops, leadership training and social and cultural activities.
Laying "an amazing foundation"
Rachel MacKenzie is a second-year student in Psychology, minoring in Indigenous Studies. The Métis student from Vancouver, B.C. worked with Professor Shari Brotman and her research team as part of the IMPRESS program.
"I got to contribute to their project on the experiences of social exclusion and inclusion among people aging with neurodiversity and their families," says MacKenzie, whose responsibilities included transcribing interviews, reviewing literature, and translating documents from French to English.
"Working with the research team provided me with an entirely new perspective of the research process and the impact it will have on improving services for underrepresented and marginalized communities," says MacKenzie. "IMPRESS has provided me with an amazing foundation for my next three years at McGill, fostering such a welcoming environment and enabling me to form a great support network of Indigenous friendships and professional connections."
Added value
Another key component to IMPRESS is mentorship. This year's program included 10 graduate student mentors, seven who self-identify as Indigenous. Mentors were paired with students "to support their journey through the program," says Chartrand.
"The mentorship piece really added and enriched the experience, for both the mentee and the mentor," says Chartrand. "I think the mentors gained a lot from it in terms of being able to fortify their knowledge, exercise their communication skills, and really support someone's growth in their path through university. It added a lot of value to the program."
She noted that many of these  mentors are Indigenous McCall MacBain Scholars. "We got a flood of emails from them interested in taking part," says Chartrand. "I think they were really keen to give back and to help younger Indigenous students at the undergraduate level."
Creating a cohort
For Chartrand, some of the highlights from this summer's experience are obvious.
"It is pretty unique for an undergraduate student to get this kind of access to a professor and their work," she says. "Being a research assistant is generally something that happens toward your graduate degree. And for so many students to get a job out of this at the end is really huge."
But she was pleasantly surprised by other benefits.
"It was great to see how well students connected with each other," she says. "We started seeing students doing things together outside of the program and posting on social media. It really took on a life of its own. In the end, there was this real feeling of belonging to a unique cohort."
"We received some really great feedback on how much they appreciated being able to connect with other Indigenous students and how the program has helped them to get better acquainted with McGill."
Learn more about the IMPRESS program