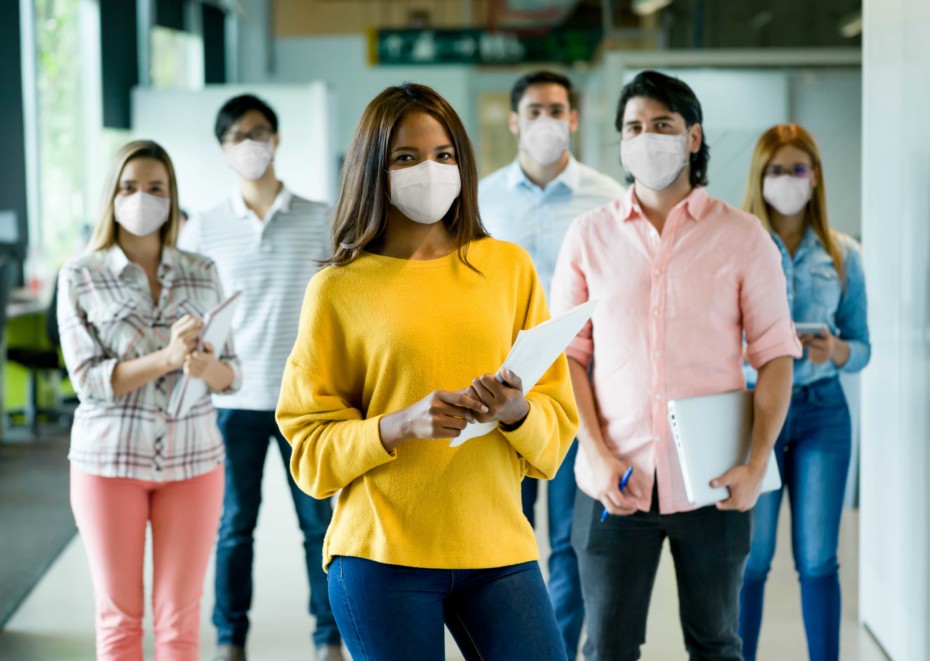 (Le français suit) 
As a result of the recent Government of Canada announcement of $9 billion to support post-secondary students during the COVID-19 pandemic, the Business + Higher Education Roundtable (BHER) will engage current post-secondary students and recent graduates to tackle the challenges posed by the pandemic. Students and industry will co-create meaningful and innovative solutions that will help guide Canada's recovery from COVID-19.
The funding from the federal government will provide up to 10,000 new work-integrated learning (WIL) opportunities for college and university students. This support will also allow BHER to engage Canada's small- and medium-sized enterprises (SMEs) by connecting them with Canada's next generation of talent.
Preparing Canadian students for the jobs of today and tomorrow
"Work-integrated learning helps prepare Canadian students for the jobs of today and tomorrow. Our investment for BHER's work placements will give students the skills they need to support Canadian businesses as they re-open while ensuring Canada's economy continues to thrive," said the Honourable Navdeep Bains, Minister of Innovation, Science and Industry.
In response to the COVID-19 pandemic, BHER will launch a series of challenges for students across Canada to develop creative solutions in response to current and future industry needs. These challenges will address firm-specific and sector-level issues that will be defined by industry. Student teams that successfully complete phase one of the competition will move to the national finals where they will pitch their solutions to a panel of senior Canadian business leaders.
Connecting students with employers
"We are thrilled to lead this national student challenge aimed at supporting Canadian businesses, particularly SMEs, who are experiencing unprecedented challenges due to COVID-19," says Valerie Walker, Chief Executive Officer of BHER. "This competition will provide students with the opportunity to have a tangible impact on Canada's economic and social recovery. In particular, we will fill the gap for students who have lost co-ops or internships this summer due to the pandemic by connecting their skills and energy with employers. We know this collaboration will move Canada's recovery forward."
BHER is proud to be trusted by the Government of Canada to steward funds to support student WIL opportunities in light of COVID-19. This investment will provide support to Canadian students facing economic hardships due to pandemic-related closures and pressures, as well as aid employers seeking access to student talent.
_______________
Un ajout de fonds permettra de créer jusqu'à 10 000 nouvelles expériences d'apprentissage intégré au travail
Grâce à l'annonce de 9 milliards de dollars faite par le gouvernement du Canada pour aider les étudiant.e.s post-secondaires durant la pandémie de la COVID-19, la Table ronde des affaires + de l'enseignement supérieur (TRAES) mettra les étudiant.e.s post-secondaires actuels et les diplômés récents à contribution pour relever les défis posés par la pandémie. Les étudiant.e.s et l'industrie cocréerons des solutions concrètes et innovatives qui contribueront à guider la relance du Canada après la COVID-19.
Le financement du gouvernement fédéral permettra d'offrir jusqu'à 10 000 expériences d'apprentissage intégré au travail (AIT) à des étudiant.e.s collégiaux et universitaires. Ce soutien permettra aussi à TRAES de faire participer les petites et moyennes entreprises (PME) canadiennes en les jumelant à la prochaine génération de talents canadiens.
« L'apprentissage intégré au travail aide à préparer les étudiant.e.s canadien.ne.s pour les emplois d'aujourd'hui et de demain. Notre investissement envers les stages et placements professionnels de TRAES apportera aux étudiant.e.s les compétences dont ils ont besoin pour soutenir les entreprises canadiennes pendant qu'elles rouvrent leurs portes, tout en veillant à ce que l'économie canadienne continue de prospérer », a déclaré l'honorable Navdeep Bains, ministre de l'Innovation, des Sciences et de l'Industrie.
En réaction à la pandémie de la COVID-19, TRAES mettra les étudiant.e.s partout au Canada au défi de trouver des solutions créatives pour répondre aux besoins actuels et futurs de l'industrie. Ces besoins, qui seront définis par l'industrie, seront propres à une entreprise ou à un secteur donné. Les équipes d'étudiant.e.s qui réussiront la première étape de la compétition accèderont aux finales nationales, dans le cadre desquelles elles lanceront leurs solutions à un jury composé de hauts dirigeants des entreprises canadiennes.
« Nous sommes ravis d'organiser cette compétition étudiante nationale qui vise à soutenir les entreprises canadiennes, en particulier les PME, qui doivent faire face à des défis sans précédent en raison de la COVID-19 », a déclaré Valerie Walker, PDG de TRAES. « Cette compétition donnera aux étudiant.e.s l'occasion de contribuer concrètement à la reprise économique et sociale du Canada. Nous pourrons surtout combler un vide pour les étudiant.e.s qui ont perdu un stage ou placement professionnel en raison de la pandémie en jumelant leurs compétences et leur énergie à des employeur.euse.s. Nous savons que cette collaboration favorisera la relance du Canada. »
TRAES est fière d'obtenir la confiance du gouvernement du Canada pour gérer les fonds affectés aux occasions d'AIT offertes aux étudiant.e.s dans le contexte de la COVID-19. Cet investissement offrira un soutien aux étudiant.e.s canadien.ne.s qui sont confrontés à des difficultés économiques attribuables aux fermetures et aux pressions causées par la pandémie et aidera aussi les employeur.euse.s qui sont à la recherche d'étudiant.e.s talentueux.