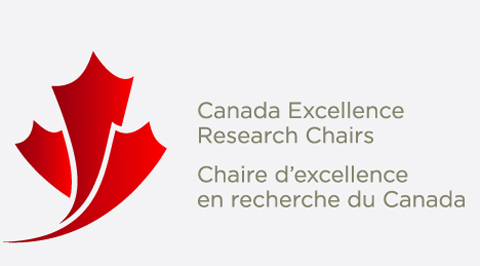 Two other chairs renewed for McGill researchers
Four new Canada Research Chairs have been awarded to McGill researchers and two others have been renewed, representing a total of $6.6 million in funding over the next five to seven years for research in a range of fields related to health, medicine and engineering.
The Honourable Ed Holder, Minister of State (Science and Technology announced on April 9, a total of 150 new and renewed Canada Research Chairs at 36 postsecondary institutions across the country. This $139 million investment, with an additional $7.6 million in infrastructure support provided by the Canada Foundation for Innovation, will help promote research and development and will support top-tier talent at Canadian postsecondary institutions.
The McGill chair holders included in this latest funding announcement are:
New:
Jonathan Chevrier, Dept. of Epidemiology, Biostatistics and Occupational Health – Tier 2 – CRC in Environmental Health Sciences
Susan Kahn, Dept. of Medicine – Tier 1 – CRC in Venous Thromboembolism
Amine Kamen, Dept. of Bioengineering – Tier 1 – CRC in Bioprocessing of Viral Vaccines
Vahab Soleimani, Dept. of Human Genetics – Tier 2 – CRC in Stem Cells Epigenetics
Renewals:
Gergely Lukacs, Dept. of Physiology – Tier 1 – CRC in Molecular and Cellular Biology of Cystic Fibrosis and Other Conformational Diseases
David Thomas, Dept. of Biochemistry – Tier 1 – CRC in Molecular Genetics
The Canada Research Chairs Program was created in 2000. Ongoing annual program expenditures of $265 million have helped attract and retain some of the world's most accomplished and promising minds. There are nearly 1,700 Canada Research Chair holders working in natural sciences and engineering, health, and social sciences and humanities at more than 70 postsecondary institutions across the country.
Tier 1 Chairs, tenable for seven years and renewable, are for outstanding researchers acknowledged by their peers as world leaders in their fields; for each Tier 1 Chair, the university receives $200,000 annually for seven years. Tier 2 Chairs, tenable for five years and renewable once, are for exceptional emerging researchers, acknowledged by their peers as having the potential to lead in their field; for each Tier 2 Chair, the university receives $100,000 annually for five years.