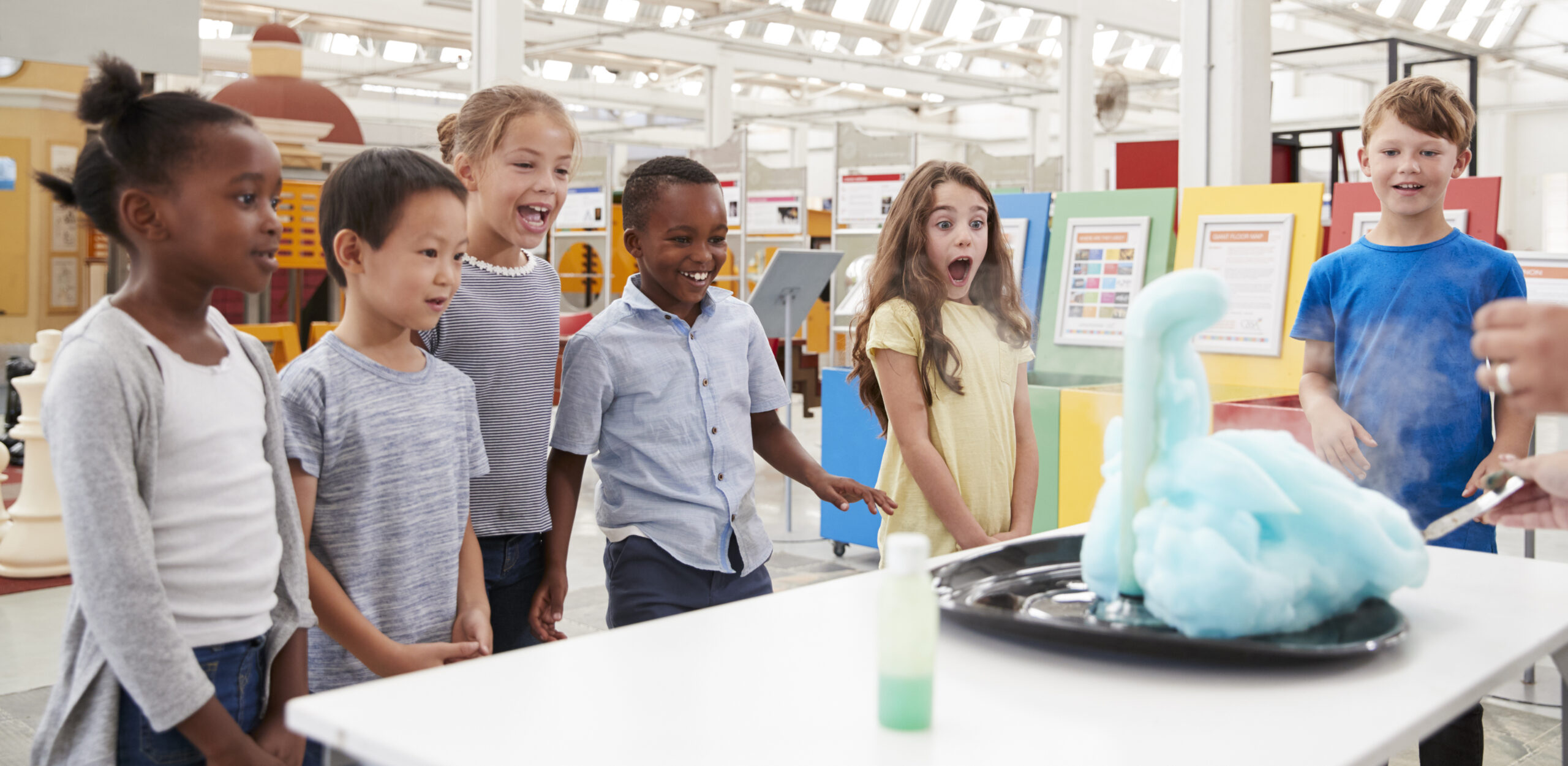 For McGill students interested in sharing their love of science and connecting with the community, Let's Talk Science at McGill University offers a unique opportunity to inspire and be inspired.
The outreach group is currently looking for student volunteers.
Let's Talk Science at McGill University is a local chapter of Let's Talk Science, a national not-for-profit organization dedicated to engaging youth and community members with "hands on, minds on" activities in science, technology, engineering, art and math (STEAM).
Working from its sites at the downtown and Macdonald campuses, the group offers in-person and online activities to students from pre-K to CEGEP, and to the general public. A team of 10 student coordinators plan and administrate the program, and more than 160 active student volunteers prepare and present the activities. Over the past year, Let's Talk Science at McGill University has presented 115 activities and engaged with more than 25,000 people, top five for outreach among all Let's Talk Science sites across the country.
Extensive list of activities
Lead Coordinator Maxana Weiss, a PhD candidate in Rehabilitation Science and a Let's Talk Science volunteer since 2016 says the group presents a large number of unique activities based on specific requests.
"Schools send us requests through our website. Our library of activities is pretty expansive," says Weiss.
Activities are carried out through classroom, PED Day and daycare visits, visits with girl guide and scout groups, half-day or whole-day symposia, and public events, such as last year's family fun day at the Aviation Museum at Macdonald Campus and Quebec's annual Eureka! Festival, the largest science festival in the province.
The group also creates grab-and-go activity booklets, which include self-paced activities and all the materials needed to complete them. These are available at five libraries in the city and at the Morgan Arboretum.
All Let's Talk Science activities are offered free-of-charge.
The value of volunteering
The payback for students who join the program, however, is immense, according to longtime volunteer Anikka Swaby.
Currently completing an MD and a PhD in Experimental Medicine, Swaby began volunteering in 2017 and sees many benefits from her work with the organization.
"Part of it is learning about new things," she says. "It's also seeing the response from the kids and how excited they get about the topic – the 'aha' moments. So, even if I see a workshop come up and I know nothing about it, I know the value of the volunteering."
Weiss says there is no requirement for volunteers to have specific subject knowledge for any given activity.
But expertise can be helpful. Swaby developed a successful workshop for grade four focused on the human microbiome, something she studies in her PhD. She believes that workshop was the driving force behind her winning Let's Talk Science's National Volunteer Award in 2022, a first for a McGill student.
Flexible program
Weiss also stresses the flexibility of the program for volunteers.
"We don't have any mandatory minimum for participation. Students volunteer when they can. And we reimburse for transportation, meals, accommodation, and materials," she says.
Volunteers are alerted about upcoming activities and can sign up online. Their time spent volunteering is logged on their McGill Co-Curriculum Record.
Weiss says other benefits include professional development opportunities through the national organization and partner organizations, and coaching on a variety of subjects including preparing a CV.
Coordinators like Weiss also receive some financial compensation, which she has used to help fund her education.
For Weiss and Swaby, there is yet another significant benefit to volunteering.
"In the healthcare field you need to be able to explain complex processes to patients who don't want to hear a lot of technical terms. But you still need to convey correct information," Swaby says. "With Let's Talk Science you practice scaling up and down your language all the time, so you get the hang of it."
For information about volunteering with Let's Talk Science, email mcgill@outreach.letstalkscience.ca or visit the website.