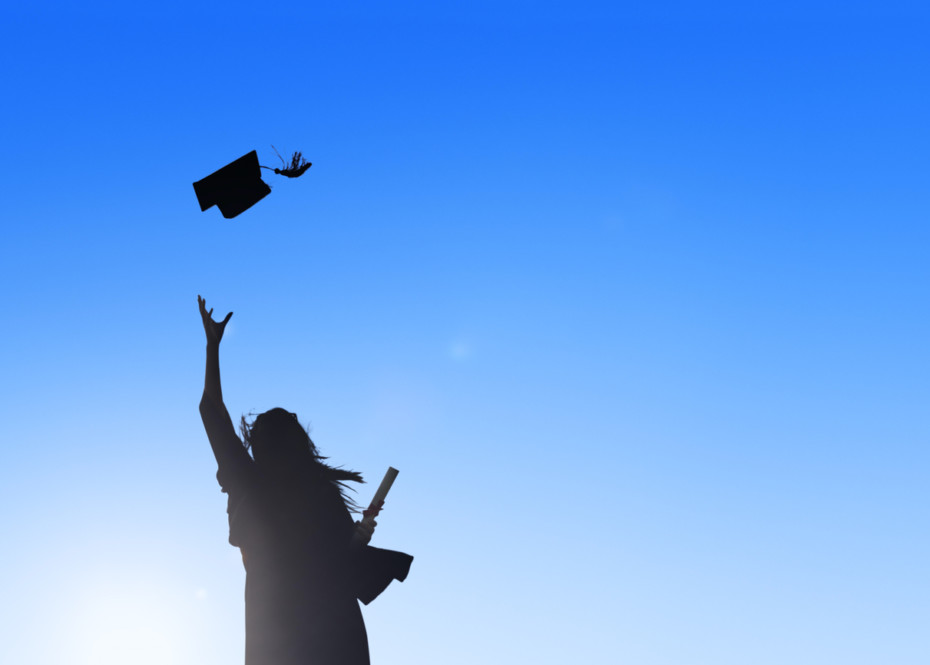 Earlier today, Principal Suzanne Fortier issued the following message to the McGill community.
La version française suit. 
Dear members of the Fall 2020 graduating class and the McGill community,
Convocation is a significant milestone, and an important celebration for both our graduating students and our community. Unfortunately, in light of current government and public health directives governing large gatherings, as well as travel restrictions into and out of Canada, we have decided against proceeding with in-person Fall Convocation ceremonies this year. I know this news will come as a disappointment to our Fall graduates and their family and friends.
During these past months, we have all had to reimagine how we connect with each other and how to celebrate achievement. This reimagining has certainly come with its own set of challenges, but it has also given way to many beautiful moments of exuberance and hope.
In June, McGill had its inaugural Virtual Convocation Ceremonies. These ceremonies allowed us to come together as a global community to honour our graduates even in the face of uncertain circumstances. On Thursday, November 5, 2020, our Fall graduates will be honoured during their own Virtual Convocation Ceremonies. More details, including a ceremony schedule and ways to participate, will be shared as soon as they become available.
I know that many of our graduates are awaiting news on when and how we can hold in-person ceremonies. We are continuously monitoring public health directives and will share an update in early December regarding our plans for these ceremonies.
Congratulations to our graduating students — you have worked incredibly hard and have achieved so much. In the words of Dr. Laurent Duvernay-Tardif (MD '18, Super Bowl Champion '20) during our Spring 2020 Virtual Ceremonies, "no matter what happens, nobody's going to be able to take [that] away from you."
Sincerely,
Suzanne Fortier
Principal and Vice-Chancellor
__________________________________
Chers membres de la promotion de l'automne 2020 et de la communauté mcgilloise,
Les cérémonies de collation des grades marquent une étape importante et sont des célébrations incontournables tant pour nos diplômés que pour notre communauté. Malheureusement, en raison des directives du gouvernement et de la santé publique régissant les grands rassemblements, ainsi que des restrictions d'entrée au Canada et de sortie du pays, nous avons décidé de ne pas tenir nos cérémonies en présentiel cet automne. Je sais que cette nouvelle décevra nos diplômés de l'automne ainsi que leur famille et leurs amis.
Au cours des derniers mois, nous avons tous dû repenser nos façons d'échanger les uns avec les autres et de souligner les grands événements de la vie. Il va sans dire que ces bouleversements ont apporté leur lot de difficultés, mais ils ont aussi donné lieu à nombre de beaux moments d'euphorie et d'espoir.
En juin, l'Université McGill a procédé à ses premières cérémonies de collation des grades virtuelles. Elles nous ont permis de réunir les membres de notre communauté mondiale pour rendre hommage à nos diplômés malgré la période d'incertitude que nous vivons. Le jeudi 5 novembre 2020, nos diplômés de l'automne auront eux aussi droit à leurs cérémonies de collation des grades virtuelles. Nous vous communiquerons plus de renseignements, notamment sur l'horaire des cérémonies et les façons de participer, dès que possible.
Je sais que bon nombre de nos diplômés ont hâte de savoir quand nous pourrons tenir des cérémonies en présentiel et quelles en seront les modalités. Nous demeurons à l'affût des nouvelles directives de santé publique et ferons le point au début de décembre sur nos plans pour ces cérémonies.
Félicitations à nos finissants : vous avez travaillé très fort et accompli de grandes choses. Et comme l'a si bien dit le Dr Laurent Duvernay-Tardif (M.D. 2018, champion du Super Bowl 2020) durant nos cérémonies virtuelles du printemps 2020 : « Quoiqu'il arrive, personne ne peut vous enlever cela. »
Cordiales salutations,
Suzanne Fortier
Principale et vice-chancelière