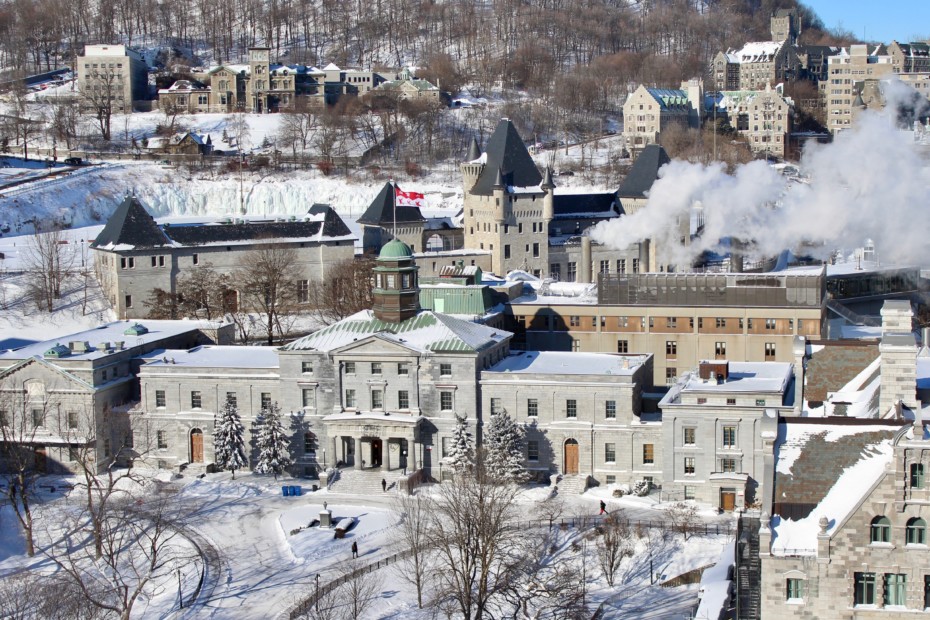 On December 2, Provost Christopher Manfredi sent the following message to the McGill community concerning the Winter 2021 semester
La version française suit.
Dear members of the McGill community:
McGill's Registrar and Executive Director of Enrolment Services submitted a motion to Senate for changing the Winter 2021 Academic Calendar to reflect the exceptional demands of the pandemic. Senate approved the motion at its December 2 meeting.
As a result, the University will open as planned on January 4, but Winter classes will now begin on Thursday, January 7 and end on Friday, April 16. The final exam period will also be adjusted to take place from April 19-30 inclusive. The "study day" originally scheduled for April 14 has been moved to the weekend of April 17-18. The Add/Drop deadline will move to January 22 and the Withdrawal Date with Refund will move to January 29. The dates for Reading Week and other key academic dates remain unchanged. All information about the changes to key academic dates will soon be updated on relevant websites.
The decision applies to all Faculties except for the Faculty of Medicine and Health Sciences and the Faculty of Dentistry.
Sincerely,
Professor Christopher Manfredi
Provost and Vice-Principal (Academic)

______________________________________________________________________
Chers membres de la communauté mcgilloise,
La registraire et directrice générale, Gestion de l'effectif étudiant de McGill a présenté une motion au Sénat afin que le calendrier universitaire de la session d'hiver 2021 soit modifié en raison des circonstances inhabituelles causées par la pandémie. Le Sénat a approuvé la motion lors de sa réunion du 2 décembre.
Par conséquent, l'Université ouvrira ses portes le 4 janvier, comme prévu, mais les cours de la session d'hiver commenceront le jeudi 7 janvier et prendront fin le vendredi 16 avril. La période des examens finaux sera également déplacée et aura lieu du 19 au 30 avril, inclusivement. La journée d'étude prévue pour le 14 avril sera déplacée à la fin de semaine des 17 et 18 avril. La date limite pour l'ajout ou l'abandon de cours sera le 22 janvier, et la date limite d'abandon avec remboursement sera le 29 janvier. Les dates de la semaine de relâche et les autres dates importantes du calendrier universitaire ne changent pas. L'information sur le calendrier universitaire sera mise à jour sous peu dans les différents sites Web.
Cette décision s'applique à toutes les facultés, à l'exception de la Faculté de médecine et des sciences de la santé et de la Faculté de médecine dentaire.
Cordiales salutations,
Professeur Christopher Manfredi
Vice-principal exécutif et vice-principal aux études