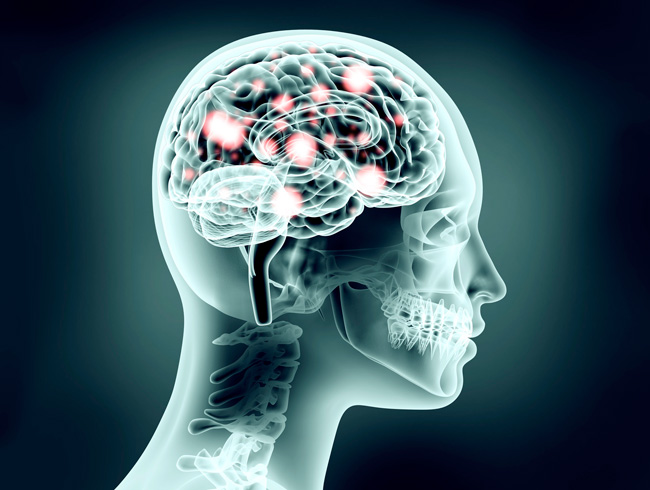 EMC working with McGill to support data storage and visualization technologies to help with the NeuroHub project
Source: McGill Newsroom
The Canadian research team that helped spearhead the international brain-mapping project known as BigBrain is about to get a major boost in its effort to produce sharply higher-resolution brain maps, thanks to technology from EMC Corporation.
McGill will establish a research-and-development centre that will serve as a test bed to adapt EMC Isilon scale-out NAS for powerful visualization and data-storage technology to support the complex needs of leading-edge neuroscience. The new centre will be expanded in coming years to encompass research across the university, reflecting the increased role of Big Data in research in the social sciences and arts, as well as natural sciences.
"EMC's next-generation technologies, being harnessed by McGill University, provides researchers an advanced and agile foundation for healthcare and life sciences professionals to store, protect, share, and analyze their most valuable asset: information," said Mike Sharun, EMC Corporation of Canada Country Manager. "Ultimately, this research powered by EMC technology will have true value for healthcare providers worldwide."
Developing a fuller understanding of the brain's circuitry represents a huge challenge, with an estimated 100 billion neurons in the brain and 1000 trillion neuronal connections (10,000 per neuron) triggering thoughts and actions. It's also a key step toward translating neuroscience research into clinical practice and public health in ways that will improve brain health in Canada and around the world.
"A single high-resolution dataset for a full brain now requires over 200 terabytes of disk space for raw data alone," says Alan Evans, the McGill brain-imaging expert who worked with European scientists to produce the BigBrain map. That effort required years of data processing by supercomputers in Canada and Germany. But recent computer advances have now made it possible to take map images in much finer detail."
A global data-sharing network for brain research
"EMC's storage and visualization technologies will help us take brain imaging to the next level – from the equivalent of old fashioned street maps to Google Earth," Evans says. "We are also building a global data-sharing network for brain research that requires immense data storage and processing resources. EMC's technology support will give Canada a leading role in the rapidly evolving global enterprise."
Strengthening brain research across Canada
EMC's work with McGill also promises to bolster brain research across Canada. McGill is the hub for CBRAIN, a high-performance computing platform that acts as a portal to the Compute Canada grid of computer processors at research institutions across the country. Using Isilon scale-out NAS technology, the EMC-McGill infrastructure will tie into that network, which supports over 400 users in the Americas, Europe and Asia involved in research on Alzheimer's disease and a range of other conditions.
The NeuroHub will also be an important link with brain researchers in the US, Europe, China and Latin America, and will be used by neuroscientists working with different types of brain data – involving, for example, genetics, imaging, tissue samples, or behavioural assessments.
"McGill is proud to take this remarkable step forward in collaboration with EMC Canada," said Rosie Goldstein, McGill University (Vice-Principal – Research and Innovation). "The highly specialized technology and high velocity data capture made possible by NeuroHub will enable researchers to better understand existing pathologies and predict treatment outcomes. We believe that this remarkable collaboration between EMC Canada and McGill researchers from across disciplines will have important outcomes."
Related story
A revolutionary new 3D digital brain atlas