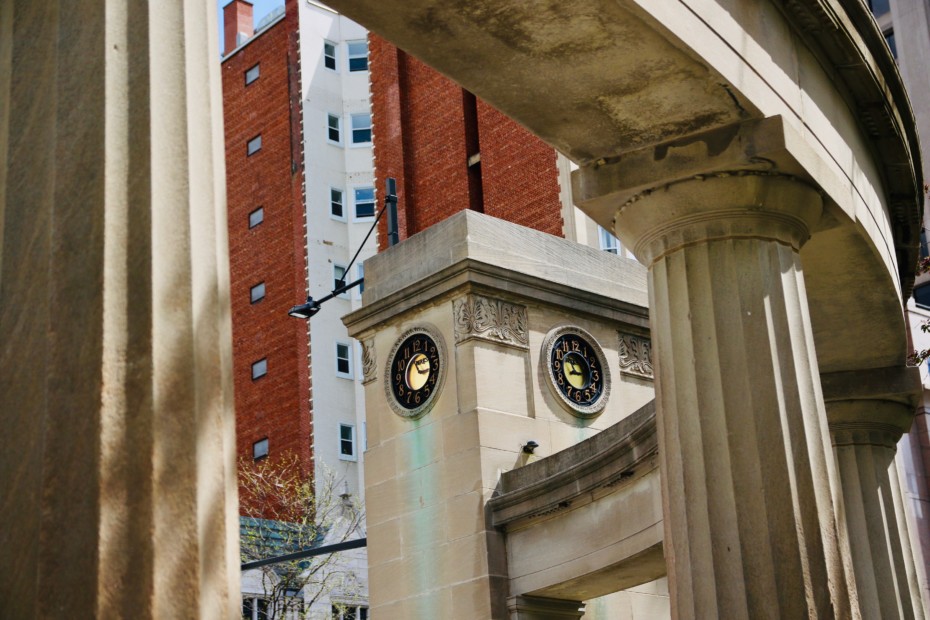 This following message was sent to the McGill community on September 21, by Fabrice Labeau, Deputy Provost (Student Life and Learning).     
La version française suit.     
Dear members of the McGill community,
As you may have read in our message on Sunday evening, the rising number of COVID-19 cases in the city has prompted the Government of Québec to move Montréal to a Level 3 or an orange zone.  This email will outline what will and will not change in terms of McGill's activities on campus as a result of this new designation.
Currently, the government is focusing primarily on restricting social activities, which have been the main source of transmission, in orange zones. At the press conference on Sunday evening, the government asked people to minimize travel between orange and yellow zones: for example, between the island of Montréal (an orange zone) and Laval (a yellow zone). Today the government clarified that the restriction is primarily for social activities. Employees are allowed to travel to work, and students to study, even between different coloured zones.
From the information we have received so far, Montréal's designation as an orange zone requires us to change very little in how we are currently operating. However, given the growing number of cases in Montréal, the University has decided to scale back certain in-person activities.
Both the McGill senior administration and the Québec Ministry of Higher Education are committed to prioritizing critical learning and research activities, as well as providing support to students who are on campus. In general, where we are seeing a strong demand from students for in-person services and activities, we will maintain them. Where demand is limited, we will move back to being fully online for the time being.
Some employees who can perform all of their duties from home have been coming into campus, either because they prefer to work in the office or to provide support to their colleagues. We are asking unit heads to reassess, and to bring only those people to the University who:
need to be on campus to perform their job functions, or
provide student services and activities with strong in-person demand, or
conduct essential research or research that needs to be performed on campus, or
are teaching in person.
What will change
Events, including previously approved events, are now limited to a maximum of 25 people. New event requests will be considered on an exceptional basis.
Study Hubs will operate at reduced capacity.
Certain student services will return to a fully online format. Information will be available on the relevant student services and faculty websites over the next few days.
As detailed above, supervisors may ask certain staff who have been coming to campus to resume working entirely from home.
What hasn't changed
In-person teaching activities planned to be on campus will continue.
Essential research and research that cannot be done from home can continue on campus.
Student residences will remain open.
Staff who cannot perform their duties from home will continue to work on campus.
The Student Wellness Hub, which has been experiencing strong demand for in person appointments, will maintain its on-campus activities.
Service Point will remain open for students who need ID cards.
Many Athletics and Recreation offerings will be maintained on both campuses, including access to the Memorial Pool and fitness centres, some in-person courses, limited intramurals, and services provided by the Sports Medicine Clinic.
The situation continues to evolve, and we may see further changes to our operations in the next few days. We urge you to continue to follow public health directives, particularly in limiting social activities and gatherings. It is a tough time for everyone.  But together, we can help each other stay resilient. We can help to keep our friends, our family and our community healthy.  Stay safe and keep well.
Sincerely,
Fabrice Labeau        
Deputy Provost (Student Life and Learning), on behalf of the Emergency Operations Centre   
________________________________________
Chers membres de la communauté mcgilloise,
Comme vous l'avez peut-être lu dans le message que nous vous avons fait parvenir dimanche soir, le gouvernement du Québec, à la lumière du nombre croissant de cas de COVID-19 à Montréal, a attribué à la ville le Palier 3 ou niveau orange. Le présent message indique les changements à prévoir quant aux activités qui se déroulent sur le campus de l'Université McGill ainsi que les aspects qui demeurent inchangés à l'issue de cette nouvelle désignation.
À l'heure actuelle, le gouvernement vise avant tout la restriction d'activités sociales, lesquelles ont été les principales sources de transmission, dans les zones orange. Lors de la conférence de presse qui a eu lieu dimanche soir, le gouvernement a demandé à la population de réduire les déplacements entre les zones orange et jaune, soit, par exemple, entre l'île de Montréal (zone orange) et Laval (zone jaune). Aujourd'hui, le gouvernement a précisé que cette restriction s'applique principalement aux activités sociales. Les employés sont autorisés à se déplacer pour se rendre au travail et les étudiants peuvent se rendre sur leur lieu d'étude, et ce, même s'ils doivent pour cela circuler entre des zones de différentes couleurs. 
Selon les renseignements qui nous ont été transmis à ce jour, le fait que Montréal ait été désignée zone orange n'entraînera pour l'instant que de très minimes changements en ce qui a trait au déroulement de nos activités. Cela dit, en raison de la hausse du nombre de cas à Montréal, l'Université a pris la décision de réduire certaines de ses activités en présentiel.
La haute direction de l'Université McGill et le ministère de l'Enseignement supérieur du Québec s'engagent à prioriser l'apprentissage essentiel et les activités de recherche et à doter les étudiants sur les campus du soutien nécessaire. En règle générale, nous nous emploierons à maintenir les services et les activités en présentiel dans les secteurs où nous assistons à une demande importante de la part des étudiants. En revanche, dans les cas où nous notons un intérêt moindre pour une offre en présentiel, nous proposerons, jusqu'à nouvel ordre, des services et des activités entièrement en ligne. 
Parmi les employés qui sont en mesure de mener à bien l'ensemble de leurs responsabilités en télétravail, certains ont peu à peu réintégré le campus, soit parce qu'ils préfèrent y travailler, ou parce qu'ils viennent prêter main-forte à leurs collègues. Nous demandons aux directeurs d'unités de réévaluer ces modalités afin que seules se rendent à l'Université les personnes qui :
doivent être sur le campus pour exercer les fonctions liées à leur poste;
fournissent des services et collaborent au déploiement d'activités pour lesquels nous recevons une demande élevée relativement à une offre en présentiel;
réalisent des activités de recherche essentielles devant être menées sur le campus; ou
enseignent en présentiel.
Ce qui va changer
Les événements, y compris ceux qui ont déjà été approuvés, sont désormais limités à un nombre maximal de 25 participants. Certaines demandes à l'égard de nouveaux événements pourront être étudiées, exceptionnellement.
Le nombre de bulles d'étude sera réduit.  
Certains des services aux étudiants seront de nouveau exclusivement offerts en ligne. Les renseignements à cet égard paraîtront sur les sites Web pertinents au cours des prochains jours. 
Conformément aux précisions indiquées ci-dessus, les superviseurs pourront demander à certains membres de leur équipe qui se rendaient parfois sur le campus de travailler exclusivement de la maison.
Ce qui demeure inchangé
Les activités d'enseignement en présentiel devant se tenir sur le campus se poursuivent.
Les activités de recherche essentielles ou qui doivent être menées sur le campus se poursuivent.
Les résidences étudiantes demeurent ouvertes.
Les membres du personnel qui ne peuvent mener à bien leurs responsabilités en télétravail doivent continuer de se rendre sur le campus.
Le Pôle bien-être étudiant, qui reçoit une demande importante à l'égard de rencontres en présentiel, continuera d'offrir des services sur le campus.
Le Point de service demeurera ouvert aux étudiants qui doivent se procurer une carte étudiante. 
Un nombre important des activités proposées par le Service des loisirs et des sports se poursuivront sur les deux campus. Ainsi, l'accès à la piscine Memorial et aux centres sportifs sera entre autres maintenu, ce qui est également le cas pour certains cours en présentiel, certains matchs entre étudiants et quelques-uns des services offerts par la Clinique de médecine sportive.
La situation continue d'évoluer et il est possible que nous apportions d'autres changements à nos activités au cours des prochains jours. Nous vous prions de continuer à suivre les directives de santé publique, et, particulièrement, à restreindre vos activités sociales et vos rencontres. Nous vivons tous une période difficile. Mais en nous soutenant les uns les autres, nous pouvons continuer à faire preuve de résilience. Nous pouvons contribuer à préserver la santé de nos amis, de notre famille et de notre communauté. Prenez soin de vous et portez-vous bien.
Cordialement,
Fabrice Labeau
Premier vice-principal exécutif adjoint (études et vie étudiante), au nom du Centre des opérations d'urgence