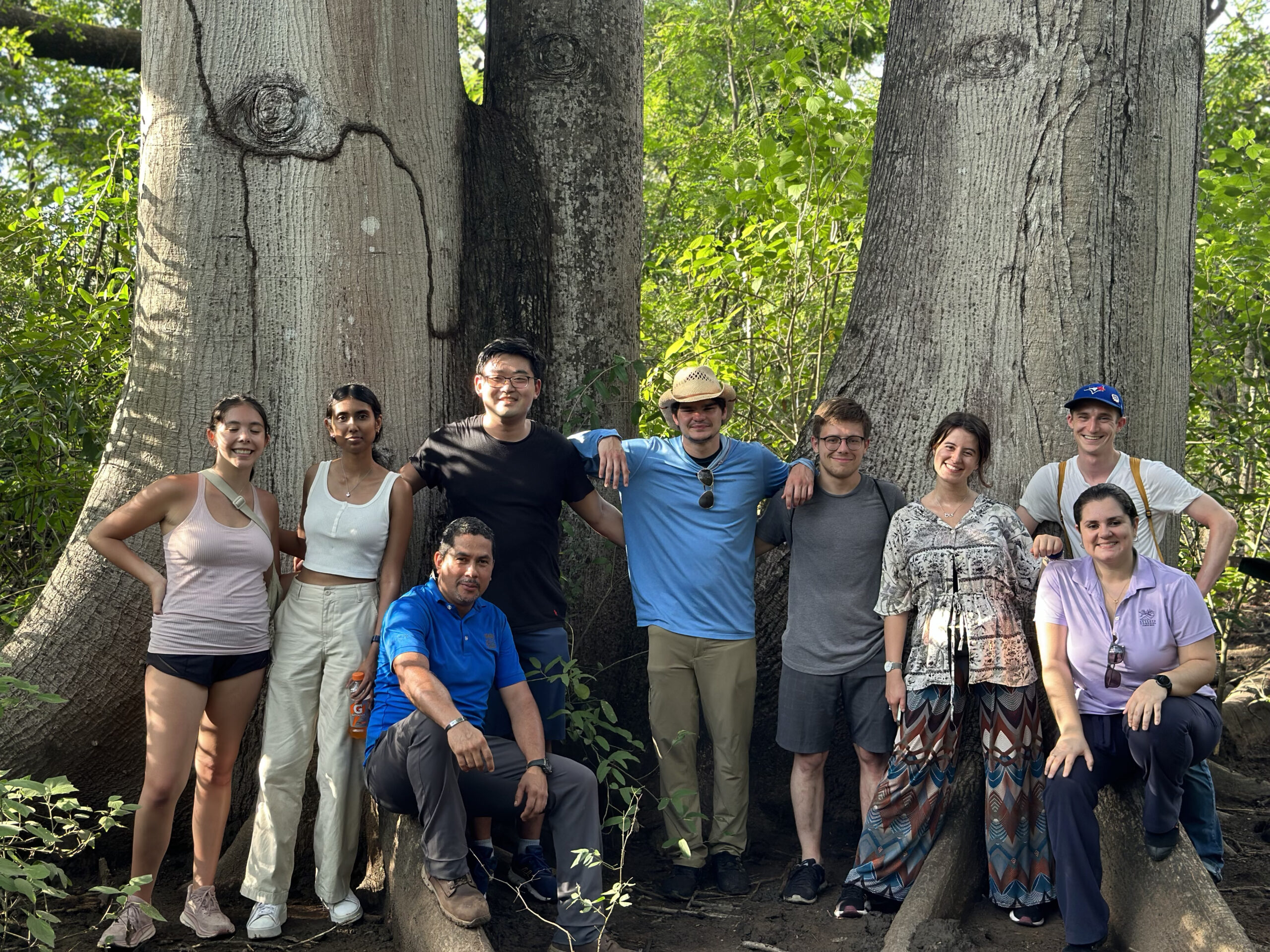 High in the treetops of a lush tropical forest, a howler monkey swings from branch to branch – until it comes upon a break in canopy. It is one of the thousands of roads that connect Costa Rica's communities, but for a monkey, every road is a barrier where they can encounter hazards like passing cars and live power lines. These can cause injury and even death, but thanks to SalveMonos, more monkeys will be able to safely cross Costa Rican roads.
The non-governmental organization (NGO) transports injured howler monkeys to veterinarians, and builds rope bridges high in the treetops to help the animals to avoid the dangers associated with road crossings. But with thousands of kilometres of roads, SalveMonos can't build rope bridges everywhere. They need to determine the places where these bridges will have the greatest impact, and that is where McGill Desautels Faculty of Management students come in.
"We are helping SalveMonos use AI to track the places where monkeys cross the road. It is very hard to place these bridges without proper data analytics," says Desautels Prof. Juan Camilo Serpa, who designed and leads the collaboration.
"You use the same techniques that McDonalds or Starbucks would use to place its restaurants. You put them where there is maximum demand. We work with SalveMonos to gather information about where accidents occur, but we also wanted to collect additional data. So students created a website called Mono-SOS that allows people to report accidents."
Hands-on opportunities for students
SalveMonos is only one of the NGO partners that students work with through the McGill Costa Rica Study Trip. The interdisciplinary trip is a 3-credit course that offers hands-on opportunities to apply data analytics to sustainability projects, and it is open to students from diverse backgrounds, such as finance, marketing, accounting, computer science, biology, and environmental science.
The trip is centered on Reserva Conchal, a 2,300-acre natural reserve just steps away a four-kilometre-long stretch of white sand on Costa Rica's Pacific Coast. Reserva Conchal is also a key partner on several of the study trip's sustainability initiatives.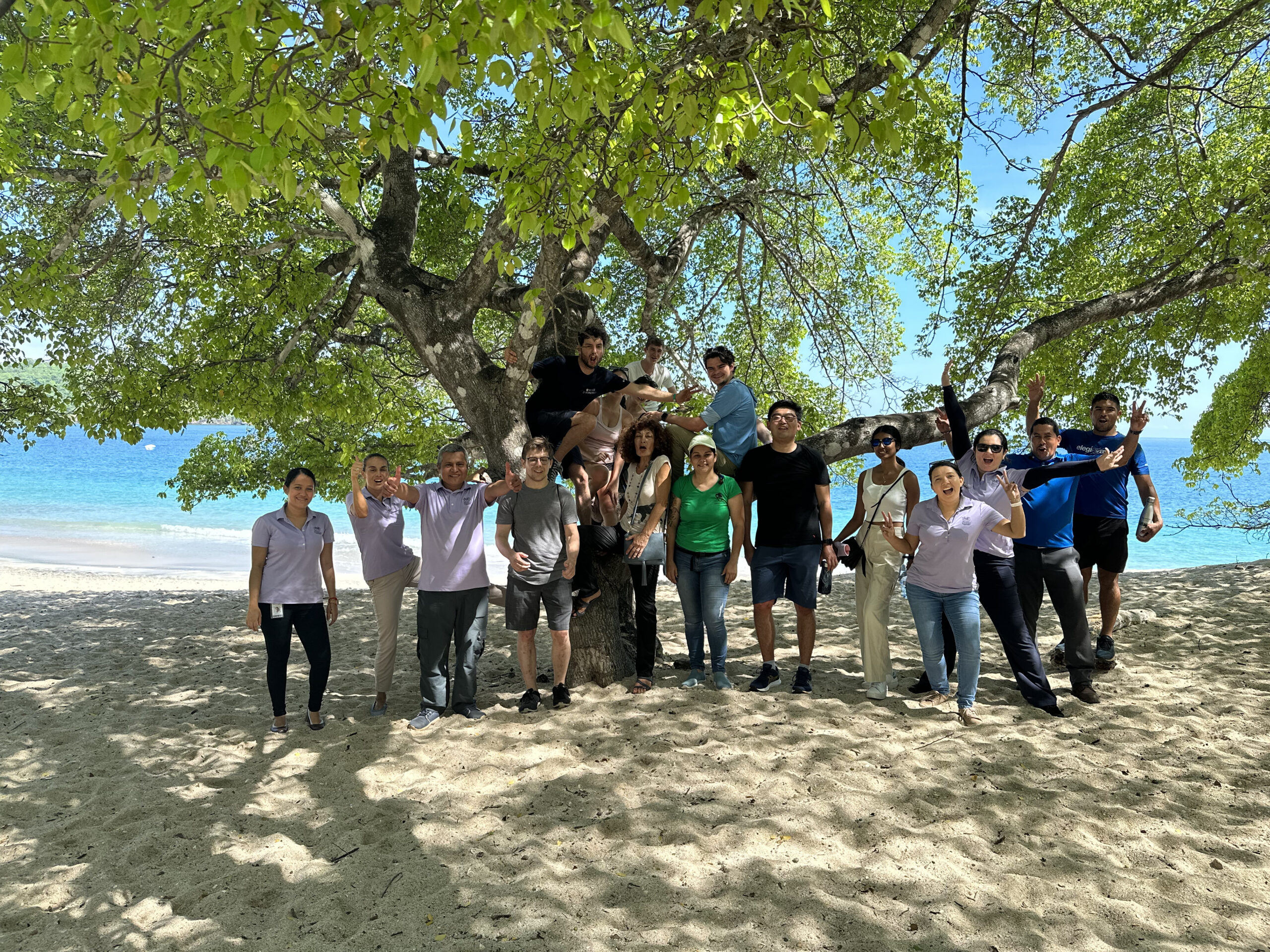 One of these is an ocean microplastics tracking initiative that examines trends at Las Baulas National Park, and aims to protect the leatherback turtles that live in nearby waters. Fourth-year sustainability student Michelle Kim participated in the effort in May 2023, when Serpa took a small group of students to Costa Rica as a trial run of the study trip concept.
"We were able to contribute and learn about things first hand. We did beach cleaning by picking up microplastics using nets with mesh small enough that sand can fall out, but microplastics can't get through," says Kim.
"Plastics decompose in the sun, and wash up on the shore as tiny pieces of plastic. We scooped sand, and sifted it to collect microplastics, then tracked which types of plastic we found. It tells you a lot about plastic use in Costa Rica, and it would be a lot harder to understand the impacts over a Zoom call or in a classroom in Montreal."
Transformative experience
Serpa developed relationships with NGOs in the Central American country during a sabbatical year, and these relationships have become a major part of his teaching and research.
"For me, it is a life-changing experience to learn about these projects. It was very emotional seeing the monkeys getting rehabilitated after an accident," says Serpa, an associate professor of operations management who has won multiple awards for excellence in teaching.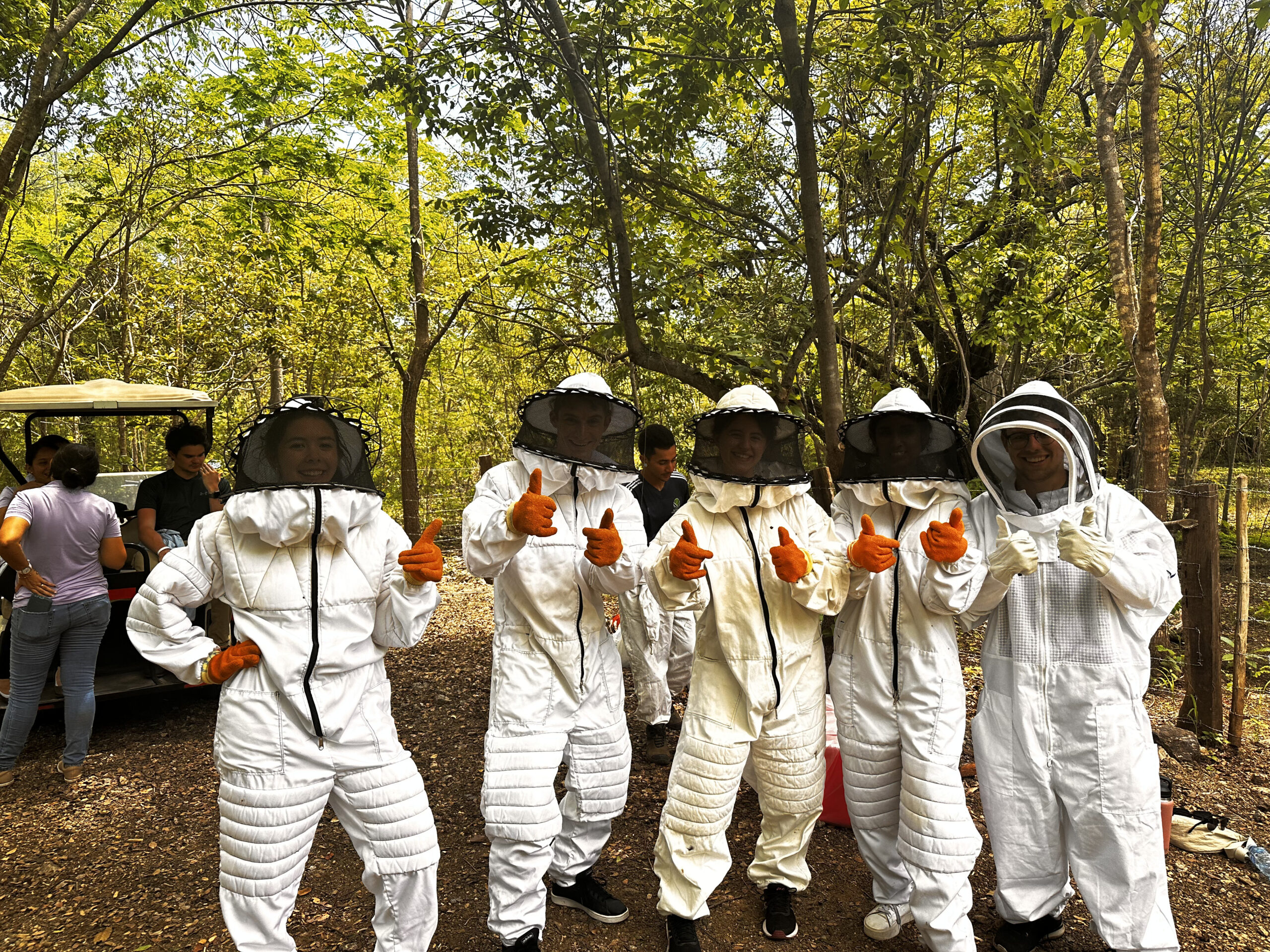 "It tells us the impact we can have every time that we drive. And I won't ever walk on a beach and not see microplastics again. It is a really transformative experience. Students in my lab already want to go back and are volunteering their time to keep working on these projects, because they love it so much. They have such an attachment with the surrounding stations."
Master of Management Analytics student Will Stephenson had exactly that kind of experience and found that it opened doors he did not realize existed.
"I feel really fortunate to be able to apply my skill set to projects that matter and that I care about – and that I didn't even know about before," says Stephenson.
"It helped me see the global nature of problems I'm interested in. I know much more about ocean health in Canada's waters than Costa Rica's. But both countries have coasts on the Pacific and Atlantic oceans, and these are the same oceans, so we have many of the same challenges," he says. "I would not otherwise have worked in Costa Rica, in part because I didn't have any relationships there. But because Professor Juan developed this community, and I was able to join it, I now have working relationships with partner organizations and with people I consider friends."
Multiple partners
The course partners with multiple NGOs across twelve different projects that include creating an app to help micro-farmers; developing a system that monitors beehive health; creating an animal recognition system to track wildlife; and using AI to prevent wildfires.
The Lewtas Office of Experiential Learning contributes to the realization of hands-on learning opportunities and has played a pivotal role in launching this new initiative.
"The new Costa Rica study trip is a fantastic opportunity for experiential learning. Students will practice real-world applications of data analytics and see how the methods and techniques learned in class can have a positive impact in society," Katie Kotar, PhD, academic associate for teaching and learning, who leads the team at the Lewtas Office.
"When students leverage their analytics skills to benefit sustainability-related projects, they are using their Desautels education for good and inspiring others to do the same."
Watch the video below to learn more