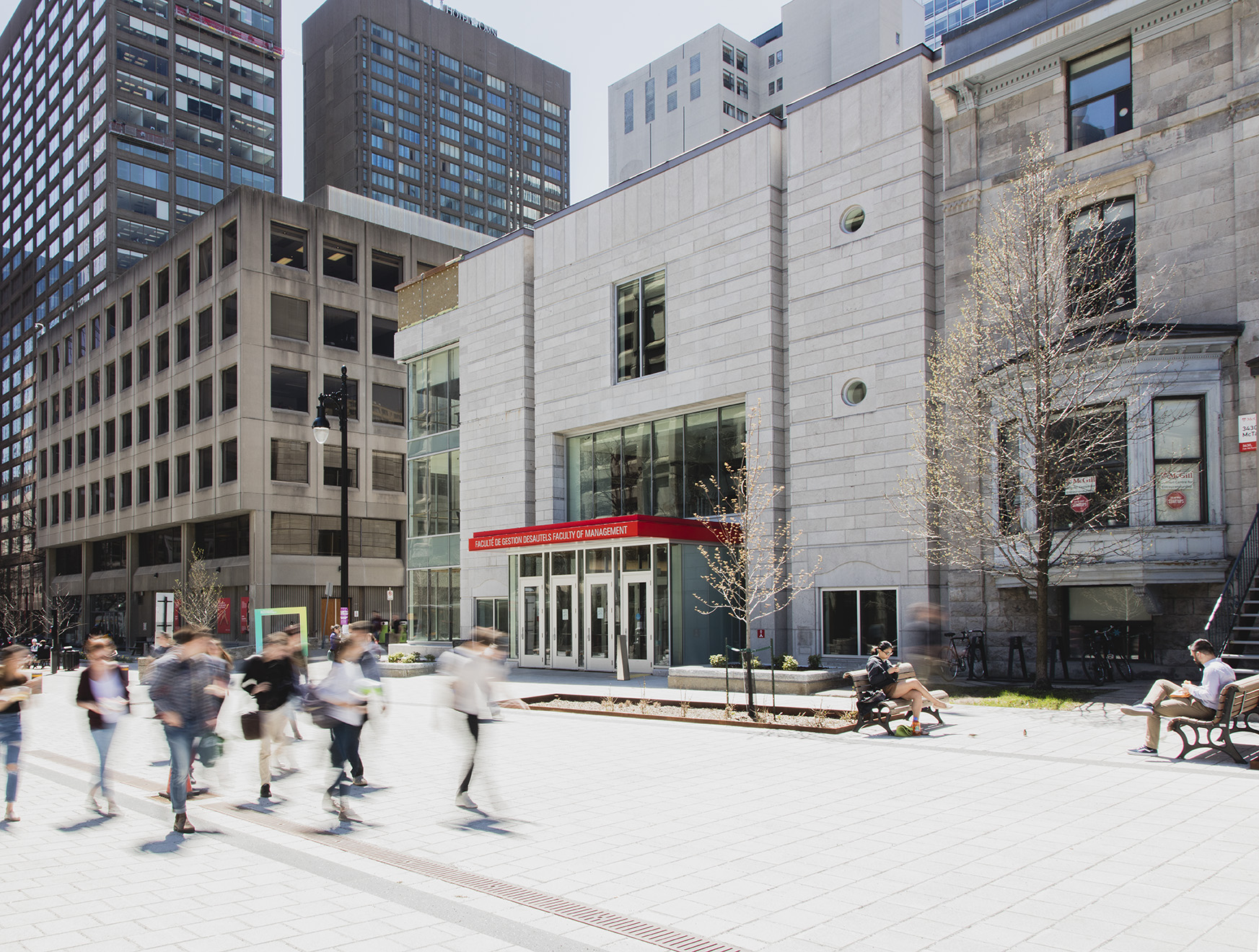 For the fourth straight year, McGill's Master of Management in Analytics program (MMA) has been ranked in the top 15 in the world and second in Canada by QS Quacquarelli Symonds, a prominent global higher and business education analyst.
The MMA program came in at 13th in QS' annual Business Master's Rankings, which rates the world's top master's degrees in five popular business subjects. The rankings were released on October 25.
The sustained success of the MMA program is impressive, especially considering the program was launched by the Desautels Faculty of Management in 2018.
A total of 13 criteria form the basis of five key indicators that programs were ranked on: 'employability', 'alumni outcomes', 'return on investment', 'thought leadership', and 'class and faculty diversity'. McGill's MMA program was particularly strong in alumni outcomes, employability, and class and faculty diversity, ranked best in Canada in all three.
McGill's Master of Management in Finance (MMF) program also excelled in the QS rankings, coming in at 20th in the world and second in Canada. Like the MMA, program, the MMF program has enjoyed a period of sustained success, ranking in the top 20 worldwide for four consecutive years.
The MMF program fared particularly well in alumni outcomes, ranking number 1 in Canada and 14th in the world.
In the QS Global MBA Rankings 2024, McGill's Desautels Faculty of Management held steady at 73rd in the world – the same position as last year. However, Desautels rose to second in Canada.
The QS Quacquarelli Symonds rankings highlight the premier MBA and Business Master's programs around the globe. The analysis covers 315 global MBAs and specialized master's in management, Finance, Marketing, Business Analytics, and Supply Chain Management.
"We are pleased to be once again recognized among the top management faculties globally by QS and it is all thanks to the support and excellence of our McGill Desautels community," said Yolande Chan, Dean of the McGill Desautels Faculty of Management.
Consult the QS Quacquarelli Symonds Business Masters Rankings 2024
Consult the QS Global MBA Rankings 2024