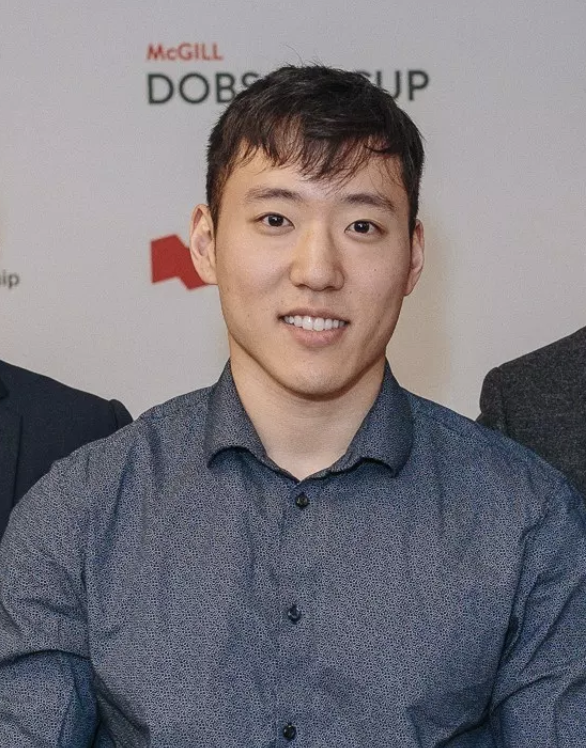 McGill's valedictorians are outstanding undergraduate students whose strong academic performance, leadership and community involvement has earned the respect of their peers. This year's cohort, while coming from vastly different backgrounds, share enthusiasm, ambition and a well-rounded philosophy of life.
As part of our Spring 2019 Convocation coverage, the Reporter is conducting a series of Q&A interviews with some of our valedictorians.
In this, our last instalment, we feature Dennis Park, who will deliver his valedictorian address to the Faculty of Agricultural and Environmental Sciences on June 5.
What program are you graduating from?
I will graduate with a Life Science Major under the Faculty of Agricultural and Environmental Sciences with a specialization in Microbiology and Molecular Biotechnology.
Hometown?
I was born in Seoul, South Korea and moved to Montreal for my university education.
Why did you choose McGill?
I chose McGill for its world-class education and research. The location was also a huge plus as Montreal is a booming metropolitan city with diverse groups of people with many activities to attend.
What were some of your impressions when walking onto campus for the first time?
My first impression was amazement at the buildings of McGill University. It looked like something out of a movie set and as I learned more about McGill's past, I learned just how much history it carried.
What are some of the highlights of your time as a McGill student?
The greatest highlight for me has to be staring my first entrepreneurship journey with four classmates from McGill. We founded MicroPredictome at McGill. Also, I met the love of my life here.
Three favourite places on McGill/Mac campus?
Redpath Library for all the nights I spent cramming for my exams.
The Genome because that's where the founders of MicroPredictome and I would meet for meetings.
Trottier where I spent a lot of time working on my computer science projects.
What were some of the biggest challenges you faced during your time here and how did you overcome them?
McGill holds a reputation as one of the top schools in Canada, and it definitely lives up to its name in terms of its workload. Therefore, the biggest challenge was managing my time. I created a weekly schedule and adhered to it strictly to ensure I could review my class material properly, but have enough time in the weekend for a few beers with my friends.
What/who will you miss the most?
I will miss my undergraduate friends whom I used to cram exams with at Redpath. We used to have a ritual where we would study until 12 am at the library, then head to Bashas across the street and eat a combo plate to drown our exam sorrows with food.
What is next for you?
Work full time on my startup, MicroPredictome. Eventually, I want to fulfill my two-year work requirement and apply for an MBA.
Tell us about your Faculty and your classmates. What does it mean for you to be representing them as valedictorian?
My faculty was filled with one of the most diverse student bodies in McGill. This was because the program studied topics ranging from biology, biotechnology, engineering all the way to animal science and much more. Therefore, we had many different majors coming in with various expertise and experience which contributed to a fast paced and meaningful academic environment. To represent such a diverse group as valedictorian is truly an honour and I wish to represent them in a way that embodies their various strengths.
Without giving away too much, what will be the message of your address?
I hope to convey a message about persevering through adversity no matter how overwhelming the future may become.
What advice do you have for new students starting at McGill this fall?
Enjoy the beautiful weather and booming city life Montreal has to offer but also make sure to focus on your academics.