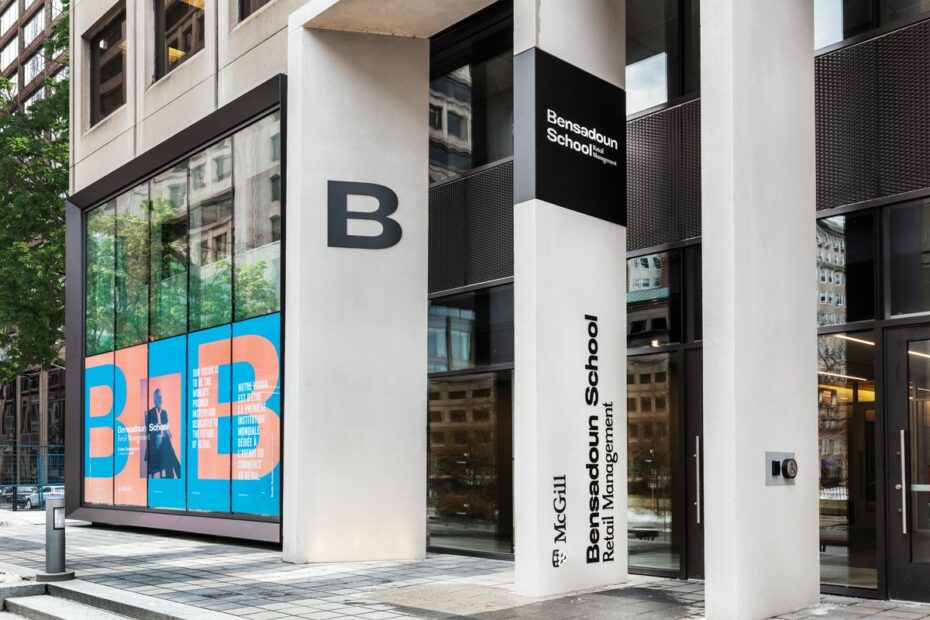 In March, retail industries across the world faced uncertainty with the closure of brick-and-mortar stores as new public health guidelines were enforced to flatten the curve of COVID-19. Despite this, a report from Statistics Canada shows that retail sales boosted the economy by $52.9 billion – in July 2020 alone.
Retail giants like Amazon have taken the lead on industry innovation, with the pandemic forcing many traditional brick and mortar stores to consider how online stores can drive growth in face of major disruptions. Following this, one thing is clear: retail is a large, dynamic and flourishing industry that will continue to evolve under emerging technologies and shifting consumer demands.
Changes resulting from the pandemic are expected to last, with Accenture predicting global online purchases to increase from 32 per cent to 37 per cent in a post-COVID world. With the global supply chain brought to a halt in the wake of border closures earlier this year, the "buy local" has also gained momentum for retailers and consumers alike and is expected to last beyond the pandemic's life span.
The future of retail education
So, what does this mean for retail education? Even before COVID, the retail industry was evolving rapidly with no sign of slowing down; the industry today already looks vastly different from as little as five years ago. Despite operating in a changed landscape, the North American retail industry was on the rise with a 4 per cent compound annual growth rate (CAGR) in the lead up to the pandemic.
With online retail giants revolutionizing the way we, as consumers, spend our money, some may think the future of retail education is about continuing the retail sector's transition from brick-and-mortar stores to a digitally driven industry – but it is not simply about transitioning from one to the other.
To drive the retail industry into the future, retailers must take an omnichannel approach; that is, ensuring that they can serve customers wherever they are – whether in store, online, or on social media. Brick and mortar stores will continue to thrive in the evolving market, but rather than competing with online sales, will co-exist in order to give consumers the best possible retail experience. Customer experience and convenience matters in today's world, which requires leaders who are both creative and analytical.
An opportunity has arisen for retail educators to take a lead in shaping the future of retail and prepare the next generation of retailers to learn how to navigate it. Canadian business leader and philanthropist Aldo Bensadoun seized this opportunity through his generous donation that brought to life McGill University's Bensadoun School of Retail Management in 2018.
A new Masters program transforming the future retail
The Bensadoun School has launched a new Master of Management in Retailing that will give students the tools they need to respond to, and predict, this rapidly changing and increasingly complex global business environment.
The recently launched program will accelerate the technology, systems and analytics needed not only to prepare students to play a part in the future of retail, but to help redefine it. With a focus on sustainable consumption and healthier societies, the program will take an integrated approach to retail management spanning the life cycle of retail from ideation to distribution.
Professor Yu Ma, Academic Director of the MMR, comments: "The retail industry is evolving at an unprecedented speed to address lifestyle changes made by consumers. We are creating a program that is tailored to the need of retailers, regardless how large or small,  during the omnichannel transformation and the digitalizing of the business model. We aim to educate our students on the innovations in retail technology and equip them with hard and soft skills to help the retail sector evolve."
"There is no other program that teaches its students creativity/innovation, tech/analytics and management/leadership all in one program. This program promises to prepare you to not just participate in the retail industry, but actually lead it," says Anwar White, MMR Program Director. "With experiential learning opportunities like our three- to four-month internship, the Global Retail Challenge and McGill's Retail Innovation Lab, our students will learn the most innovative retail knowledge and skills to hit the ground running on day one of their careers post-program."
From Airbnb and UberEats, to Bixi and Square, the retail industry expands a whole range of products and services that we use in our daily lives. Each sector requires diverse skills and unique approaches to aid in its growth and innovation. To help students in McGill's new Master of Management in Retailing tailor their studies to their interests, they can specialize in one of five sectors: fashion and beauty; fintech and financial services; food and grocery; entertainment and hospitality; or intelligent mobile.
Revolutionizing the retail experience
The Bensadoun School is gearing up to launch the McGill Innovation Retail Lab (MRIL) to experiment with a new model of retail management. Focused on blending multidisciplinary research with cutting-edge technologies, the MRIL will use AI to provide a completely frictionless customer experience.
At a time when physical distancing measures are being enforced, this is a crucial step in demonstrating how customers can complete their purchasing journeys without interacting with anyone or touching a single object in-store. The soon-to-be-launched lab will provide research opportunities for students and faculty alike, focusing on areas such as health and wellness, privacy and personalization, and agile and sustainable supply chains.
As the retail landscape continues to grow in new and exciting directions, so too do the job opportunities it presents. The retail industry is adapting to social change, modern markets and innovative technologies, making the industry once bound to traditional brick and mortar stores more exciting than ever.
The McGill-Bensadoun Master of Management in Retailing (MMR) isn't just waiting to see where the retail industry takes us next; they are the preparing the next generation of retail leaders to take it there.
The McGill-Bensadoun School Master of Management in Retailing (MMR) degree is a 16-month specialized program (12 months for those with extensive retail experience) to prepare future leaders in the ever-evolving field of retail with a strong emphasis on experiential learning.