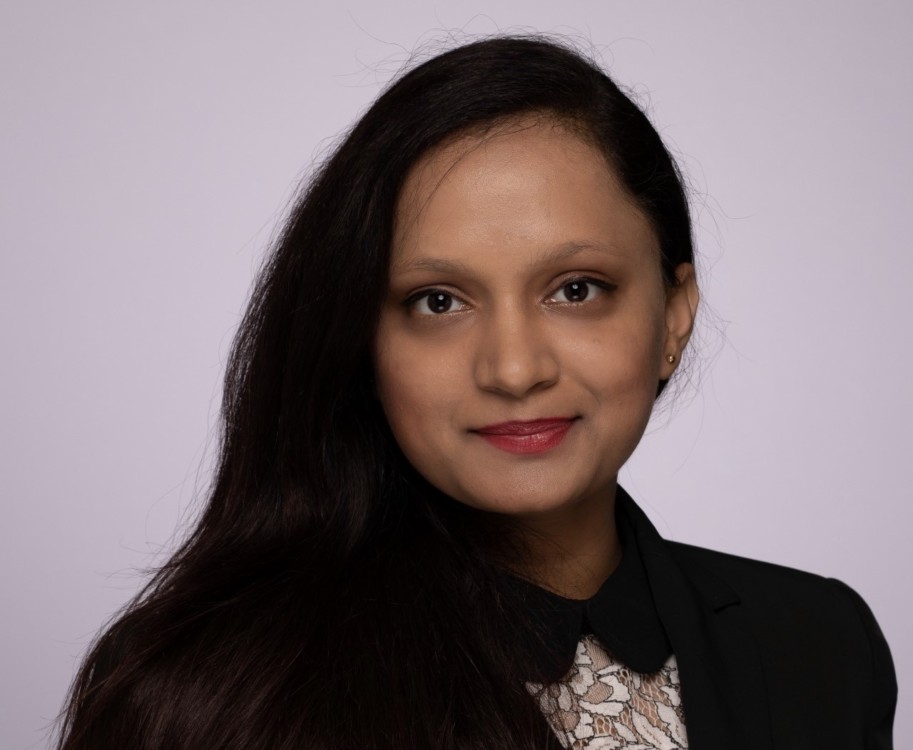 As COVID-19 forces you to self-quarantine, mostly staying home and meeting with friends, family and colleagues via a screen, spare a thought for your desperate, jilted retailer.
So, McGill University's Bensadoun School of Retail Management decided to do more than tut-tut in sympathy.
"We tried to figure out how we could contribute to COVID-19 and to the health of our society to make a meaningful difference," said Charles de Brabant, executive director of the Bensadoun School of Retail Management at McGill.
The resulting brainchild was a competition called the Retail Innovation Challenge (RIC) – Post Covid-19, which a dedicated project team started working on in mid-April.
The call went out in mid-May to students across Canada "from different academic fields to come together and generate actionable solutions to assist the retail sector as it adapts to and emerges from the COVID-19 pandemic."
Cross-Canada interest
The competition concluded on June 21, a resounding success for its creators and for the 80 teams from 20 universities across Canada that took up McGill's challenge. Each team, comprising between 3 and 5 students, worked on formulating action oriented scenarios to help four Montreal retailers that accepted to be part of the challenge. Twenty teams each worked on/with one of the four retailers.
McGill performed very well in the competition, being part of the MaLa Chai team made up of five Queen's University and McGill Master's students that won the grand prize (total of $5,000 for the team).
The best undergraduate presentation ($1,000) also went to Business Model Streamers, a McGill student team.
The first-place winners for each of the four companies earned $2,500 and second-place winners received $1,000.
Decisions were "basically unanimous, there was little hesitation," said de Brabant, the moderator.
Creativity and originality
The tricky part was to find something – anything – that wasn't already being done by others, including retail-centric associations, some of the world's biggest consulting firms and, in Quebec, firms like the Leger consulting and marketing firm or the Quebec Retail Council.
In the end, the RIC, in collaboration with the Quebec Ministry of Economy and Innovation and two sponsors, e-commerce software provider Lightspeed and Canada Post, was designed to make use of assets that students and partners can bring to the table; all the thought leadership questions revolving around retailers and COVID-19 that the McGill management school has already published; and executives at companies who, over the years, have developed an association with McGill.
Working closely with Carl Boutet, a highly-experienced retail strategist in the private sector and advisor to the Bensadoun school, and resource experts from the Quebec Ministry of Economy, the project team assigned four teams of undegrad and master's students with a member of the retail school  to write up the cases.
Multiple challenges
"Our challenges were multi-fold," said de Brabant. "First, our vision as a retail school is to be the premier academic institution in the world dedicated to the future of retail; second, we also want to effectively engage and impact our local ecosystem, especially when a lot of people want a local response for the community in response to the Covid-19 pandemic; also, do you want to help bigger companies or smaller ones? And lastly, what part of the retail world do we want to focus on? We ended up choosing the Food sub-sector of retail with two restaurants (Bacaro Pizzeria and Food Chain) and two grocery companies (Café Barista and Can Am Fruits & Légumes) – both of which pivoted quickly from B2B (business to business) to online B2C (business to consumers) for their survival."
"These are (small and medium-size businesses) whose principals tend to be owners and partners, they're in crisis mode, understaffed and in the (brutally competitive) food industry, they work 18-hour days in normal circumstances – so I tip my hat to them, it was a real privilege to work with them."
"What a great inaugural RIC!" Saibal Ray, James McGill Professor of Operations Management and academic director of the Bensadoun School, told participants at the June 21 closing ceremony. "I'm consistently impressed by the level of ingenuity and global awareness demonstrated by university students across the nation. The Bensadoun School's mission is to educate and empower interdisciplinary thinkers and practitioners worldwide to adapt to and innovate in an evolving retail economy (and) the RIC has brought together the retail industry, students and academics to respond to emerging needs post-COVID-19."
Dean Isabelle Bajeux-Besnainou said that the McGill RIC "presents an important multi-disciplinary and multi-institutional experiential learning opportunity. Thanks to the efforts and talents of future leaders from across Canada, our local businesses can benefit from a range of inventive and impactful ideas in a time of great need."
Thankful retailers
The businesses themselves were grateful for the ideas the competition generated.
Jean-François Saine, chief executive officer of Foodchain, said that "the Retail Innovation Challenge gave us the opportunity to review our situation from the outside looking in. It made us reassess our forward-moving strategy and response to this crisis – from multiple angles."
Sean MacDonald, vice-president and co-owner of Can Am Food Service added: "I was pleasantly surprised and happy by the whole experience, from writing the case on our online grocery business to hearing the student teams present. It was flattering and inspiring to see how much work, dedication and passion the student teams put into this challenge. And since we entered the online grocery business as a result of the COVID-19 pandemic, we got, in particular, some great ideas on how to improve our website and other suggestions to attract – and retain – new customers in our quest to double the business in the next year or so."
McGill student Divya Jain, of the winning MaLa Chai team and who will graduate in August with an MMA (Master of Management in Analytics), worked on the Can Am case, a B2B focused on providing local restaurants and hotels fresh fruits and vegetables. When the pandemic pummeled both sectors, they quickly shifted from wholesale delivery to online delivery to individual consumers.
"Our recommendations," said Jain, "included bundling groceries based on seasonality and user preference such as a vitamin, or a BBQ bundle implementing basic pricing strategy (a package of foods that are traditionally BBQ materials – buns, hot dogs, condiments, etc.) and organizing a farmer's market in their locality. The farmer's market could help provide a personalized, no-frills experience, which Can Am is known for. Our analytics implementation strategy is spread over the next year to help Can Am pivot and help them understand customers and their purchasing trends during this time."
Real-world situations
Ryan McCuaig, an MSc student at the University of Western Ontario's Ivey Business School, called the RIC "an exceptional example of how to run a virtual case competition."
"By developing real local business cases linked to the COVID pandemic, it added a real-world element that made our decisions feel important and time sensitive – akin to a Model United Nations Crisis Situation."
The exercise "can help students prepare for the workplace while having a positive impact on the local community… Overall, it was a very rewarding and challenging experience that we would recommend to any school, business, or student interested in participating in future challenges hosted by the Bensadoun School."
McGill MMA candidate Julie Laroche, the RIC's master's student lead who recruited  Lightspeed as sponsors, was involved writing the Café Barista case and worked on the event's marketing, said that retailers were not the only ones who "pivoted on a dime. I was amazed that McGill was also able to offer this kind of case competition (despite having fewer resources than usual because of COVID-19)."
Olivia Fata, a McGill accounting major and the RIC's undergraduate student lead, was "involved in writing up the cases for Bacaro Pizzeria and Can Am Fruits & Légumes," said the whole experience "still blows me away today."
She learned that "every day should be spent adapting to your environment rather than staying complacent."
De Brabant said that the exercise provides "a full feedback loop" for students: "They were able to work on real live cases" as real-world case studies, in addition to helping the retailers with ideas, suggestions and possible new orientations.
"We're hoping this is not the last (competition). Because we did it sectorally, we can move on to a host of other categories: fashion & beauty, health & wellness, home decoration & improvement, you name it."