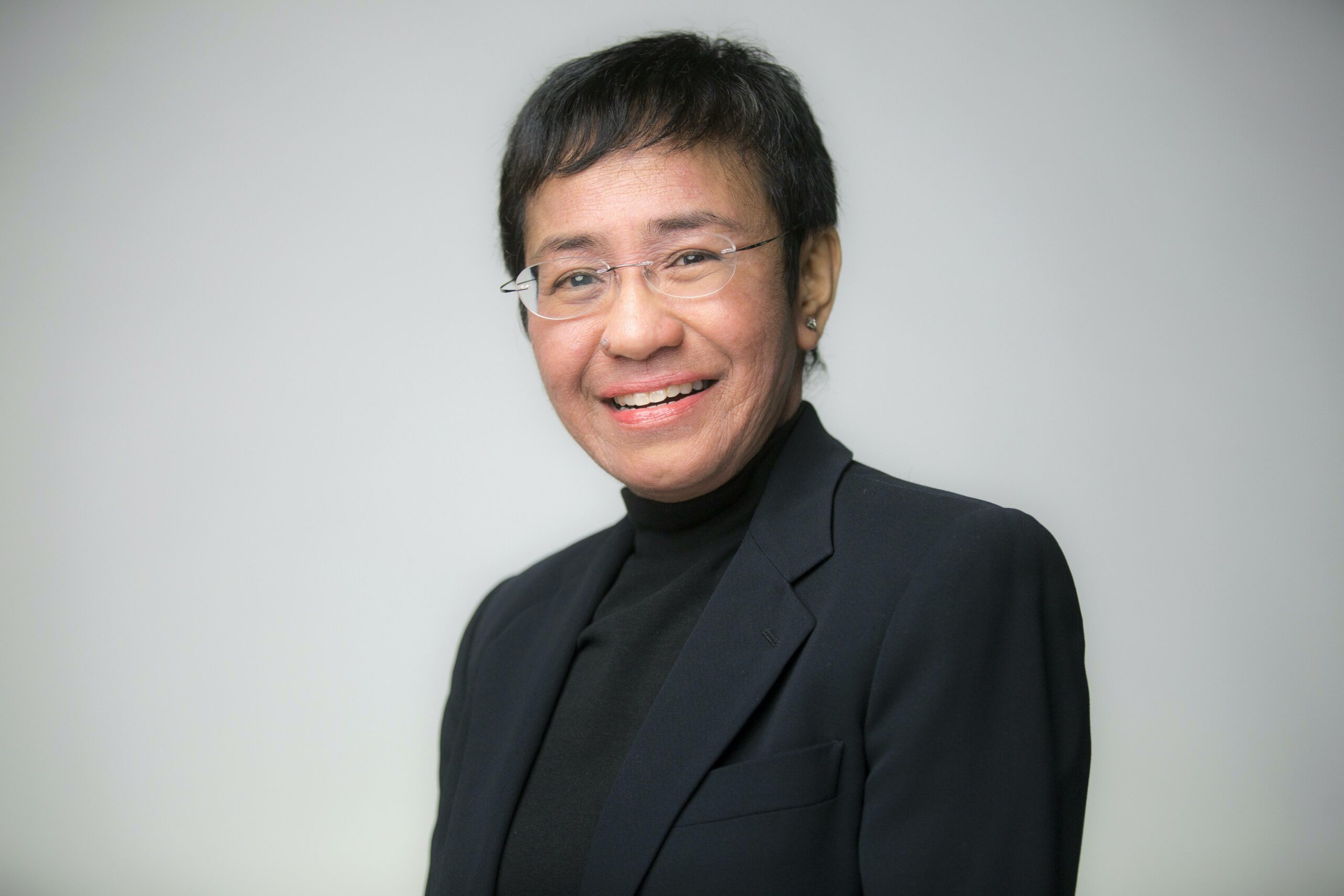 In the wake of a global pandemic, a mounting climate crisis and now Russia's invasion of Ukraine, we are reminded daily that a free press is of paramount importance in keeping the public informed and holding governments accountable. Research and Innovation – in collaboration with University Advancement – is delighted to announce that journalist, author, freedom advocate and the 2021 Nobel Peace Prize laureate Maria Ressa will be the 2022 Beatty lecturer. Ressa's highly anticipated talk will take place in-person on Thursday, October 20, during McGill's annual Homecoming festivities.
A journalist for over 35 years, Ressa is the co-founder, CEO and executive editor of Rappler.com, an online news organization in the Philippines. Her work as a fearless defender of independent journalism and freedom of expression – particularly her work exposing the human rights abuses of the authoritarian former President Rodrigo Duterte – culminated in her being awarded the 2021 Nobel Peace Prize. She is the first Filipino recipient of the Prize. In her acceptance speech, Ressa issued the caution that, "Without facts, you can't have truth. Without truth, you can't have trust. Without trust, we have no shared reality, no democracy, and it becomes impossible to deal with our world's existential problems: climate, coronavirus, the battle for truth."
"A courageous defender of press freedom and of human rights, Nobel laureate Maria Ressa is a vital voice in today's world. McGill University is proud that she will deliver the 2022 Beatty Lecture on our downtown campus in Montreal," says Martha Crago, Vice-Principal, Research and Innovation. "For 68 years, the Beatty has promoted critical thinking and offered a forum for the open exchange of ideas — values Ressa has worked tirelessly to uphold."
Nahlah Ayed, host of the CBC Radio One program Ideas, will emcee the event. A former parliamentary reporter and a veteran foreign correspondent, her work has garnered numerous awards including from the UK Foreign Press Association and the Canadian Association of Journalists. In 2012, her memoir, A Thousand Farewells, was shortlisted for a Governor General's Literary Award. Ideas broadcasts weeknights at 8 p.m. (8:30 NT) on CBC Radio One and the CBC Listen App.
A celebrated champion of press freedom

Ressa launched her career in journalism working for a Philippine news and entertainment broadcaster, and for the Philippine government's television network. She then joined CNN, working as an investigative reporter and foreign correspondent, reporting on terrorist networks in Southeast Asia. Ressa ran CNN's Manila bureau for nearly a decade before opening the network's Jakarta bureau, which she ran from 1995 to 2005. In 2012, she co-founded Rappler, a start-up online news website. Today, Rappler is the fourth-largest news website in the Philippines and has grown from a team of 12 to one with over 100 journalists.
Born in Manila in 1963, Ressa was nine years old when her family moved to the United States. She attended Princeton University where she earned a bachelor's degree in English and certificates in theatre and dance in 1986. She returned to the Philippines as a Fulbright graduate student fellow at the University of the Philippines in 1986 where she took up studies in political theatre.
Exposing governmental corruption
As an investigative journalist, Ressa has distinguished herself by exposing the increasing authoritarianism of the Duterte regime. After he was elected in 2016, Rappler was one of the few news organizations in the country to criticize Duterte's policies including his brutal anti-drug campaign. Ressa, who is a dual citizen  of the Philippines and the United States, has been arrested on 10 charges related to exposing the Duterte government's corrupt practices and was convicted of cyber-libel in June 2021. She is out on bail pending her appeal.
Ressa and Rappler have also documented how social media is being used to spread fake news and manipulate public discourse as well as how this spread of misinformation censures journalists through intimidation, harassment, and even legal action. In 2020, Ressa became one the 25 members of the Real Facebook Oversight Board, an independent watchdog group established to provide public commentary on Facebook's content moderation policies and role in civic life.
In addition to her journalism, Ressa is the author of two books, Seeds of Terror: An Eyewitness Account of Al-Qaeda's Newest Center of Operations in Southeast Asia and From Bin Laden to Facebook: 10 Days of Abduction, 10 Years of Terrorism. Her next and highly anticipated book, How to Stand Up to a Dictator, is set to be released in 2022. Ressa was featured in the 2020 documentary A Thousand Cuts, which profiles her fearless reporting on the abuses of Duterte's presidency.
International accolades 
Ressa is the recipient of numerous prestigious awards, including the Knight International Journalism Award, World Association of Newspaper's Golden Pen of Freedom Award, Columbia Journalism Award, Canadian Journalism Foundation's Tribute honour, Gwen Ifill Press Freedom Award, Shorenstein Journalism Award, Free Media Pioneer Award, Sergei Magnitsky Award for Investigative Journalism, UNESCO/Guillermo Cano World Press Freedom Prize, John Aubuchon Press Freedom Award, Tucholsky Prize, Truth to Power Award, and the Four Freedoms Award.
For her courage and work on disinformation and 'fake news,' Ressa was named Time's 2018 Person of the Year, was among Time's 100 Most Influential People of 2019, and honoured as one of Time's 100 Women of the Year in 2020, which listed the most influential women of the past century. She was also named one of the BBC's Top 100 Women of 2019 and Prospect Magazine's world's top 50 thinkers in 2019.
Ressa serves on the Advisory Board of McGill's Centre for Media, Technology and Democracy at the Max Bell School of Public Policy. Collaborating with a network of academic, policy, journalistic and community stakeholders, the Centre works to understand and address the democratic harms of emerging media technologies and to inform and develop fair and accountable governance systems.
About the Beatty Lecture
The Beatty Lecture is one of the longest running lecture series in North America, and uniquely international in scope, inviting lecturers from around the world to speak at McGill. It was established in 1952 in honour of Sir Edward Beatty, McGill's Chancellor from 1920 to 1943. Recent past Beatty Lecturers have included nature conservation advocate Jane Goodall, cultural critic Roxane Gay, and philosopher Charles Taylor. The 2020 Beatty Lecture with cognitive psychologist Steven Pinker and 2021 Beatty Lecture with infectious disease expert Anthony Fauci were held virtually due to the ongoing COVID-19 pandemic.
The Beatty Lecture is co-produced by McGill's offices of Research and Innovation and University Advancement.
For more event details, including information on when tickets will go on sale, please visit McGill's Beatty Lecture webpage and follow the Facebook Event Page. Media are invited to contact the Beatty organizing committee with requests.