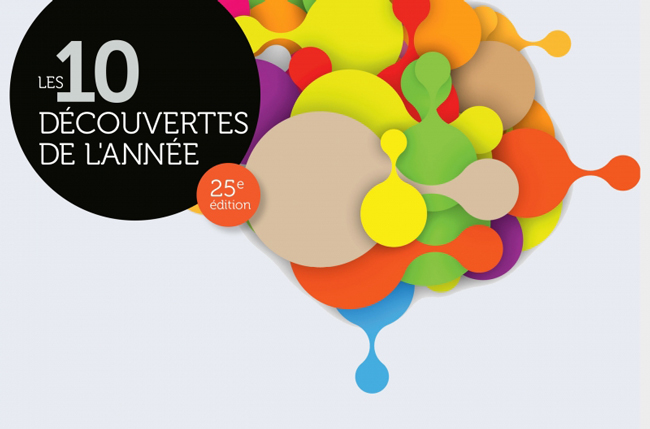 Source: Media Relations Office
Québec Science magazine has selected its 10 Discoveries of the Year for 2017, including three involving McGill researchers. The annual list has highlighted top scientific research from across Quebec for the past 25 years, and McGill has been cited more than any other institution during that quarter-century.
Here are the selected discoveries involving McGill scientists for the past year:
Biofilms: the eradication has begun – Don Sheppard, Brendan Snarr
Have you ever heard of biofilms? They are slimy, glue-like membranes that are produced by microbes, like bacteria and fungi, in order to colonize surfaces. They can grow on animal and plant tissues, and even inside the human body on medical devices such as catheters, heart valves, or artificial hips. Biofilms protect microbes from the body's immune system and increase their resistance to antibiotics. They represent one of the biggest threats to patients in hospital settings. But there is good news – a research team led by the Research Institute of the McGill University Health Centre (RI-MUHC) and The Hospital for Sick Children (SickKids) has developed a novel enzyme technology that prevents the formation of biofilms and can also break them down.
Read the entry in Québec Science
****
An infallible hand-held probe to aid cancer surgery – Kevin Petrecca, Frédéric Leblond (Polytechnique Montréal)
Patients with common widespread forms of cancer will enjoy longer life expectancy and reduced risk of recurrence thanks to a multimodal optical spectroscopy probe developed by Canadian researchers.  In 2015, scientists at Polytechnique Montréal, the University of Montreal Hospital Research Center (CRCHUM), the Montreal Neurological Institute and Hospital (The Neuro), McGill, and the MUHC developed a hand-held Raman spectroscopy probe allowing surgeons to accurately detect virtually all brain cancer cells in real time during surgery. The research team has now perfected the invention and designed a new device with improved accuracy, sensitivity and specificity, capable of detecting not only brain cancer cells but colon, lung and skin cancer cells as well. In intraoperative testing, the multimodal optical spectroscopy probe detected cancer cells infallibly, with nearly 100 per cent sensitivity – in other words, when pointed at a cancerous region, the probe is never wrong.
Read the entry in Québec Science
****
McGill scientists also contributed to this study led by researchers at UQAM:
"Quantification of brain cholinergic denervation in Alzheimer's disease using PET imaging with [18F]-FEOBV" (Molecular Psychiatry) Meghmik Aghourian, Camille Legault-Denis, Jean-Paul Soucy, Pedro Rosa-Neto, Serge Gauthier, Alexey Kostikov, Paul Gravel, Marc-André Bedard.
Read the entry in Québec Science