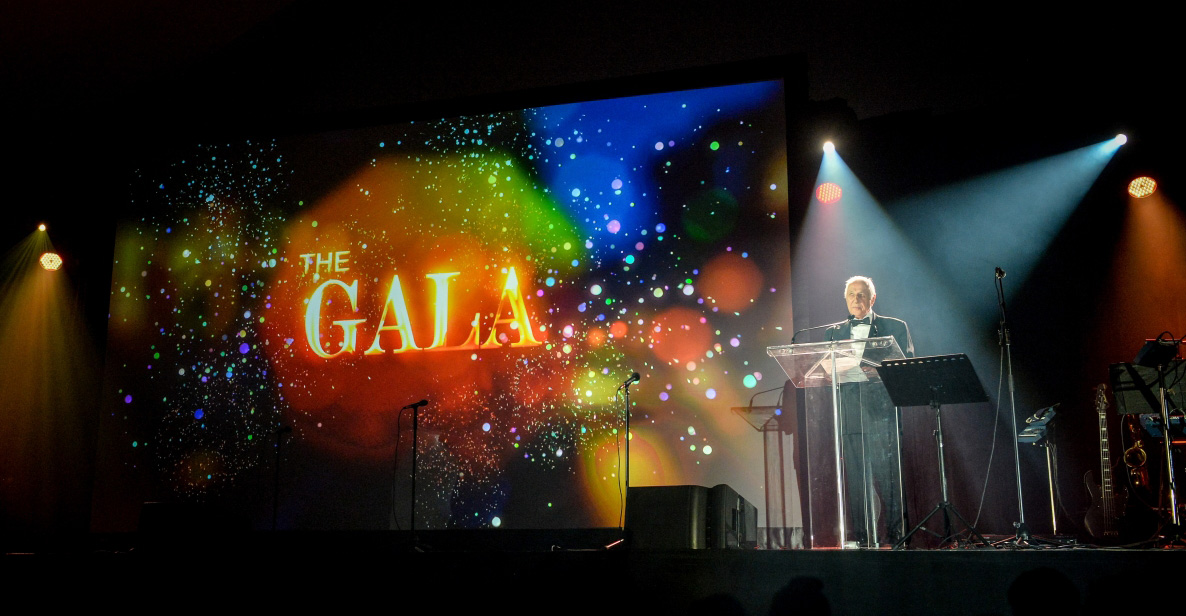 Under a white big top, on McGill's downtown campus, the Goodman Cancer Research Gala set a new fundraising record in support of leading-edge cancer research.
On June 6, $3 million was raised in support of the Rosalind and Morris Goodman Cancer Research Centre (GCRC)and a newly launched Lung Cancer Network. The final tally ensured that this year's event was the most successful in the Gala's 10-year history.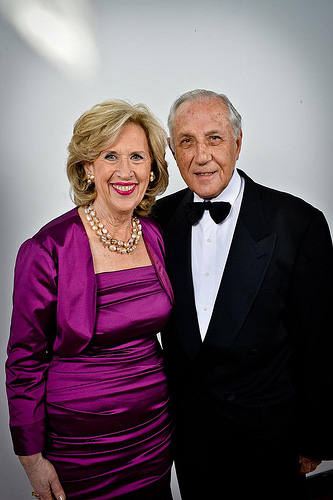 "My late wife Rosalind, who lost her battle to lung cancer in 2014, was the visionary behind all we have done," said Morris Goodman, co-founder of the gala. "Rosalind would be so proud to see what has been accomplished through scientific advancements and the building of unique partnerships between all those who are committed to finding a cure. We are so fortunate as Montrealers to have this world-class research centre as a resource to all in our community."
Rosalind Goodman (BA'63, LLD'11) was a proud McGill alumna, and a dedicated volunteer and philanthropist. She survived lung cancer in 2007, but it took her life on Aug. 11, 2014.
In 2008, Rosalind and her husband Morris made a multi-million dollar gift to support the McGill Cancer Centre, which was renamed the Rosalind and Morris Goodman Cancer Research Centre (GCRC) in their honour. Not only did their support allow McGill to bring together more than 300 leading cancer researchers, students and staff in a new state-of-the-art facility, it assured McGill's status as a leading strategic hub for innovative cancer research.
"We are privileged to have at McGill an internationally renowned cancer centre where the best scientists in the field are working to decode the disease," Principal Suzanne Fortier told the 800 people in attandence. "By collaborating, the opportunities for discovery are multiplied, and we can begin imagining, as Morris and Rosalind Goodman did, a future that is cancer-free."
With the goal of doubling the number of lung cancer survivors in the next decade, two new initiatives were announced at the Gala: the Lung Cancer Network and the Rosalind Goodman Chair in Lung Cancer Research.
The Lung Cancer Network will bring together researchers and clinicians from around the world to accelerate research outcomes and, ultimately, find cures.
Dr. Logan Walsh, GCRC scientist, and recent recruit from Memorial Sloan Kettering Cancer Center in New York, is the inaugural holder of the new McGill University Rosalind Goodman Chair in Lung Cancer Research.
"Research is complex, but our objectives are quite simple," explained Professor Morag Park, Director of the Goodman Cancer Research Centre. "We want to save lives. In the last 10 years, we've gained new mechanistic insights into multiple hard-to-treat cancers, including pancreatic, breast and colorectal, as well as melanoma, which have opened doors to new treatment options. Lung cancer strikes more people than breast, prostate and colon cancer combined, and is not only associated with smoking. This disease is not going away."
The more than $3 million donated by the Montreal and broader philanthropic community during this year's Gala fundraising included $250,000 from the Gewurz family, through a generous gift to the Montreal General Hospital Foundation. Since its inception, the Gala has raised more than $10 million for cancer research.
Prime Minister of Canada Justin Trudeau conveyed his support of the GCRC's work in a video message, as did Quebec's Minister of Health and Social Services, Dr. Gaetan Barrette, who was present at the event.
The GCRC is located within McGill's Life Sciences Complex. Originally established in 1978 as the McGill Cancer Centre, the GCRC leads scientific advances enabling it to investigate cancer at a genomic, cellular and molecular level, and to understand how cancer progresses, spreads and resists therapies.