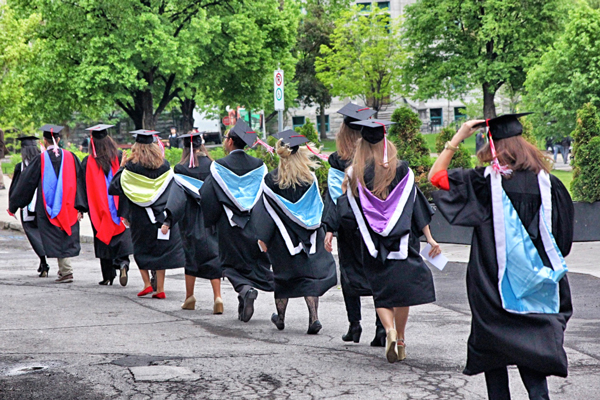 By the time the last selfie is taken in front of the balloon-wielding James McGill statue, more than 5,000 graduating students will have accepted their degrees during this year's Spring Convocation ceremonies from May 28 to June 2.
In addition to the conferring of degrees to students and awards to some of the University's exceptional faculty and researchers, McGill bestowed honorary degrees upon 14 remarkable individuals, including an ethnographer, a jurist, an architect, scientists and business innovators and leaders.
Finally, these ceremonies will mark the last for H. Arnold Steinberg as Chancellor of the University, who will step down on June 30.
The following is a selection of pictures from Spring Convocation 2014. This post will be updated every day to include pictures from each subsequent ceremony. Click on each thumbnail to see a larger version of the picture.