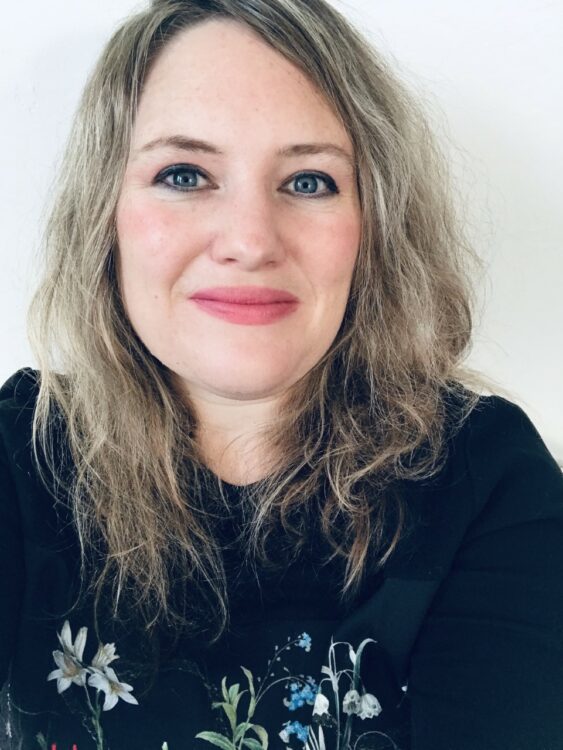 Kasia Juno Van Schaik, a creative writing instructor at the McGill Writing Centre, has snagged a coveted writer-in-residence prize from CBC Quebec and the Quebec Writers' Federation.
A recognized author of poetry, she also won the QWF's Short Story Prize in 2009 and was a finalist for the 2017 CBC Short Story Prize.
The English department PhD candidate has been published in the Los Angeles Review of Books, The Best Canadian Poetry Anthology and The Rumpus, among others. She has also received two McGill awards, the Mona Elaine Adilman Prize for poetry and the Peterson Memorial Fiction Prize.
Van Schaik thanked the Writing Centre for its unflagging support of writers, adding that "I hope it continues to be given support to flourish."
Being named writer-in-residence "is a nice way to give back to the community," said the South Africa-born Van Schaik. "I teach an introduction to creative writing, critical thinking and essay writing, and I find it so thrilling to see the students learning and finding their voice."
Yvonne Hung, Interim Director of the McGill Writing Centre, called Van Schaik "bright, lively and engaging."
Hung says that instructors like Van Schaik contribute "real-life artistic practices and experiences as well as a teaching practice. Knowing how to write well is a wonderful thing to do. But it doesn't necessarily mean that you're well-equipped to teach others how to do it better. You might have internalized your mastery of this. So our instructors are trained to not only look at text, they also engage in a dialogue with students."
A magical combination
Writing is a shared experience across all of McGill, Hung noted, and expressive writing in particular has taken on a much larger significance since the pandemic, as students process conflicting issues and are in need of "some kind of balm."
"Everyone has to be able to communicate complex ideas well. When we have instructors like Kasia who can do both, work well and teach well, support students in their own development, then I think it's a magical combination."
Too many people wrongly think of the McGill Writing Centre as a remedial service, she said.
"At the undergrad level, maybe you haven't figured out that you need to harness sources in a way you hadn't in high school," said Hung. "At the grad level, maybe you haven't realized that you not only need to summarize something critically, but you actually have to engage in discussion. As a scientist, that's critical now – being able to harness sources and arguments to support your own arguments."
Hung likens writing to other skills, like playing piano, that benefit from practice and from receiving feedback.
"Everybody struggles with writing – there's nothing magical about it."
Soaring popularity
Established in 2011, the Writing Centre now offers 20 credit courses, with an average of 1,700 registrations a year. Although it offers a required course for Engineering students, most of the MWC's courses are electives.
MWC's courses are fast gaining in popularity, notably the introduction to creative writing course, which has grown from one section when it launched in 2019, to five sections this semester.
Hung said that as an elective, students "really run the gamut – a lot from science, microbiology, immunology, physical and occupational therapy, etc. At the graduate level, it's from all the faculties."
Van Schaik is only the latest McGill Writing Centre member to win an important literary distinction.
Last year, Prof. Sarah Wolfson, who designed the creative writing course in 2019, won the A.M. Klein Prize for Poetry for her debut collection entitled A Common Name for Everything.
And one of Wolfson's own McGill students, Caitlin Heiligmann, made the shortlist last fall for the Montreal International Poetry Prize.
"That was rather a big deal," said Wolfson. "We were all very excited to see Caitlin's success from the class training she received, having this external validation."
Good for job market
"It's really exciting that there are creative arts offerings for McGill students," says Wolfson.
A growing number of students in all disciplines have come to realize that they must make writing "a serious part of their career," not only for purely literary ends.
"There's a ton of interest from students," Wolfson said. "Wait lists are constantly full."
"It's really nice to have courses that equip them with skills they need … skills they'll be able to use the very next day to help them succeed in their other classes. Certainly right now, both at McGill and outside McGill, there's an increased focus on what place poetry and creative writing can bring to us."
Hung added that "students are aware that writing practice can enrich their studies. It's something that's good for you on the job market beyond the Roddick Gates."
"You can't leave narrative, the power of storytelling, behind. The computer will never replace us in our ability to tell stories."